1
Entertainment
Take the show on the road
Entertainment
Take the show on the road
Keeping boredom at bay is always a challenge on longer journeys. With We Connect you get access to streaming services, internet radio, and infotainment. Your passengers can surf the web on up to eight devices thanks to the Wi-Fi hotspot.
The availability of the individual services may differ between countries and depends on the vehicle and equipment.
Amazon Alexa⁠
With the Amazon Alexa in-car app, you can now use your driving time to plan your day-to-day, heat your home in advance or draw up shopping lists. Amazon Alexa is directly integrated into your Golf's infotainment system and you can use it with the voice command "Alexa" as usual – while keeping both hands on the wheel. Alexa learns constantly from interacting with you.
2.

Amazon, Alexa and all associated logos and movement marks are protected trademarks of Amazon.com, Inc. or its subsidiaries. The Alexa function indicated requires smart home

technology

. To use Alexa, you need an Amazon user

account

.  

Volkswagen

AG (

Volkswagen

) allows access to Amazon Alexa Voice

Services

using this in-car app.

Volkswagen

is not responsible for providing the Alexa

services

. Amazon provides the Alexa

services

at its own responsibility. Use of Amazon's Alexa

services

is governed by Amazon's Terms of Use and Privacy Policy. Information on data processing for the purposes of passing on data to Amazon can be found in the We Connect Privacy Policy. To use the Alexa in-car app in a

Volkswagen

, you also require a

Volkswagen

ID and a We Connect contract whose scope includes the voice control option. Data connection costs shall be borne by you. The Alexa in-car app is exclusively available/usable in vehicles with the following country-specific equipment: United Kingdom, Ireland, Germany, Austria, Italy, Spain, France and Japan. Your

Volkswagen

dealership can tell you whether your vehicle meets this requirement. Currently only the above countries are supported by the Alexa in-car app, as Amazon Alexa is only available for these countries.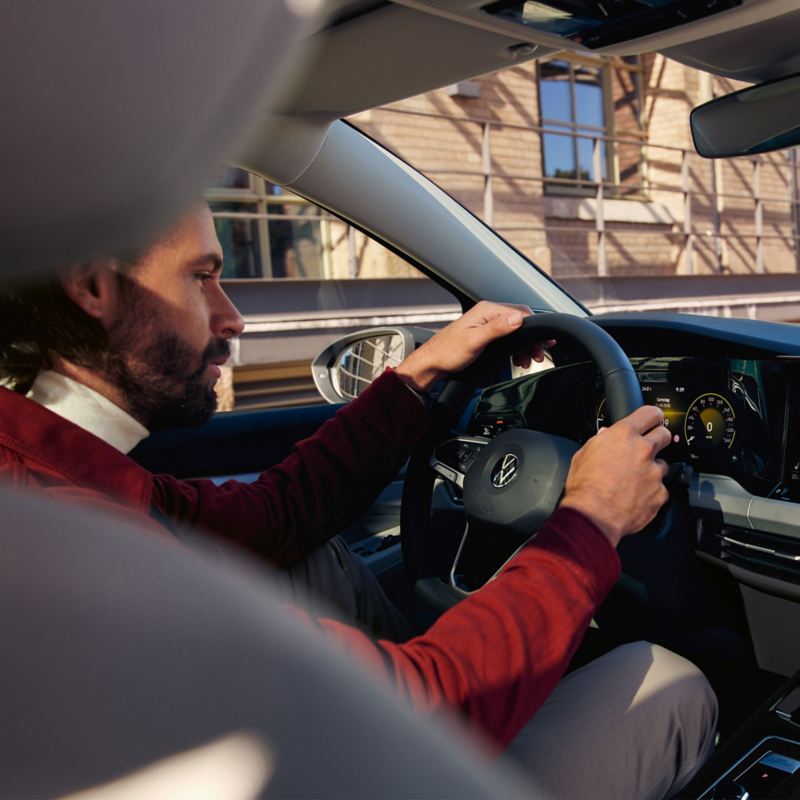 We Score

Can't get home in time? No problem: We've hit the back of the net with our in-car app "We Score". Get the latest footballing action live on the infotainment system display in your Golf. The in-car app with text-to-speech function will read out live scores, news and tables while you drive. So you can stay on the ball – without having to take your eyes off the road.
We Score provides information on the top two divisions in the UK, Spain, Italy and France and the top three divisions of the German league. Various cup competitions, the UEFA European Championships and the 2022 Fifa World Cup are also included.  Follow up to three of your favourite football clubs and one national team, so you never miss another big match.

Media streaming
Both Apple Music and Tidal are available to stream using your Volkswagen's infotainment system⁠ via We Connect. Simply log into your account, and enjoy some of your favourite tunes as you drive.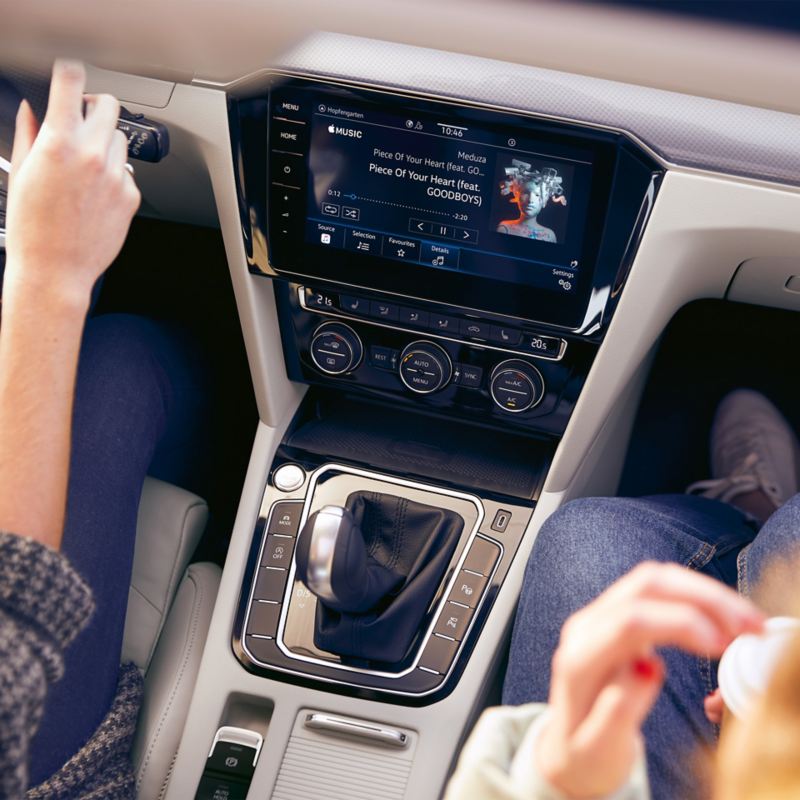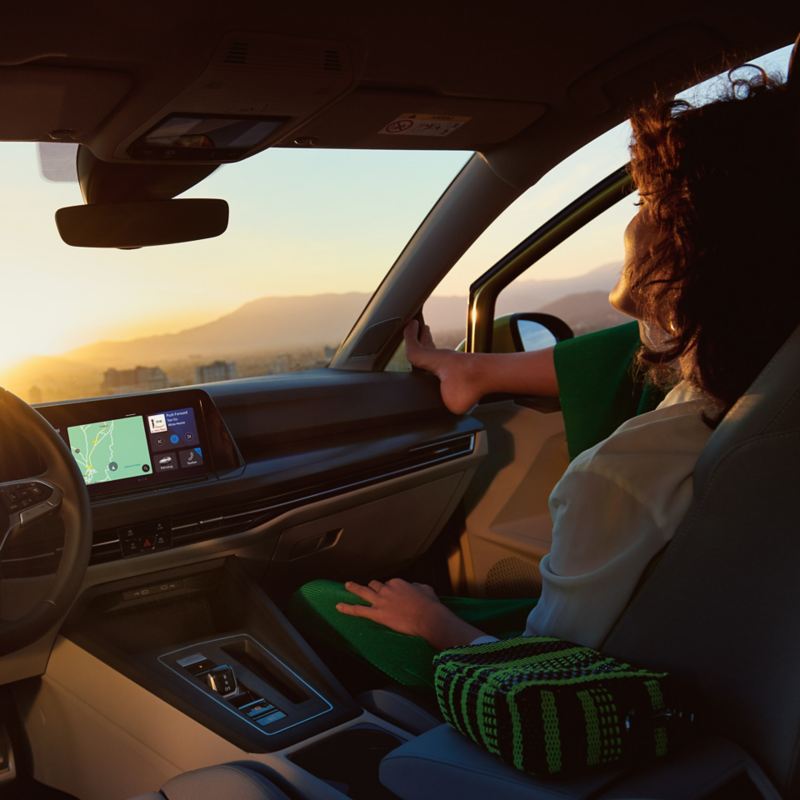 Internet radio
Using We Connect's internet radio⁠ finding your favourite stations and podcasts is made incredibly simple.
WLAN hotspot
Enjoy a stable internet connection wherever you go thanks to We Connect's Wi-Fi hotspot⁠. Capable of hosting up to eight devices, data packages can easily be bought for your Volkswagen via its infotainment system.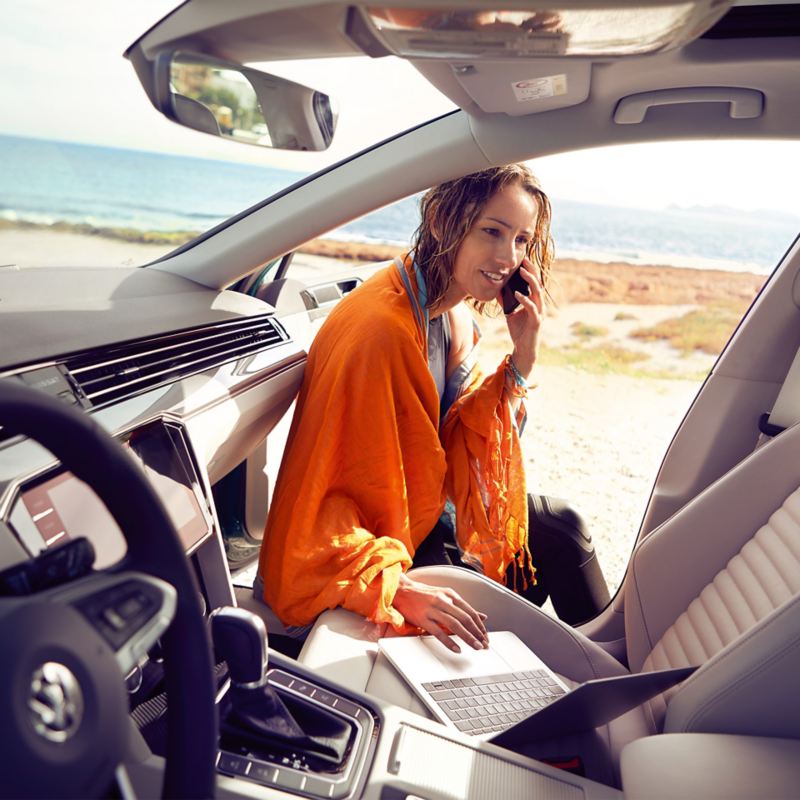 How to use Streaming & Internet 

in your

Volkswagen

.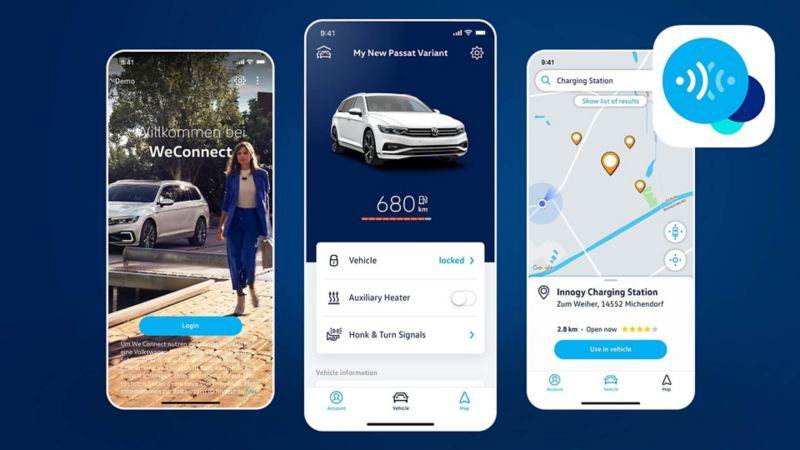 We Connect app
download
Enjoy all the benefits of Car‑Net and We Connect in one app. Simply download the We Connect app for your smartphone operating system an connect it to your Volkswagen.
Download We Connect in the App Store