GTX: Three letters, one thrilling drive
The GTX's powerful design reflects its exhilarating performance. Boldly coloured with King's Red paint and fitted with upholstery trimmed with striking red stitching, this ID. commands genuine presence on the road. Read on to discover more.
Power and performance
By adding a second electric motor, we're able to make the GTX accelerate like a GTI while being every bit as efficient as its relatives in the ID. family. Plus, with the battery housed in the floor of the body, we've been able to lower the car's centre of gravity to give you a vice-like grip around corners. The GTX is efficient too, and can travel more than 300 miles on a single charge and with all-electric power drives emission-free.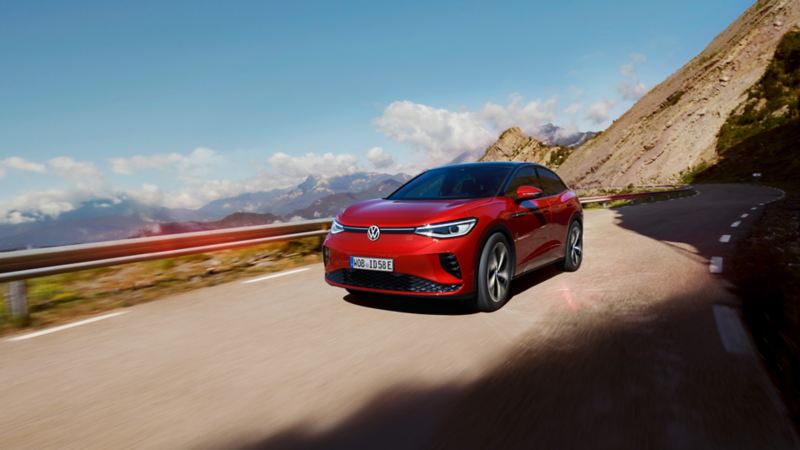 The GTX

offers

both sportiness and

sustainability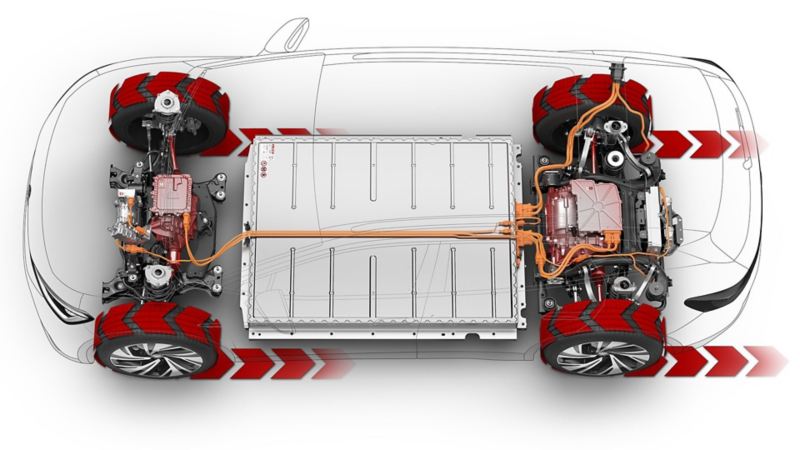 The GTX does away with the notion that high performance requires less sustainability. A member of the ID. family, the GTX boasts a powerful all-electric drive with zero tailpipe emissions. Like all our electric vehicles, the GTX is built on our modular electric drive matrix (MEB) and features a fast-charging battery system that makes the car compatible with the best public chargers available. Even the production and delivery of the GTX are net carbon neutral.