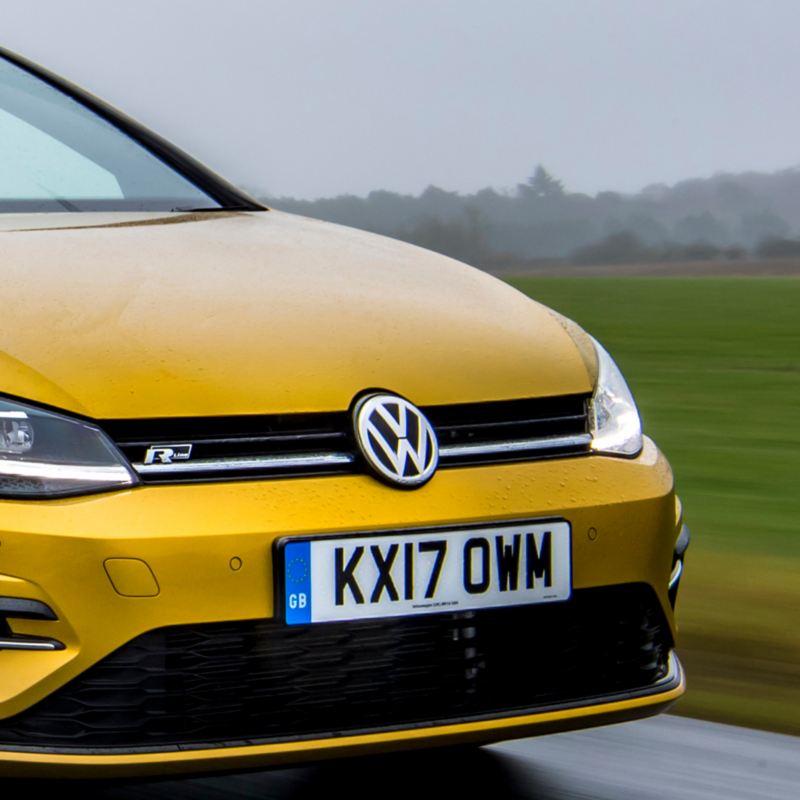 Volkswagen Golf named 'Used Car Hero' by Autocar
Volkswagen

Golf

named 'Used Car Hero' by Autocar
Volkswagen Golf named 'Used Car Hero' by Autocar
Volkswagen

Golf

named 'Used Car Hero' by Autocar
The Volkswagen Golf has been awarded 'Used Car Hero' at the 2019 Autocar Awards, in recognition of its numerous talents – namely the value it represents to customers on the used car market, from its flexibility and quality to its reliability.
The accolade comes after a successful week, where the Golf also collected the award for 'Best Car for New Drivers' at the Auto Trader New Car Awards 2019, it has now picked up the title Used Car Hero from Autocar.
The publication applauded the Golf's versatile line-up, ranging from high-performance champions like the R and GTI models, to the value-packed Golf Match, the eco credentials of the e‑Golf and the real-world usability of the diesel and petrol-engined variants on offer. The Golf's value for money on the used market was of particular note to Autocar.
Neither the Golf, nor Volkswagen itself, are strangers to success at the Autocar Awards. In 2017 the Golf GTI was crowned 'Readers' Champion' in a huge online poll of Autocar readers, while Dr Herbert Diess, Chairman of the Volkswagen Group and Chairman of the Board of Management of the Volkswagen brand, was honoured with the respected 'Editor's Award' at the 2018 event.
Speaking of the Golf's win, Autocar Editor Mark Tisshaw said: "The Volkswagen Golf has been crowned the 2019 Autocar Used Car Hero. We've picked out the nearly-new seventh generation version, which is available in many forms, from the electric e‑Golf to the hot R version. Whichever version you choose, the used Golf blends affordability, versatility and reliability. 
"The Used Car Hero award, which we run with our used car guru James Ruppert, this year celebrates nearly new cars, and is awarded to a brilliant used car that's still on sale as a new one. The current Golf was the outstanding choice for the win this year, given there is next to no drop off in appeal for all the reasons you'd buy a new one still apply when buying used."
Andrew Savvas, Volkswagen UK Managing Director collected the award yesterday evening, held at the Silverstone Wing in Northamptonshire. Barny Francis, National Used Car Manager at Volkswagen UK, who also attended the awards, said: "Over the last 45 years the Volkswagen Golf has built a loyal following. It has long been a favourite of car buyers in the UK, and consistently ranks very highly as one of the UK's best-selling new cars.
"Buyers have even more choice on the used market with the Golf, which is also one of the UK's most searched for used cars. From economical diesels to high performance GTI and R models, with electrified powertrains like the all-electric e‑Golf in-between, the Golf is truly the People's Car, and so we are thrilled that Autocar has recognised its position with the Used Car Hero award."
"With the Das WeltAuto programme offering our customers great benefits and peace of mind in making their used purchase, we're prouder than ever of the Golf and our used car offering."