Few cars inspire obsession like the GTI. Now you can enjoy this iconic brand through our range of GTI accessories, clothing and luggage.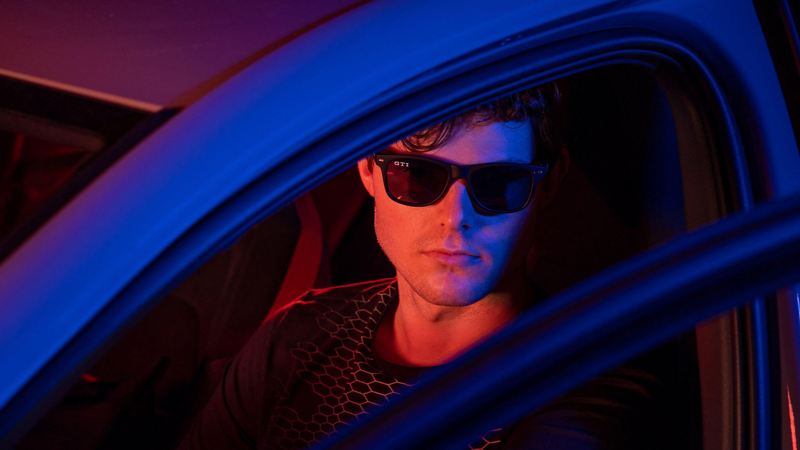 Born in Wolfsburg
Many of our GTI products feature the coordinates of our factory in Wolfsburg where the GTI is built.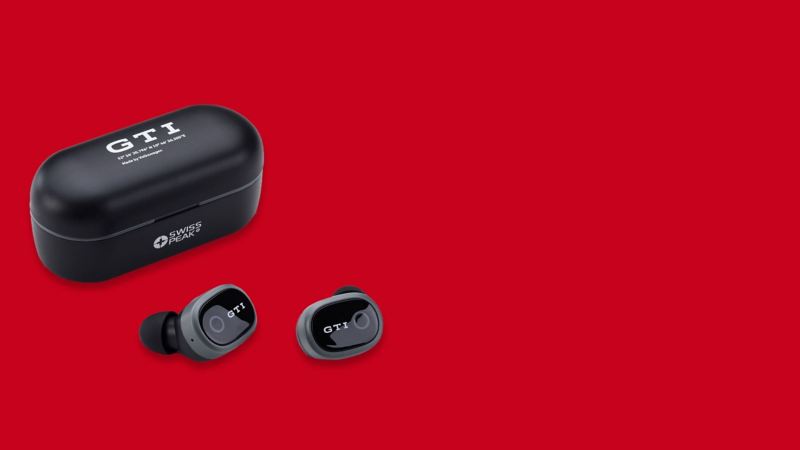 GTI bluetooth headphones
True Wireless headphones with storage box, featuring Bluetooth 5.0 and hands-free function.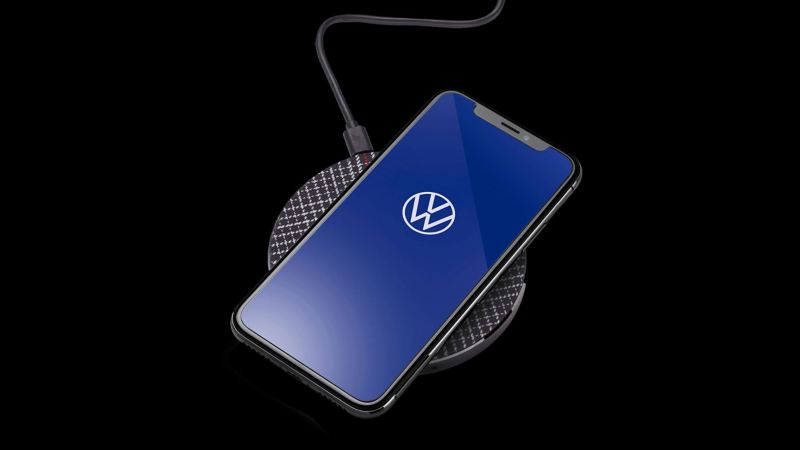 GTI induction charger
This branded wireless charger features the trademark GTI tartan and standard USB connector. Charging capacity up to 10W.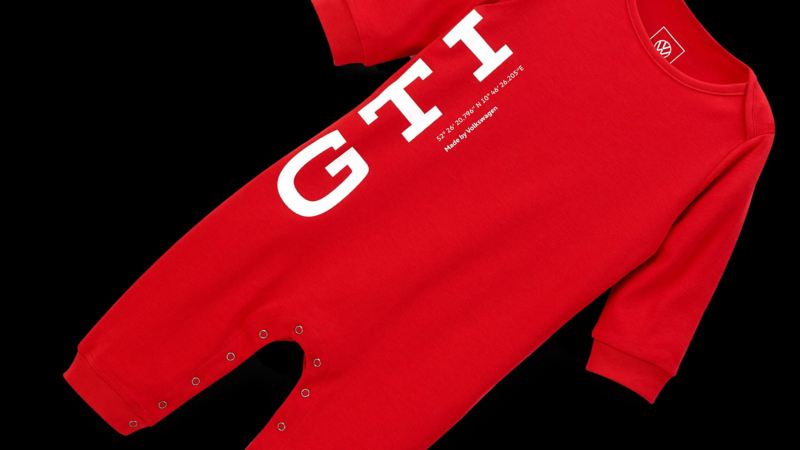 GTI baby onesie
You're never too young to fall in love with GTI. Onesies available in sizes 68–74 and 80–86. Machine washable up to 30°C. Easy fit.
Classic GTI branded polos and t-shirts, available in black or white.
Women's sizes: XS to XXL. Men's sizes S to XXXL.
High performance, great protection, iconic branding – and that's just our suitcases! This wheeled case is light, compact, ergonomically designed and very durable. Features the GTI logo in silver and a red inner lining.