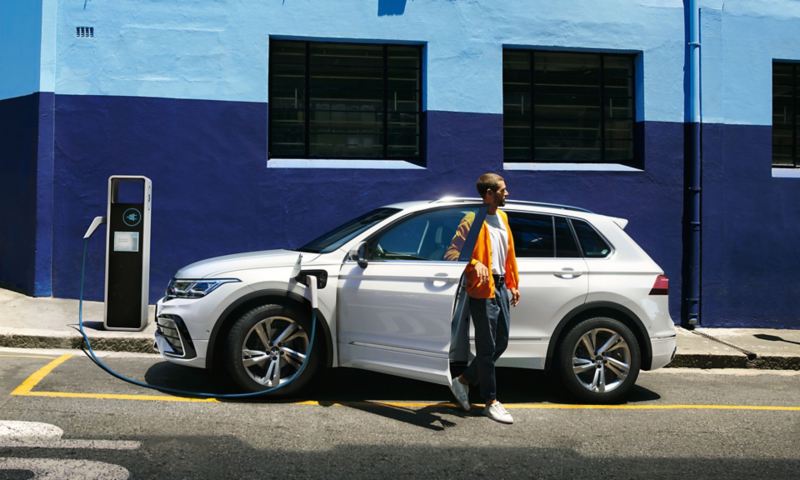 Electrifying: the Tiguan eHybrid is one step further into the future. This plug-in hybrid with an electric motor and TSI petrol engine enables extremely efficient travel. Whether you're planning on a quick trip into town or a camping expedition – your Tiguan eHybrid will get you there. In fact, for almost every driving need, this car has the perfect driving mode at the ready – quickly accessible via the driving profile selection.
If the battery has sufficient charge, the Tiguan eHybrid starts automatically in e-mode using only the electric motor. The battery enables to you drive up to 45 km purely electrically according to the new WLTP procedure.

If you activate the hybrid mode, the Tiguan determines the optimal combination of both motors for you, to ensure that you're driving particularly efficiently on longer journeys.

In GTE mode, the combustion engine and electric motor work together to produce a short-term system output of 180 kW (245 PS). This means that you can draw on the full power reserves of the hybrid drive and enjoy the journey ahead with a smile on your face.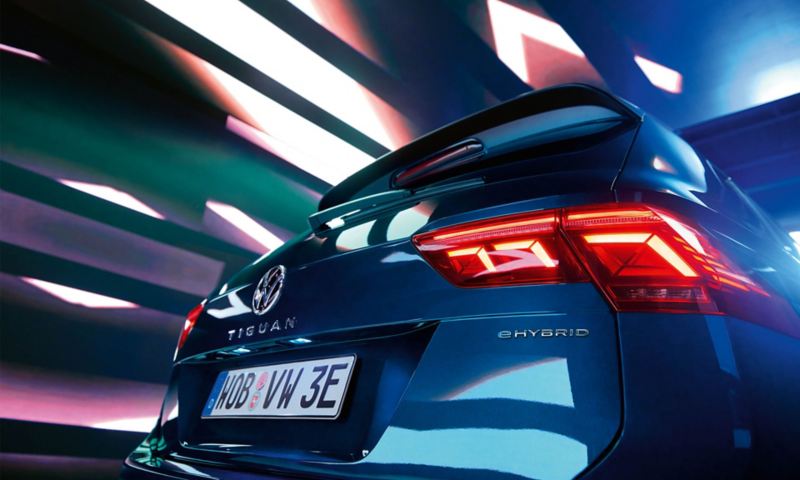 Charge management
Fully charging the battery needn't take long

Charging your Tiguan eHybrid is easy: connect the charging cable to an electrical socket at home or to a public charging station. At home and with a charging capacity of 2.3 kW, the lithium-ion battery is fully charged after approximately five hours. If you use a public charging station or an optional wall box such as our ID. Charger, the battery is fully recharged with a charging capacity of 3.6 kW within approximately 3 hours and 40 minutes.

The Tiguan as a plug-in hybrid is available in the Life, Style and R-Line specification variants.