Composition Media Your favourite soundtrack at your fingertips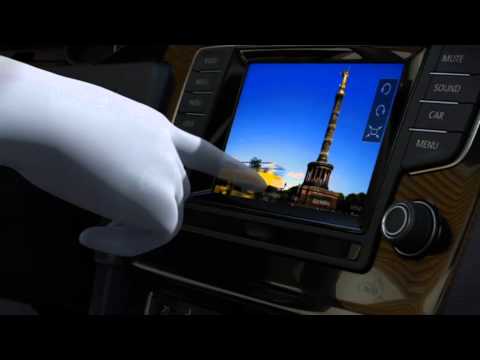 Featuring a touch screen colour display with easy-to-use car menu, our Composition Media System offers you control over a range of features.
You have the flexibility to play your CDs as well as MP3, WMA, AAC audio files through the USB, SD and AUX IN, or listen to the DAB/FM/AM radio. And you'll appreciate the excellent sound quality on the system's front and rear speakers.
Bluetooth telephony let's you make or receive hands-free phone calls with phone status display. And you can also connect, charge and control your iPod, phone and other devices while you're on the move.
Features & specifications:

Polo
6.5" colour touch-screen
DAB digital radio receiver
SD card reader
Car menu
Music playback from MP3, WMA and AAC files
MDI (Multi Device Interface), via USB connection, including Apple products
Title and cover art display
Think Blue. Trainer. driver tips and journey analysis
Glovebox-mounted single CD player
SMS functionality read, compose and send SMS messages using touch-screen display
Golf
5.8" colour touch-screen
DAB digital radio receiver
Glovebox-mounted single CD player
MDI (Multi Device Interface), includes iPod cable and latest generation Lightning to 30-pin adaptor
SD card reader
Music playback from MP3, WMA and AAC files
Title and cover art display
8 speakers, front and rear
4 x 20 watt output
Car menu
Eco HMI