1
We Connect
Simply stay connected with We Connect services

Simply stay connected with We Connect services

Ready for the next generation of mobile online services: from model year 2021, the majority of new Volkswagen vehicles are We Connect-ready for you. Thanks to the permanently installed eSIM card, your Volkswagen is ready to go online from the outset. You can also use the We Connect app to connect your smartphone with your Volkswagen, giving you access to specific vehicle functions and vehicle status. Discover We Connect's connectivity services.
The availability of the individual services may differ and depends on the vehicle and equipment. You can find more information at www.volkswagen.co.uk/myvolkswagen , model brochures and from your Volkswagen Retailer.
Want to find out if your vehicle model comes with We Connect or Car‑Net? Try our compatibility check here.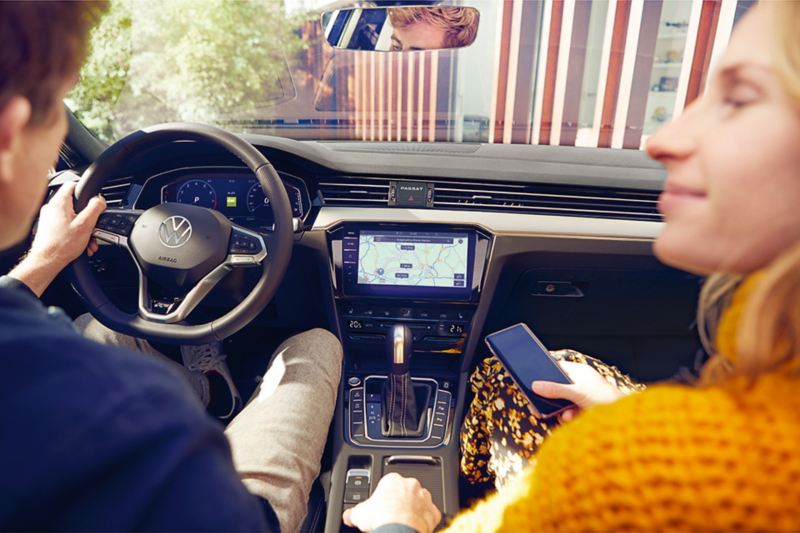 From navigation and safety to entertainment and personalisation, We Connect gives you access to a huge variety of features. Take a closer look at everything you get when you take advantage of our We Connect services.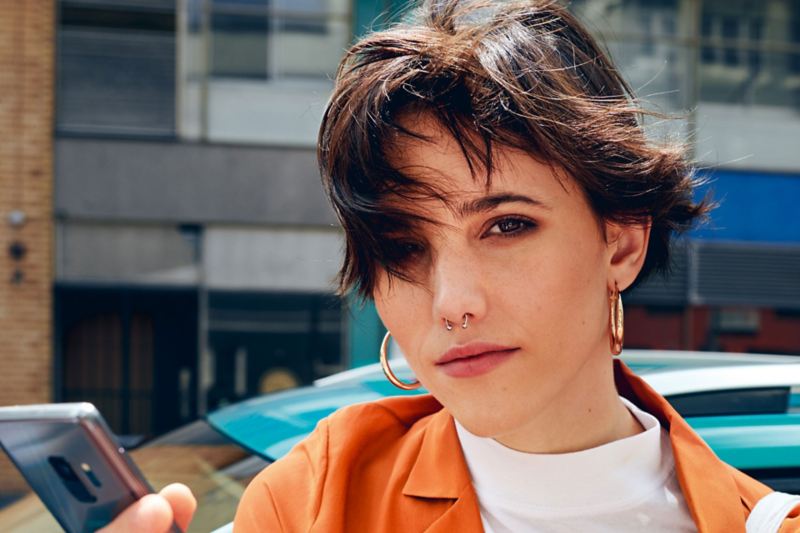 Find out how to activate your mobile online services via the We Connect app along with detailed instructions.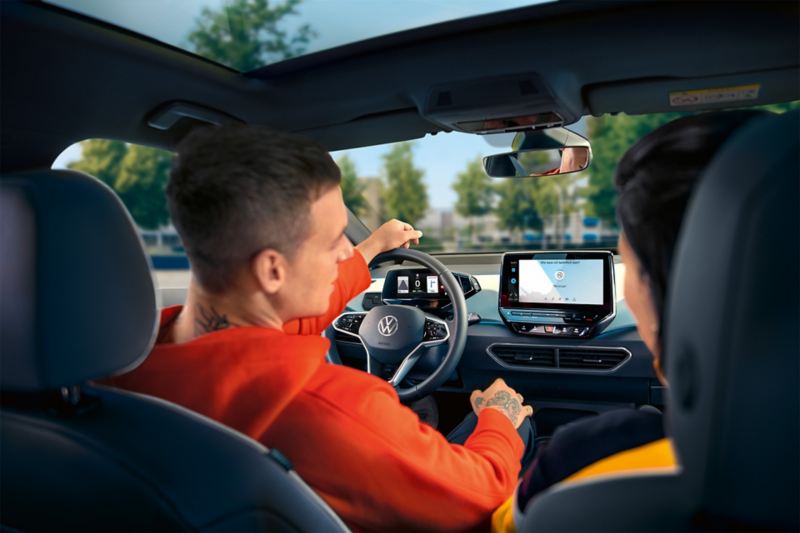 Exclusively designed for the ID. Range, We Connect Start / ID seamlessly connects your car to your online services. Use We Connect Start / ID to control charging, air conditioning, navigation systems and more, directly from your phone.

We Connect Plus, also known as Guide & Inform, can help you find points of interest, get traffic information in real-time, and much more. Click below to learn everything We Connect Plus can do.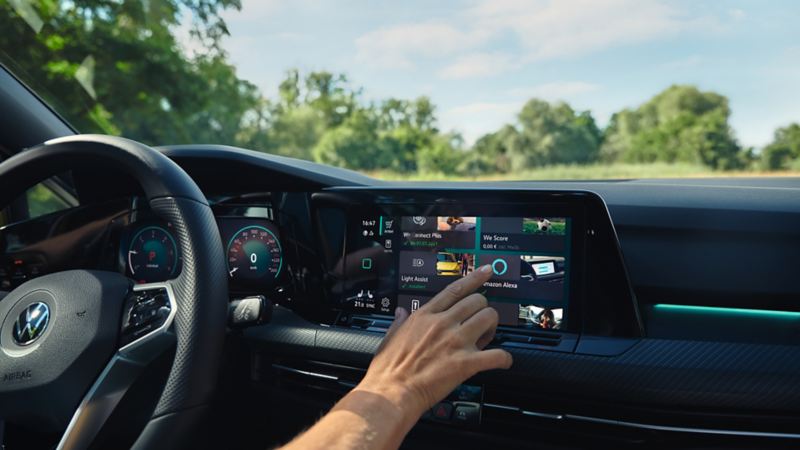 We Upgrade allows you to make your Volkswagen even more connected. Using your car's infotainment system, you can instantly purchase navigation upgrades, driver assist systems, and more.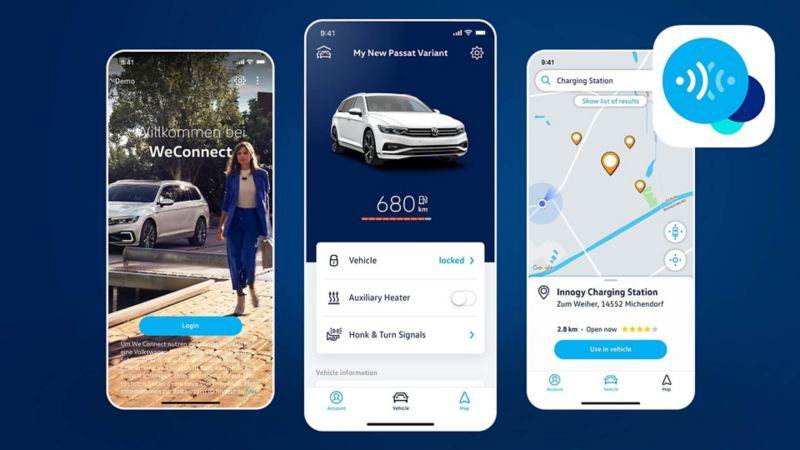 We Connect app
download
Enjoy all the benefits of Car‑Net and We Connect in one app. Simply download the We Connect app for your smartphone operating system an connect it to your Volkswagen.
Download We Connect in the App Store
In-car shop and in-car apps - How it works

As a We Connect1 customer, you can purchase and immediately download handy functions and services straight from the In-Car Shop in your infotainment system. Just like you're used to doing with your smartphone. Whether it's Amazon Alexa2 or We Score: discover these in-car apps and other downloadable functions that will help bring your Volkswagen into the digital future. It's even easy to extend the We Connect Plus license for your vehicle via the In-Car Shop or the We Connect web shop, so you can enjoy using the whole range of We Connect mobile online services for an additional one or two years.