1

,

2
The smart connection to your 

Volkswagen

ID.

If you drive an ID. model We Connect Start makes your Volkswagen totally connected. The eCall emergency system is available immediately. And with We Connect Start's online services, you can bring digital assistants on board, get the latest information on charging and traffic and remotely control selected functions from your smartphone.
Want to check your ID. model's remaining range? With your smartphone and the We Connect ID. app, you can keep track of your battery's charge level and remaining range when your ID. is online and check whether the charging cable is connected. If it is, you can start or stop charging sessions from your sofa. To do so, simply enter your departure time for work once and your ID. will be waiting for you with a full charge every morning.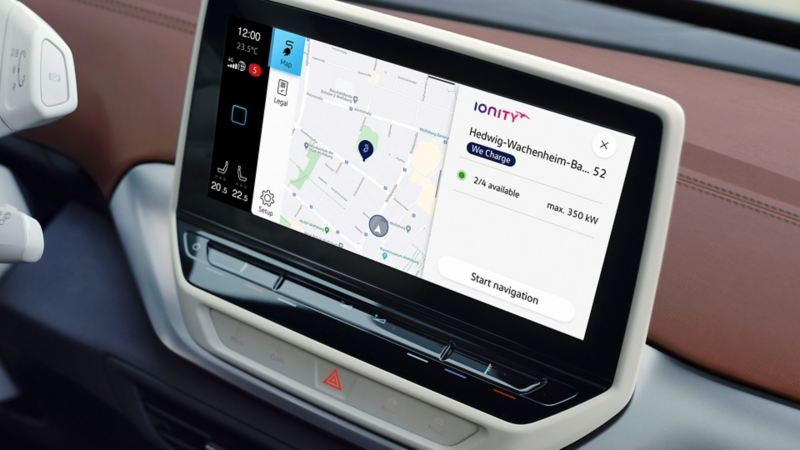 We Charge4 – charging made simple
We Charge makes charging your ID. even easier. At home with your Wallbox and on the go at over 250,000 public charge points in Europe. The In-Car App directly integrated into the infotainment system of your ID. is especially practical, as it enables you to search for available charging stations near you on the map – including information about the available connector types and charging speeds – and use them as a navigation destination.
Connected with the We Connect ID. app
Download the convenience update for the ID. family: the We Connect ID. app connects you to your Volkswagen ID. and everything that matters to you. It turns your smartphone into a remote control you can use to manage the vehicle's functions. 
Just

register

and get started

Find out how you can activate We Connect Start in just a few easy steps and enjoy a range of digital services in your car and on your smartphone.