The Modular

Electric

Drive Kit (MEB)

Whether it's in a city car, SUV or spacious seven-seater, the modular electric drive kit – known as the MEB – offers you everything you need for the future of driving. That's because this newly developed vehicle platform is designed specifically for electric cars. The key benefit of this is that the MEB can be used to make the most out of the possibilities offered by the technology. For you, this means more space, range, comfort and convenience.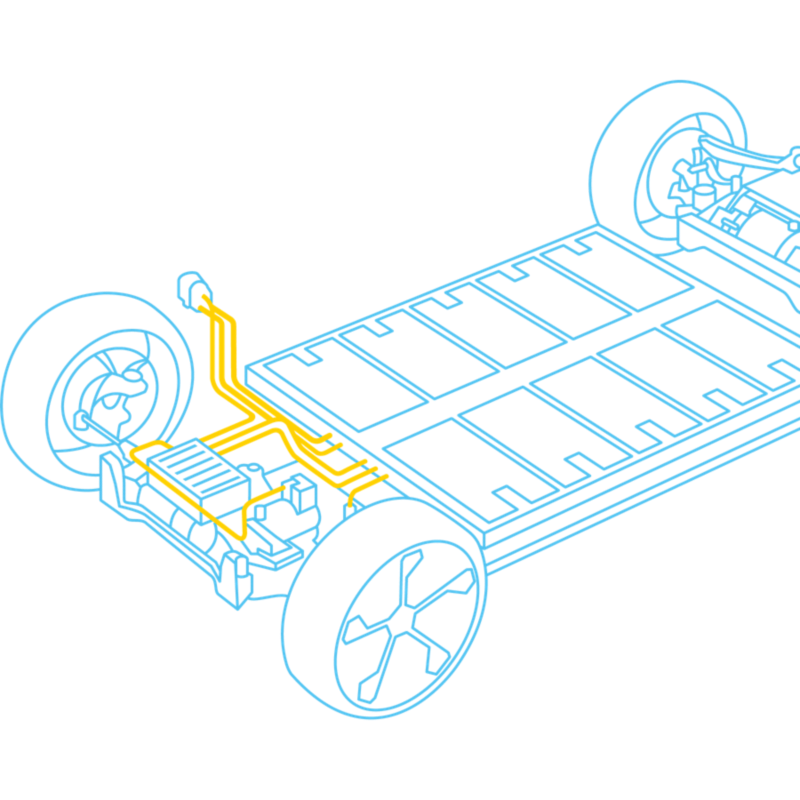 More space in which to blossom.

Volkswagen has rethought electric mobility from the ground up. The need for a combustion engine, gearbox, transmission tunnel, tank unit and exhaust system has finally been eliminated. This is good news for you, as well as for our engineers and designers. As a result, the wheelbase becomes larger, the overhangs are shorter and the small electric motors sit directly on the axles themselves. This not only looks more dynamic, but also provides the perfect base for every vehicle – from a compact car to a van. And you experience a whole new sense of space and have more room for yourself, your passengers and your luggage.
The perfect power system.

At the heart of the ID. family lies its fast-charging battery system, which is protected and integrated in the floor of the vehicle to save space. This lowers the centre of gravity and creates a better distribution of weight so that you can enjoy exceptionally well balanced and dynamic driving.
The battery can also be customised.

If, for example, you don't necessarily need a large range because you do a lot of driving in the city, a small battery will be fine. This also lowers the price of the car. If, on the other hand, you need large amounts of power for long distances, simply choose a vehicle with a bigger battery.