What would you like to do?
Choose from the following next steps or continue scrolling to explore the T‑Roc R.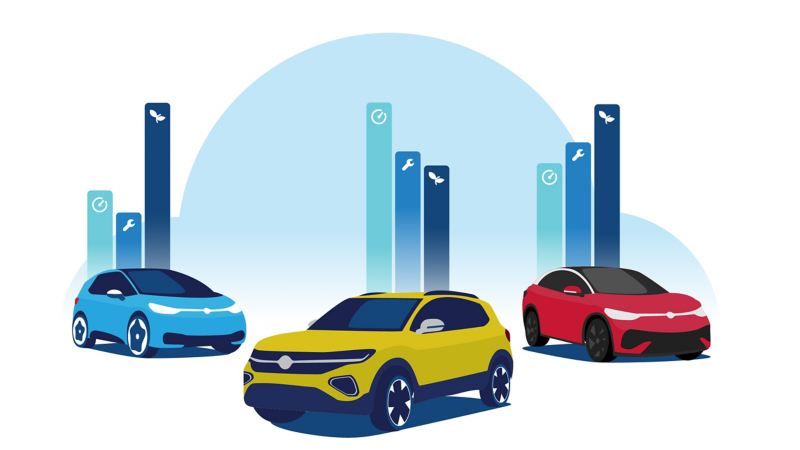 Find the right
T‑Roc

for you

Decide which T‑Roc trim is the right one for you with help from our comparison tool. Simply select which T‑Roc trims you want to compare and view all of their standard features and optional extras at a glance.
With power comes confidence.
The T‑Roc R is our newest, sportiest SUV with plenty of muscle under the hood and a profile designed for performance.
The T‑Roc R packs a powerful punch that makes it a thrill to drive.
Beneath its hood the T‑Roc R packs a 2.0 litre 300PS engine capable of accelerating from 0 to 62 mph in just 4.9 seconds. Meanwhile, the 7-speed automatic dual-clutch gearbox, forgiving sports suspension and 4MOTION technology ensure maximum control, regardless of the terrain.
Not only does the T‑Roc R look the part, it's also comfortable on the inside.
The T‑Roc R's bold exterior design enhances the sporty look and feel of the car. The robust front bumper sits below a front grille with an anodised finish, while the exclusive R-Line rear spoiler minimises drag. The R sits 15mm lower to the road to maintain solid grip.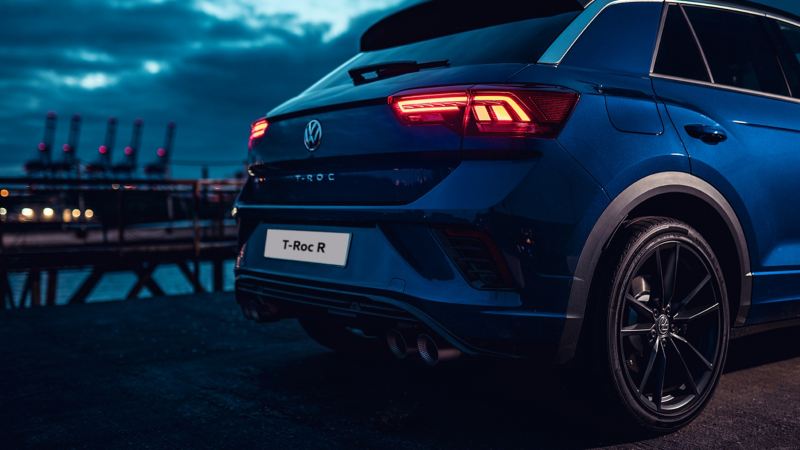 Fleet and company cars
Volkswagen has the one of the widest range of vehicles on the market, so it's simple for you to find the perfect car for your business.
Read the latest T‑Roc R reviews and awards
T‑Roc

R wins At 2020 What Car? Awards
The newest member of the Volkswagen SUV family, the T‑Roc R, has also been presented with its first award from UK media, just weeks after its arrival. The newcomer, and flagship of the T‑Roc range, collected its price point award of 'Best Sports SUV under £40,000' – a strong start for Volkswagen's first compact performance SUV.
"The Volkswagen T‑Roc R is more reminiscent of a hot hatch than an SUV in terms of the way it handles, despite offering the sort of elevated driving position that SUV drivers prize, and it has a corker of an engine under the bonnet. At the same time, it's spacious enough to serve as family transport." said What Car? Editor, Huntingford. The judges also lauded the T‑Roc R's low running costs.