(2010-2015)
Classic coupé or sporty cabriolet, the choice is yours. That's the beauty of the Volkswagen Eos.
Technology
Keyless Entry Locking and Starting System
Open and close your vehicle and start your vehicle using a button on the steering column, all without taking your key out of your pocket.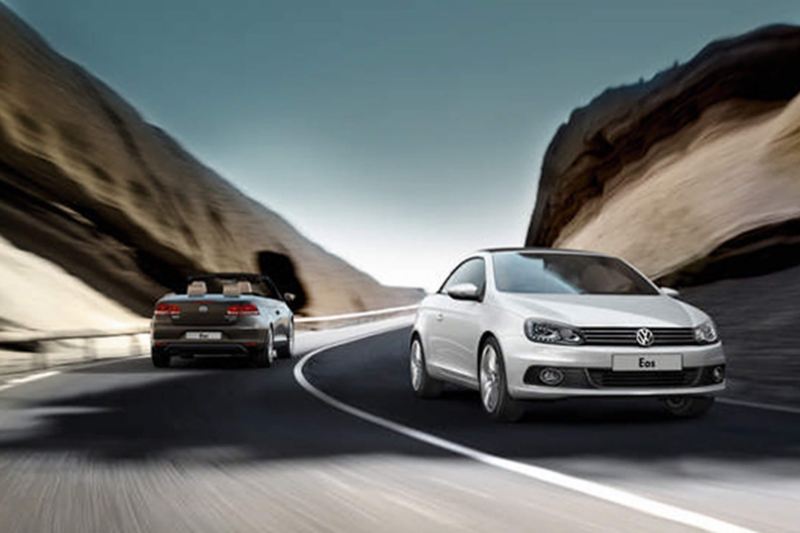 Safety
Electronic stabilisation programme
Recognises critical driving situations and reacts in milliseconds by targeting brake and management systems, controlling the speed of wheels helping to bring the vehicle under control.
The Eos combines the dynamic power of a coupe with the freedom of a cabriolet to give you the ultimate driving experience.

Used Eos Sport and Sport BlueMotion Technology 
This is a car that doesn't just look good, it feels good too with plenty of features to ensure your comfort.
Used Eos Exclusive and Exclusive BlueMotion Technology 
Opposites unite in the Eos Exclusive, a car uniquely designed to satisfy both heart and head in one exceptional package.