Inductive charging: charge your

electric

car at a red light

No need to search for a vacant charging station – simply charge your electric vehicle wirelessly when you're hanging around, like at a red light, for example. This would become part of everyday mobility with inductive charging.
No need to search for a vacant charging station – simply charge your electric vehicle wirelessly when you're hanging around, like at a red light, for example. This would become part of everyday mobility with inductive charging.
Find out more about 

electric

car induction here:
With inductive charging, electricity flows into the

electric

car via electromagnetic fields.

This so-called 'snack charging' can also take place while you're temporarily stopped.

In Sweden,

electric

trucks can already charge wirelessly now.
Energy companies, suppliers, and large car manufacturers are working on technology that will enable electric car batteries to be charged rapidly without a charging cable. In concrete terms, they are developing inductive charging systems and working on their standardisation, for a future where charging fits seamlessly into electric car drivers' everyday lives. Inductive charging uses electromagnetic fields, with no physical connection.
The principle behind it is this: a stationary coil embedded in the ground builds up a magnetic field to a secondary coil fixed under the vehicle. And electricity flows into the car. In Braunschweig, Germany, electric buses are already equipped with this technology. They are charged inductively with 200 kW at the terminus – so quickly that it all happens while the driver is taking a break.
Electric cars need far less charging capacity than buses. 11 kilowatts are needed so that, even today, batteries can be charged just as rapidly as at a fast-charging point. Scientists are already working on a 20-kW upgrade.
This will enable wireless charging at traffic lights, but also at many places where drivers temporarily park their vehicle: the supermarket car park, doctor's surgery, multi-storey car parks, motorway service stations, and petrol stations. Inductive charging systems are elevating electric mobility to a whole new level.
By the way, you can also get information about electric vehicles and plug-in-hybrids, charging capacity and range, sustainability, and electric mobility directly from Volkswagen.
Inductive charging: patience is needed

However, a network of inductive charging stations is needed for wireless battery charging to be available to everyone equally nationwide. Transmitter pads have to be installed in the ground. They enable the wireless, inductive charging of stationary electric cars above them. One practical advantage is that you don't need to carry special connectors with you every day to charge your electric vehicle at charging points.
The development of the transmitter pad presents a challenge, as it needs to have the greatest possible tolerance for vehicle parking. Until now, cars have had to be parked directly above the pad for an efficient transfer of energy. Otherwise, there is a risk of charging losses. What is more, a standardised system is needed that can take into account the different sizes of vehicles and their different receiver coils.
The coils in the underbody of the electric car and the coil geometry of the ground pad also need to be standardised.
The industry has already agreed on some uniform standards: the energy is transmitted at 85 kilohertz, and communication with the electric car is by Wi-Fi.
Inductive charging: shorter and more often is best

'Snack charging' means using temporary stops for charging. You often have to wait a bit longer at level crossings or junctions. While you're waiting, the lithium-ion battery is quickly charged by induction. And this makes 60 to 70 percent battery charging in urban traffic a realistic proposition. Short charging cycles are also beneficial: four to five power boosts a day increase battery life. Then, the electric vehicle only needs to be charged at a charging station or connected to a wallbox before longer journeys.
Inductive charging at 100 km/h: charging on the motorway

It's already possible to charge vehicles without a charging cable. However, so far this has involved a certain amount of hanging around. Inductive car charging while driving should also be possible for a longer range. This way, journeys of several hundred miles could be enjoyed entirely without the need for charging stops.
Dynamic electric car charging trials of this kind are already underway. For example, Jinan in China already boasts a two-kilometre stretch of motorway with solar panels built into the road surface, which permits the wireless transmission of energy to electric cars while driving, too.
Semiconductor manufacturer Qualcomm already has a dynamic charging test track near Paris where the charging system transmitter pads are installed in the road surface. When an electric car drives over these at a maximum speed of 100 km/h (62.5 mph), it is 'filled up' with 20 kilowatts. Another plus point is that in the long term, large batteries in electric cars could become superfluous, as less storage space would be needed. This would result in cheaper and greener battery production. Qualcomm is already licensing the design of these transmitter pads so that the system can be further expanded.
In Sweden, the future of electric mobility has already hit the streets. Since April 2018, electric cars and electric trucks can be charged inductively while driving along a two-kilometre section of road outside Stockholm. The Swedish road authorities are working on a country-wide roll-out. In the UK, too, the government-owned company Highways England is operating test tracks with wireless charging stations for electric vehicles.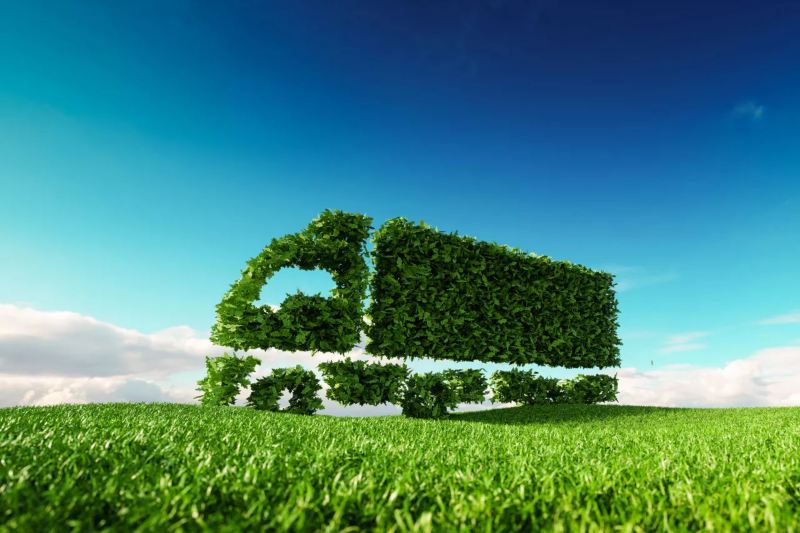 So, will inductive charging soon be possible at full speed on all public motorways? Well, the developers are hesitant. Progress is needed on the standardisation of charging systems for projects like this to be a worthwhile part of e‑mobility. It's also vital for the success of inductive energy transmission that the charging strips are heavily frequented.
The ultimate goal – inductive charging while driving – will need time before it becomes an everyday part of our roads. However, one thing is already certain: the charging network is growing and the further development of charging facilities is making wireless charging easier all the time.

The new generation of electric cars is already no longer that reliant on stationary charging: the Volkswagen ID. models achieve ranges of over 500 kilometres1. Consequently, an electric car only needs to be supplied with electricity as often as many combustion engine vehicles need fuel. The groundwork has therefore been laid for the switch to an electric car.