Perhaps the reason the Volkswagen Golf GTI inspires such obsession is because it was born out of obsession.
In May 1974, the Golf Mk 1 was launched as a replacement for the much-loved Beetle. With its front-mounted, water-cooled engine and sharp, disciplined lines, the Golf represented a radical – and risky – new direction for Volkswagen.
And yet the first Mk 1's wheels hadn't even touched the tarmac before two motor-racing mad Volkswagen colleagues - Anton Konrad, head of Volkswagen's press office, and Alfons Löwenberg, a test engineer - came up with an even more radical concept they called the 'Sport Golf'.
Konrad originally floated the idea in a memo to colleagues as early as March 1973. But at that time Volkswagen already had its hands full retiring the Beetle, and with the Golf still very much a work in progress there was little appetite for the idea.
Not that Konrad and Löwenberg were about to let that get in their way.
In the autumn of 1974, Konrad invited a small group to meet at his home in Wolfsburg for beer and sandwiches – and to plot the creation of a Golf that would blend the practicality and affordability of a road car with the attitude and performance of a racing thoroughbred.
Their secret group quickly expanded to eight. Members included Hermann Hablitzel, a technologist who probably knew more about the Golf Mk 1 than anyone else at Volkswagen, and Herbert Schuster, a suspension expert who was known for fine-tuning the set-up literally by what he felt in the seat of his pants.
Jürgen Adler brought a specialist knowledge of interiors and was responsible for improving the stiffness of the Sport Golf's chassis, while engineer Franz Hauk's legendary EA827 engine would provide the power. Gunter Kühl, who worked in the press office with Konrad, found motorsport events where the prototype Sport Golf could compete.
And finally there was Horst-Dieter Schwittlinsky, a marketer who carried out customer research and, crucially, came up with a much better name for the car, christening it the 'Golf Grand Tourer Injection' or 'Golf GTI' for short.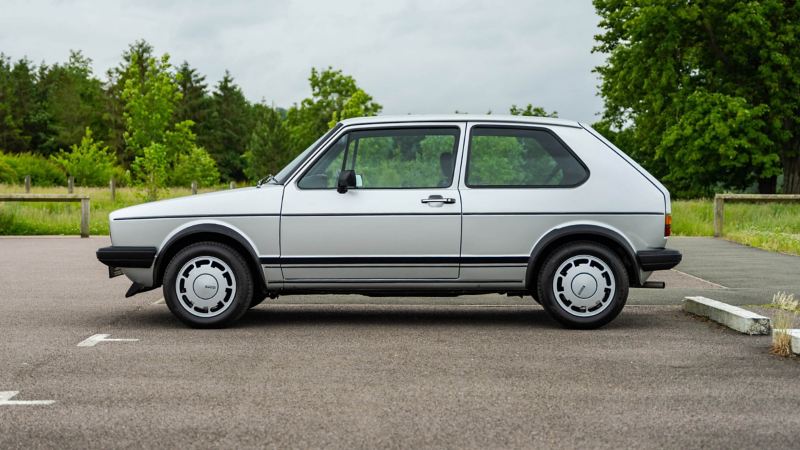 The
Golf

GTI Mk 1

By early 1975, the group were ready to reveal their secret project to their Volkswagen colleagues. It was immediately obvious that they were onto something special, and the Golf GTI was officially greenlit on 28 May 1975. With a projected production of just 5,000 models, it was clear that nobody realised quite how special that 'something' was going to be.

Work began to convert the prototype into a production model, with the ambition to create a look that was distinctively GTI but also very definitely still a Golf.

Many of the GTI's best-loved design features were the work of designer Gunhild Liljequist, the first woman to join the team. She was no typical automotive designer, having studied porcelain painting and worked as a chocolate box designer before joining Volkswagen's design department. She brought a unique vision to the team.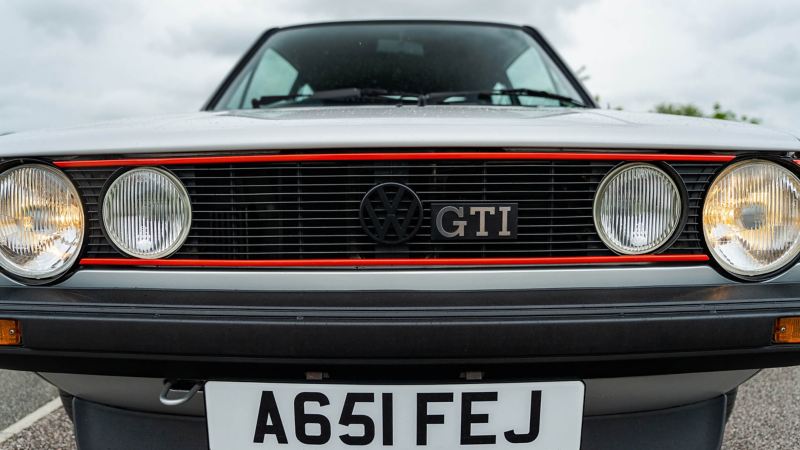 It was on a trip to London that Liljequist fell in love with the tartan patterns that the punk fashion designers of Carnaby Street had swiped from the British upper classes. These patterns would evolve into the GTI's famous tartan upholstery.
Liljequist is also credited with the trademark GTI golf ball gear knob and the Mk 1's three-spoke 'spitoon' steering wheel, while Volkswagen's chief designer, Herbert Schäfer, added the red stripe to the radiator grille, plus spoilers and wheel well extensions, to complete a design DNA for the GTI that endures to the present day.
The Golf GTI made its debut at Frankfurt's International Motor Show in September 1975. It had a four speed gearbox and a fuel-injected, four-cylinder engine that was capable of 0 – 62mph in 10 seconds with a top speed of 113mph. That may not sound much today, but in 1975 it was a sensation.
By the time the

Golf

GTI Mk 1 ended production in 1983, it had outsold its original run of 5,000 by a whopping 456,690 models. The GTI was a hit.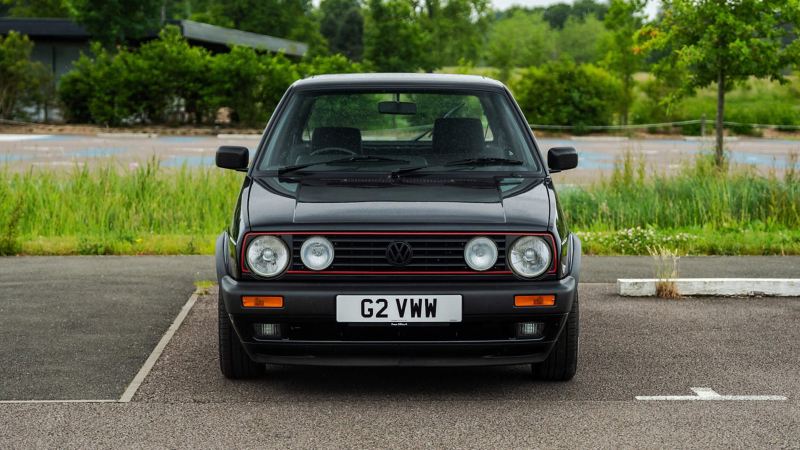 The
Golf

GTI Mk 2

When the Golf GTI Mk 2 arrived in 1984, it had a new look, inherited from the bigger, boxier Herbert Schäfer-designed Golf Mk 2. There were also design innovations, like the dual headlights and a rear spoiler, plus a new four-cylinder engine, a five-speed gearbox and optional power steering. And the Mk 2 still managed to offer roughly similar acceleration and top speeds to the smaller Mk 1, despite being at least 180 kgs heavier.

In 1987, the Golf GTI 16V arrived. The new engine cut the GTI's 0 – 62mph time to 8.9 seconds and increased its top speed to 130 mph, with ABS brakes fitted as standard. Production of the Mk 2 GTI ended in 1991.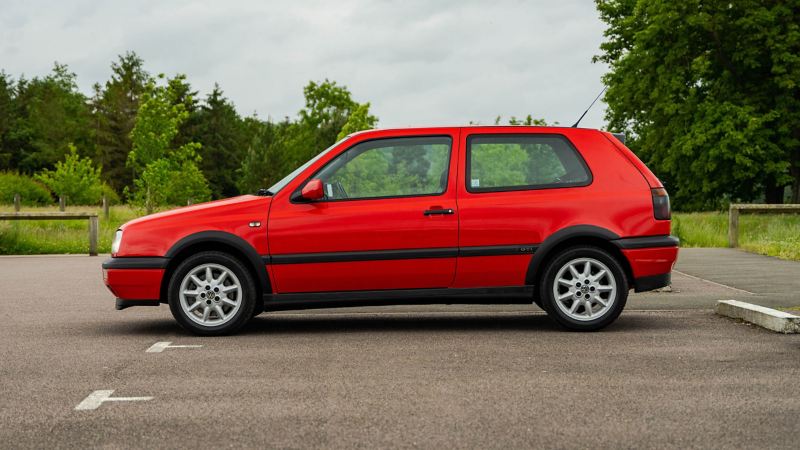 The
Golf

GTI Mk 3

For many fans, the arrival of the GTI Mk 3 marks the end of the 'classic' GTIs, with the new model offering less to excite the purists.

First appearing in 1991, it had tinted lights and a red GTI badge in the grille, but it was heavier and featured less dynamic acceleration that its predecessors until an engine upgrade in 1992 improved performance, with a 0 – 62 mph of 8.7 seconds and a top speed of 134mph. Production continued until December 1997.