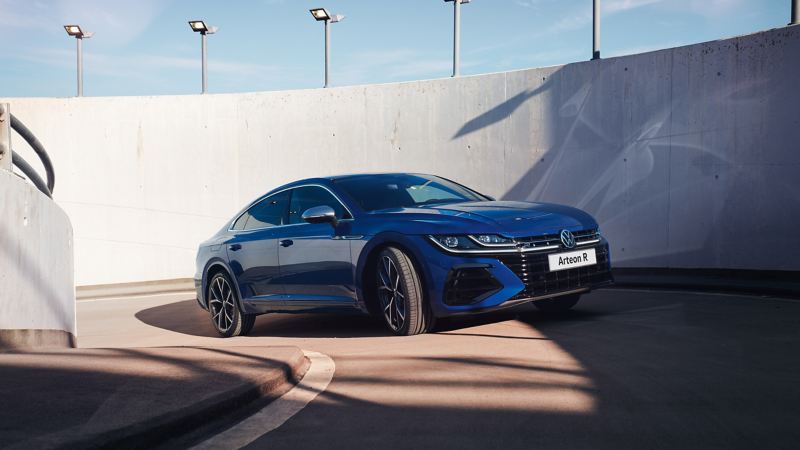 Now open for order
Some images shown may not reflect UK specification
Now open for order
Some images shown may not reflect UK specification
The aesthete amongst athletes
Power has rarely been seen in a more elegant form. The new Arteon R is an optimally-synchronised balance between dynamic strength and elegance. It will convince you through sheer driving enjoyment which you can experience with all your senses. The trio of extraordinary driving comfort, perfect design and pure performance will make this vehicle a strong companion on the way to your destination.
What would you like to do?
Choose from the following next steps or continue scrolling to explore the Arteon R.
Exactly the right amount of driving power

The impressive power transmission of the new Arteon R is provided by a 7-speed dual-clutch gearbox and enables acceleration from 0 to 100 km/h in 4.9 seconds. And thanks to its 4MOTION four-wheel drive and 235 kW (320 PS), our Arteon R sprints to a maximum speed of 155MPH. Thanks to the R-Performance Torque Vectoring technology, which manages the individual distribution of power between the rear wheels by accelerating the outer wheel, you can achieve higher cornering speeds.
The power of the Arteon R is evident from its design: the front apron is characterised by powerful dynamics. Silver mirror caps, the strikingly sporty appearance of the front bumper and the radiator grille in high-gloss black specific to R-series vehicles lend the vehicle its elegant appearance. The high-performance brake system with blue brake callipers and the R-logo as well as the individual front air intakes do not just look good, they also increase performance.

Click 'Build your own' to get started or 'Add to comparsion' to compare the Arteon R with another Volkswagen.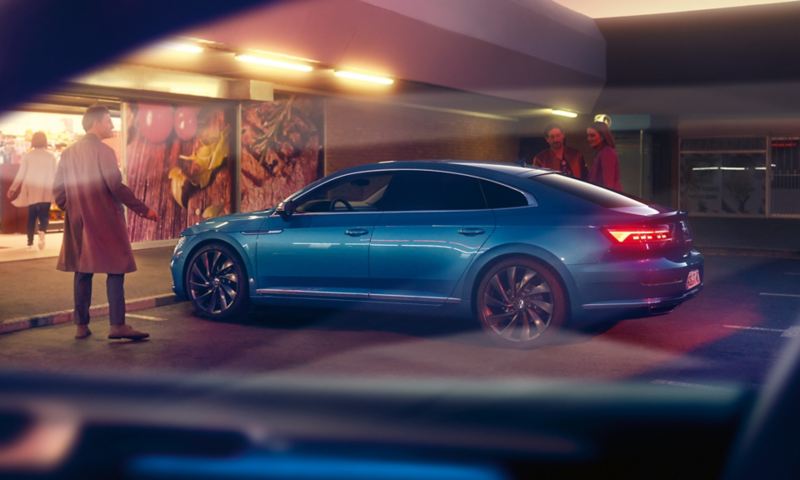 Fleet and company cars
Volkswagen has the one of the widest range of vehicles on the market, so it's simple for you to find the perfect car for your business.