Lane keeping system (Lane Assist) not available

An amber lane keeping system (Lane Assist) not available light means that action is required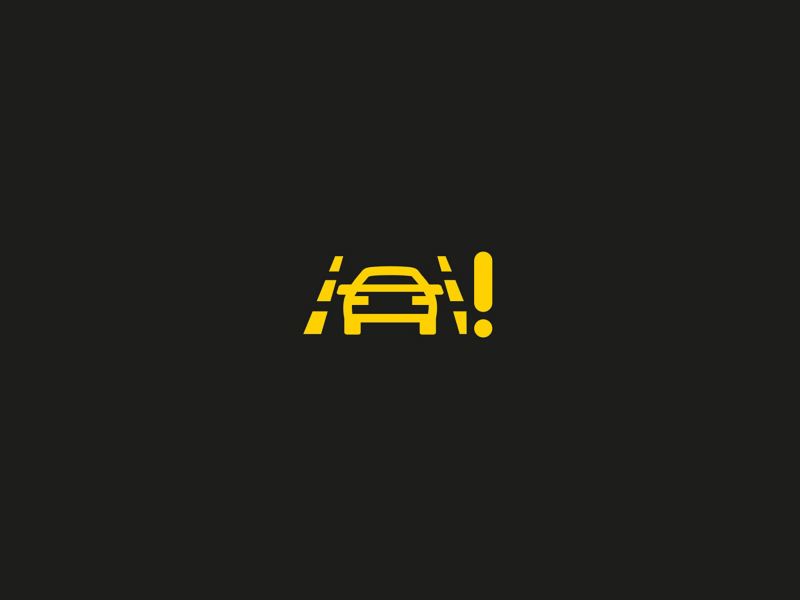 Roadside assistance: 0800 777 192
Independently of steering activity, you will be additionally requested to drive in the middle of the lane again with a display on the instrument cluster display and with acoustic warnings if the corrective steering intervention takes place for an extended time.
Steering wheel vibration 
The following situations can lead to vibration of the steering wheel:
The system can no longer detect a lane during a major steering intervention. You can also select the option Vibration or Steering wheel vibration in the Assist systems menu of the Infotainment system. In this case, the steering wheel will vibrate if the vehicle drives over a detected road lane marking when the lane keeping system is active.
Troubleshooting
Further information is available in the vehicle handbook.

Lane keeping system not available.

The indicator lamp lights up amber. A message will also appear on the instrument cluster display.
The camera window is dirty. Clean the windscreen.

The view of the camera is impaired due to the weather conditions, e.g. snow, or due to detergent deposits or coatings. Clean the windscreen.

The view of the camera is impaired by add-on parts or stickers. Keep the area around the camera window free.

The camera has been displaced or damaged, e.g. due to damage to the windscreen. Check whether damage is visible.

Fault or malfunction. Deactivate and reactivate the vehicle's drive system.