Super-efficient diesel engines for power with economy
Why drive a TDI?1
You'll enjoy the savings

. Economical fuel consumption over the entire speed range, long

service

and

maintenance

intervals, plus low

emissions

, all combine to keep costs low.

You'll love the drive. Our turbodiesel engines

offer

exceptional torque even at low revs. This results in tremendous fun at the wheel, thanks to their effortless acceleration and sparkling performance.

You'll feel the power. High levels of pulling power over a wide rev range

offer

real

driving

pleasure.
What do we mean by TDI?
TDI identifies all our advanced diesel engines using direct fuel injection and a turbocharger. TDI engines are economical and smooth with high levels of torque (pulling power) and good energy efficiency.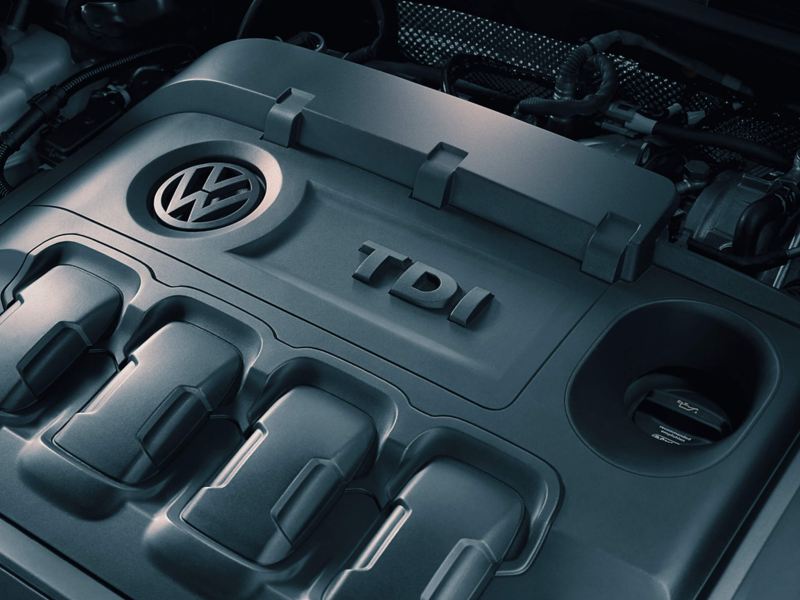 Our current 3.0-litre V6 TDI SCR 231 PS 4MOTION diesel engine delivers greater refinement and a boost in power while returning higher fuel economy and emitting less CO2.
The name of the engine derives from its compact shape - six cylinders, three to a side, angled in the shape of a 'V'.
Drawing on the virtues of the outgoing unit, the V6 3.0-litre TDI 231 PS 4MOTION engine, linked to an 8-speed automatic tiptronic gearbox, has an available torque of 369 lbs ft. The result is a significant gain in performance, with the time taken to accelerate from 0 to 62 mph clocking in at 7.5 seconds with a top speed of 135 mph. Despite these gains, CO2 output falls to 173 g/km. A V6 3.0 TDI 286 PS 4MOTION engine is also available.
Our new V6 TDI engines are fitted with Start/Stop and brake energy recuperation technology as standard. Start/Stop turns off the engine automatically when you're waiting in a traffic queue or at lights, saving fuel and cutting emissions. Brake energy recuperation saves and stores the energy that would normally be lost during braking and uses it for starting and acceleration. Another new feature is the absence of a dipstick, with engine oil levels now shown electronically on the instrument panel.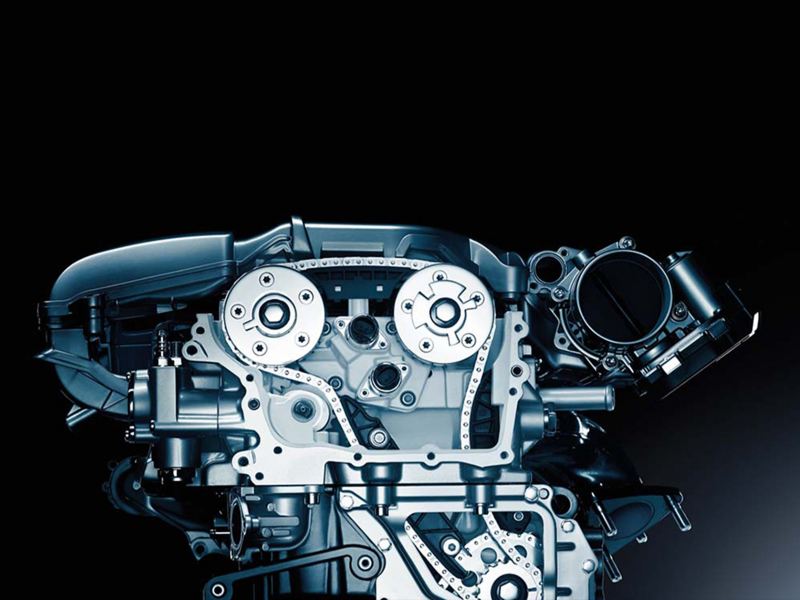 We can tell you every detail of our vehicles, but we can't tell you how it feels to drive one.