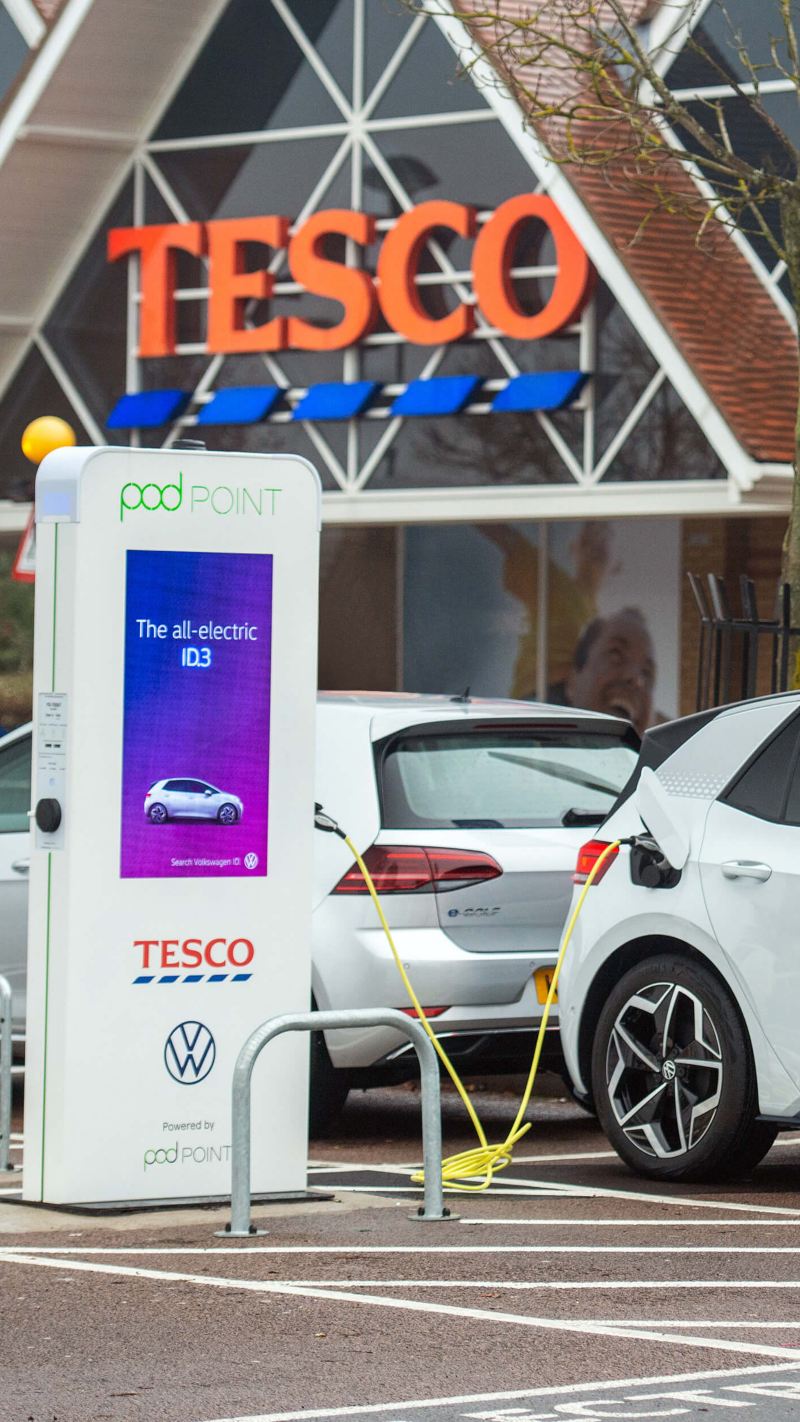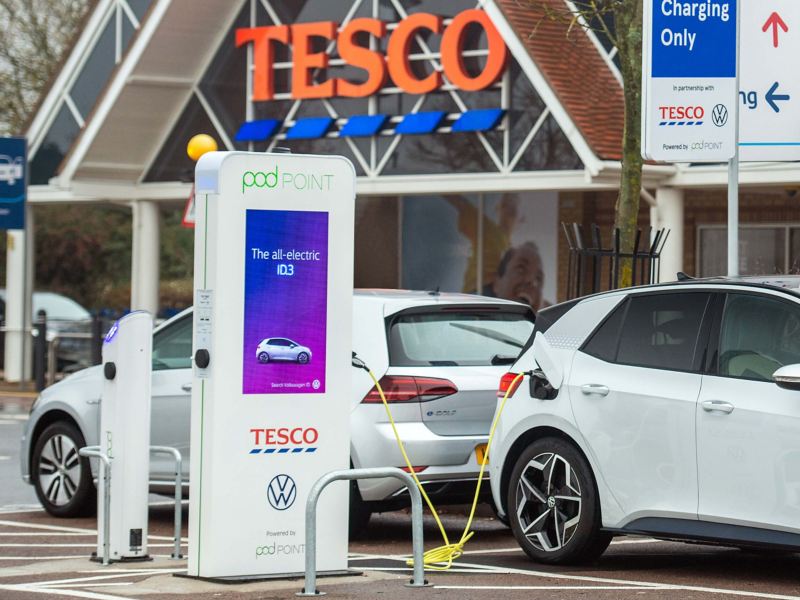 Together we're building a revolutionary EV charging network
Volkswagen and Tesco are delivering the UK's largest retail EV charging network powered by Pod Point.
What are we doing?
Volkswagen and Tesco want to make it easier for you to charge your electric car while you're out. That's why by the end of 2020 we will be rolling out EV charging bays across 400 Tesco stores. All of the chargers will be installed by Pod Point, the UK's largest independent public charging network operator.
Where will I be able to charge?
Finding a chargepoint is easy. You'll quickly spot them in both Tesco Extra and Superstore car parks. And with 400 stores receiving bays nationwide, you shouldn't need to travel too far to find a Tesco where you can top up your battery.
Want to stay up to date with all the latest chargepoints?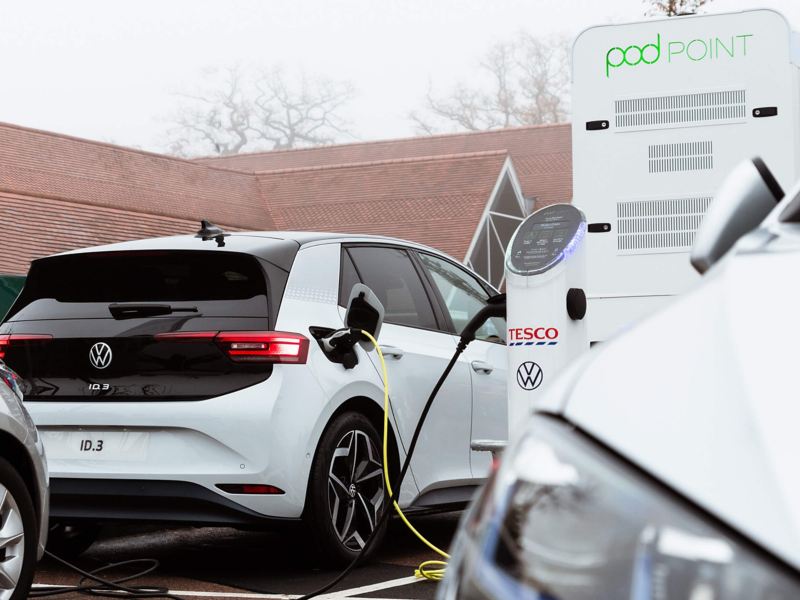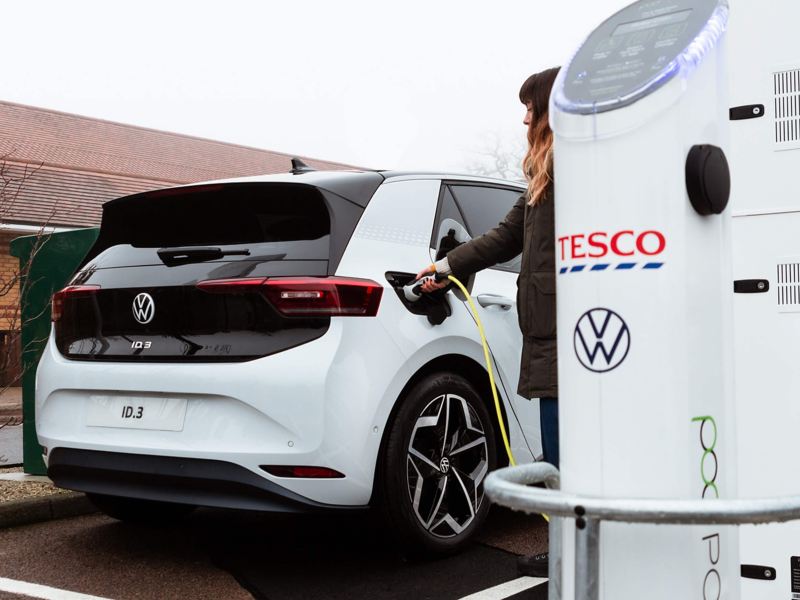 How do I use the chargepoints?
To use the chargepoints you'll need to download the Pod Point app or use their web app.
How much will it cost?
To make charging more accessible, the 7kW fast chargers will be available free of charge. But even if you decide to use the rapid 50kW charger you'll only pay a small fee in line with the going market rate.