Impressive range: the heat pump in the

ID.3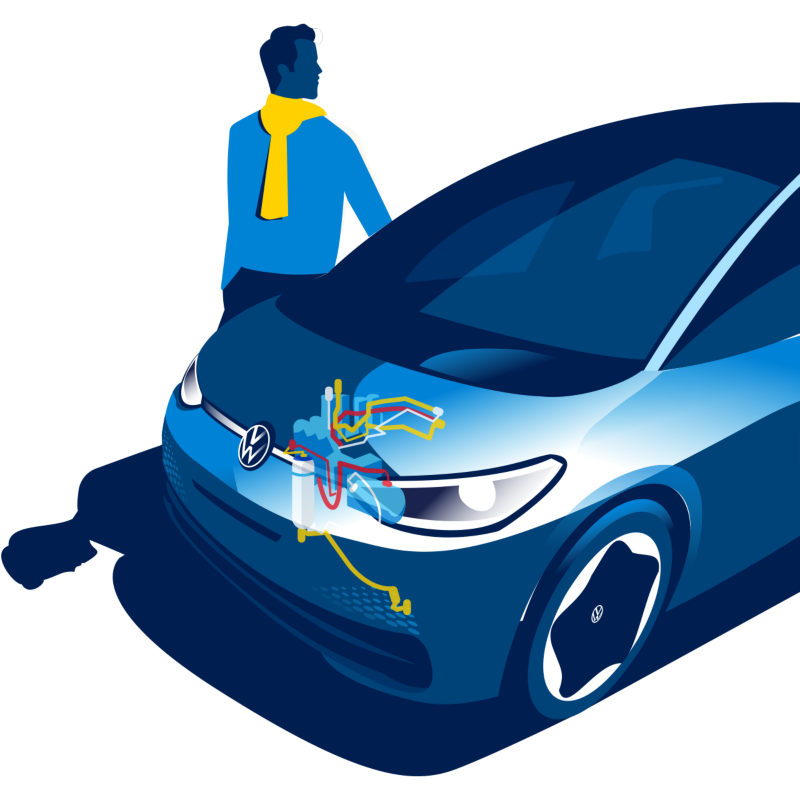 How does a heat pump work?
Compared to a petrol-driven car, the drive components of an electric vehicle do not produce enough waste heat to adequately heat the vehicle interior.

The solution: a highly efficient heat pump system compresses refrigerant under high pressure. The heat produced is used to heat up flowing cold air.

This uses less energy from the battery for the high-voltage heater, beneficially delivering greater range over electric vehicles without heat pump.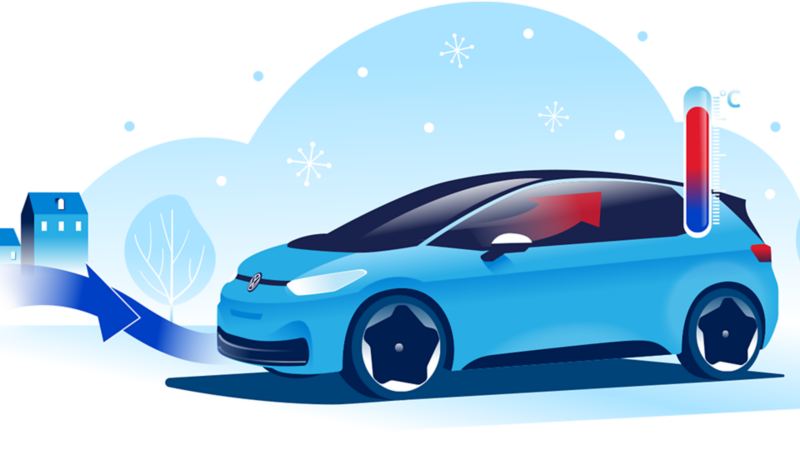 Lower current consumption, higher range
This reduces the load on the battery capacity by approximately 3 to 4 kWh/100 km, increasing the range in winter by up to 30% in temperatures as low as -25°C.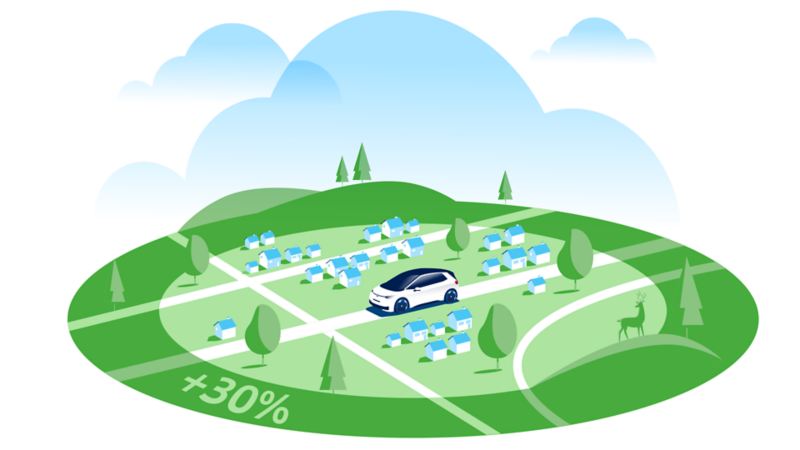 Sustainability takes precedence
Volkswagen is taking responsibility with regard to climate protection in its choice of refrigerant in addition to the CO2-neutral production of the ID.3.

The heat pump in the new ID.3 also provides a number of benefits: the refrigerant used to generate the heated air is climate-neutral.  The world's first heat pump to use the natural and climate-neutral R744 refrigerant is used in this. Thanks to its excellent efficiency, it is the most energy-efficient way to heat an electric vehicle in cold ambient temperatures.