Charge & Range
Where to charge?

The network of chargers has grown so much over the past few years that there are now more charging stations than petrol stations in the UK. Whether you're at home, at the shops, at work or on the motorway, you'll never be far from a place to charge.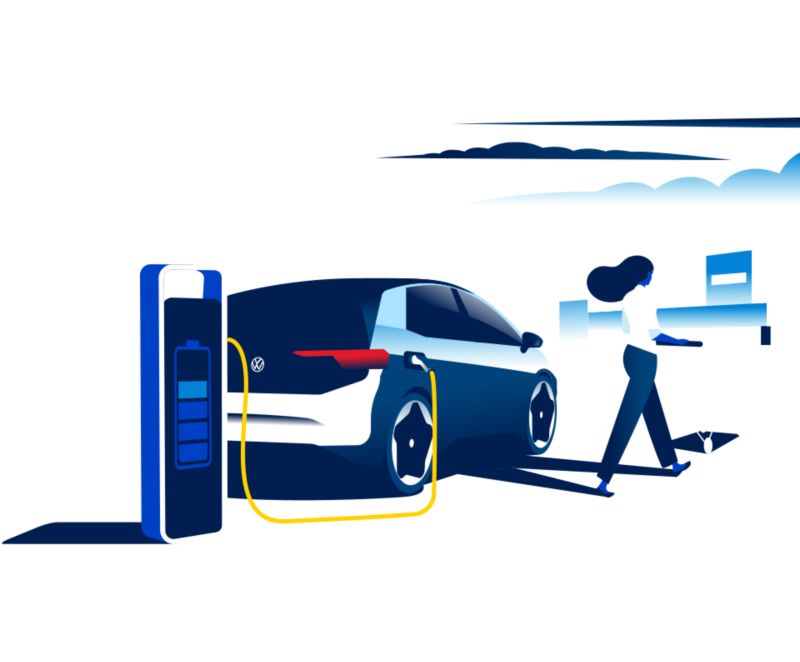 You can charge your car at home using either a domestic socket or wallbox. Your car can be plugged into a domestic socket much like your phone or laptop, and it will start charging as soon as you lock it.
If you have a garage or carport you can install a wallbox to charge your car faster. A wallbox uses power from your domestic supply and will be charged at the normal rate via your energy provider.
Smart home wallbox 

Discover how installing a smart charger at home can keep your battery full and your costs low.
As businesses embrace electric vehicles for their fleets, charging points are becoming a more common feature in the workplace. Charging at work may be better for renters who don't have access to a wallbox at home.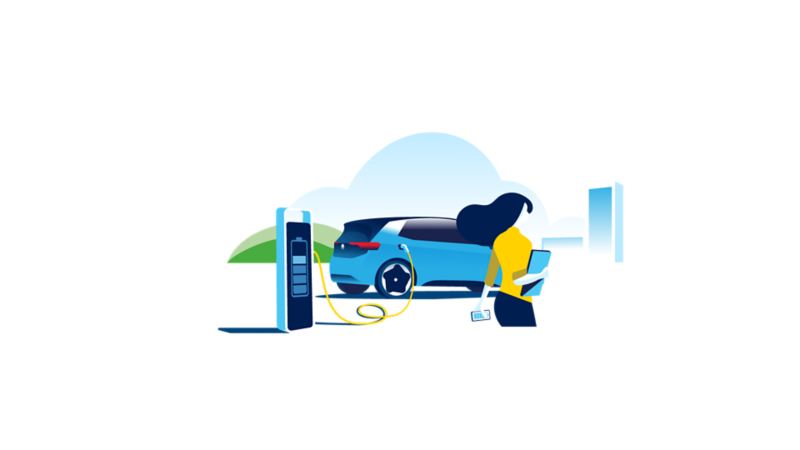 Retailers and shopping centres are adding charging points to their car parks at an ever-expanding rate.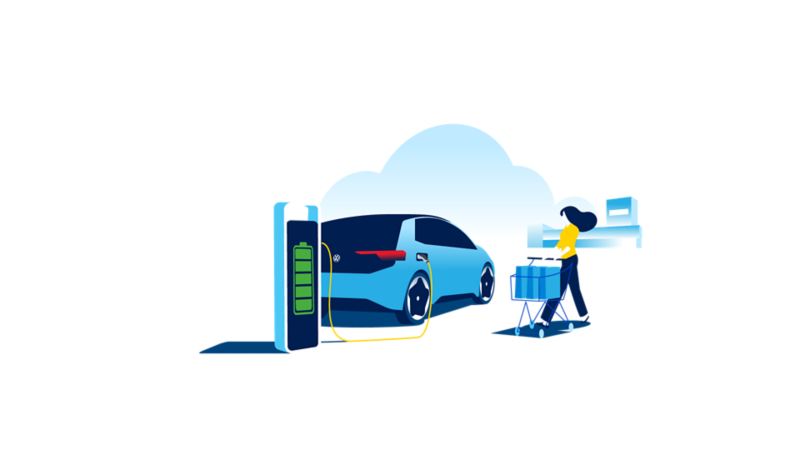 We are working hard with initiatives such as the IONITY joint venture to keep expanding the network of rapid charging stations around the country. As time goes on, and more and more service stations enable you to charge your vehicle, you can travel longer distances with confidence.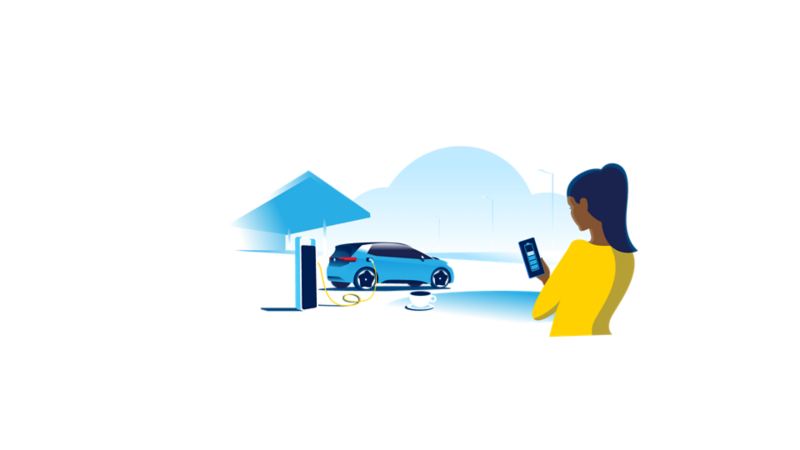 Find a charging station

There are plenty of helpful apps that tell you where to find your nearest charging point.
We Charge -

Volkswagen

's new charging

service
Your perfect companion for every trip.
Are you going on a getaway or planning your next holiday? No problem. We Charge is via Volkswagen's We Connect ID. app your connector to a dense and reliable charging network for a worry free driving experience across Europe. We Charge allows you to plan your trips comfortably along a public charging network Ideally in considering of one of Ionity's new fast chargers that provide fast charging across Europe. At once, simple handling while charging and a transparent payment process always ensure your safe arrival.
We Charge – Find. Charge. Go.
Meeting pressure, distracted by your kids or the never-ending construction site – there are many reasons for losing overview of your charging status. Fortunately, We Charge keeps an eye at all times on your charging options and displays available charging stations HPC charging stations (high-power-charging) from IONITY are highlighted.  Hence, long distance trips are easy to handle – at least from a charging point of view.
We Charge & bp pulse partnership
Since Volkswagen Group announced its partnership with bp in April 2022, the We Charge network has expanded and now provides access to 6,630 bp charge point connectors in the UK.

Find out more
Lithium-ion batteries, of the type used in most electric vehicles (including Volkswagen electric vehicles) have a restricted lifespan. Battery capacity will reduce over time, with use and charging. Reduction in battery capacity will affect the performance of the vehicle, including the range achievable, and may impact resale value. New car performance figures (including battery capacity and range) may be provided for the purposes of comparison between vehicles. You should not rely on new car performance figures (including battery capacity and range), in relation to used vehicles with older batteries, as they will not reflect used vehicle performance in the real world. For further information on battery degradation/preservation please visit: www.volkswagen.co.uk/en/electric-and-hybrid/should-you-go-electric/servicing/battery-maintenance-and-waranty.html