Reinventing mobility is a tall order. But we have a vision that will electrify your everyday. An electric car that makes life easier. A car so intelligent it understands your voice. And so connected that it is closer to you than ever. A blend of forward-thinking technology and almost unlimited freedom that inspires you to discover more.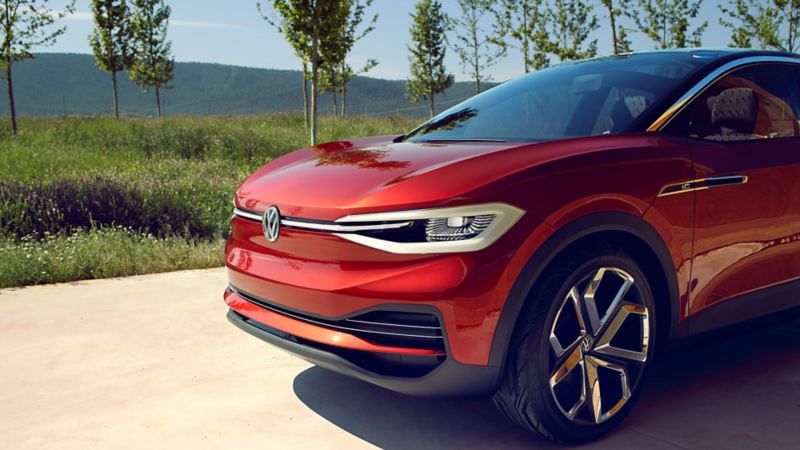 The inspiration behind our electric cars is to create something for everyone. We know that everyone is different, which is why we have designed electric vehicles that can adapt to your needs. The ID. Crozz is the perfect example of what we believe in. This cutting edge crossover combines the strength of an SUV with the elegance of a coupé. Equally at home in the countryside or the city streets, it opens up a world of possibilities...
The ID. Crozz allows you to spend more time on the things that matter most. It's generous range ensures almost no destination is out of reach, so you can venture off on a road-trip and leave any battery worries behind. The spacious interior is designed to make you feel at home and can be configured to fit in anything from a bike to your holiday luggage. Cutting edge technology delivers clean fresh air inside and out. And with the emission-free motor the car is so quiet you can enjoy your journeys in peace, whether they take you up mountain passes or down to the sea. Accessing new places no matter what the terrain is also made simple by the dynamic all-wheel drive. Wherever you go, the ID. Crozz is always ready for adventure.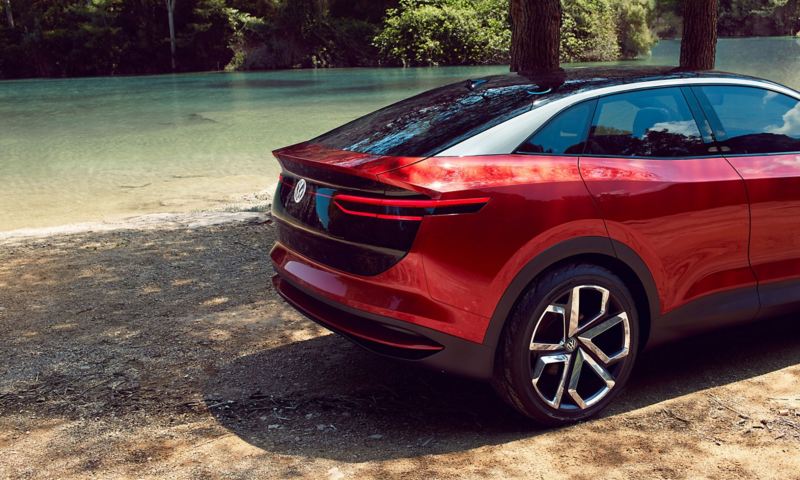 The prototype ID. Crozz is Volkswagen's glimpse into the future of driving. Packed with innovation, this car keeps you gliding across the road in comfort and style. You can even use voice commands to ensure all your needs are met, no matter how small. In the near future, the ID. Crozz will be able to drive autonomously so you can sit back, relax, and enjoy the view. Say hello to total freedom.
Serious space. More space to shine.

The ID. Crozz was carefully designed to give you more freedom and space. Take the B-pillars for example, which have been removed to make it easier to get in and out. The central console and rear seats are easy to adjust too, so you have more room to unwind.
All-wheel drive. Freedom to explore.

When the going gets tough, the ID. Crozz keeps going. All-wheel drive keeps you moving forwards regardless of how tricky the terrain gets. Plus, with the help of ground-breaking battery technology, you'll soon be able to travel up to 500 kilometres on a single charge. Whether you head out on an adventure alone or with others, you can hit the road emissions-free with total confidence.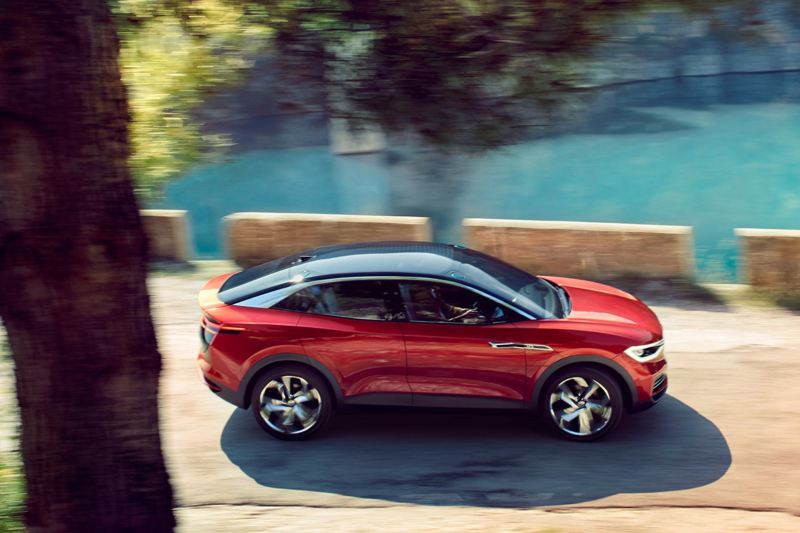 Driving autonomously. More time for you.

Drive or be driven. With the ID. Crozz it's up to you. With one touch of the steering wheel or a vocal command via Bluetooth the ID. Pilot takes control. Once activated, autonomous mode even retracts the steering wheel to give you more space to unwind. It may still be in development, but once it's arrived it's sure to be a hit with you and all your passengers.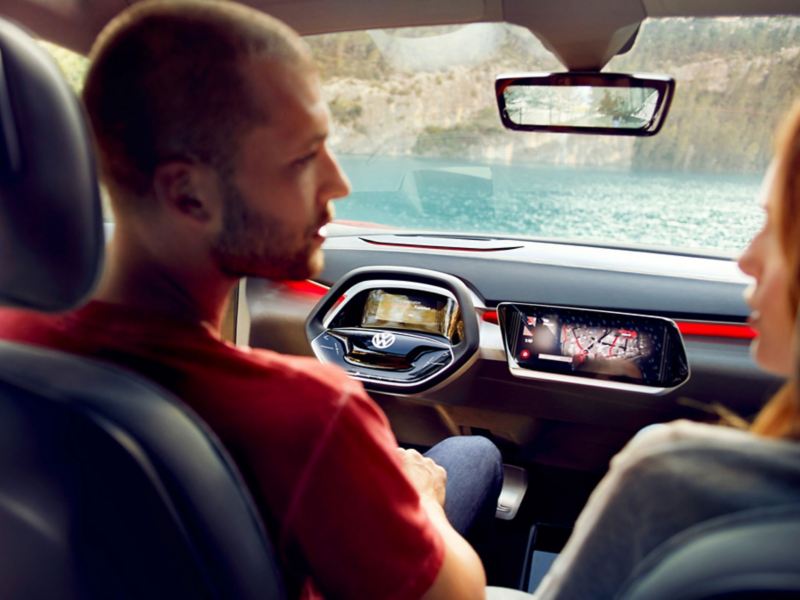 The ID.5 is the first Volkswagen to combine sporty, elegant coupé design with the qualities of the ID. family: it offers a completely new sense of space, intuitive operation, is fully networked - and can be updated and upgraded "over-the-air". The high-quality coupé design clearly stands out from the appearance of conventional vehicles - and is unique in its segment. Discover all-electric driving in an inspiring shape.