Taking over the captain's armband is one of the most daunting things in football. Especially when following in the tyre tracks of Tiny Football Car. The remote-control version of the all-electric ID.4 who delivered the match ball to several games at UEFA Euro 2020. He became an overnight sensation thanks to his adventurous spirit, endearingly cheerful life view, and seamless delivery of his precious cargo. Some even likened his attitude to Herbie, who in his day also helped attract a new audience to Volkswagen. We think that's a flattering comparison given Herbie is one of the most famous Volkswagens of all time.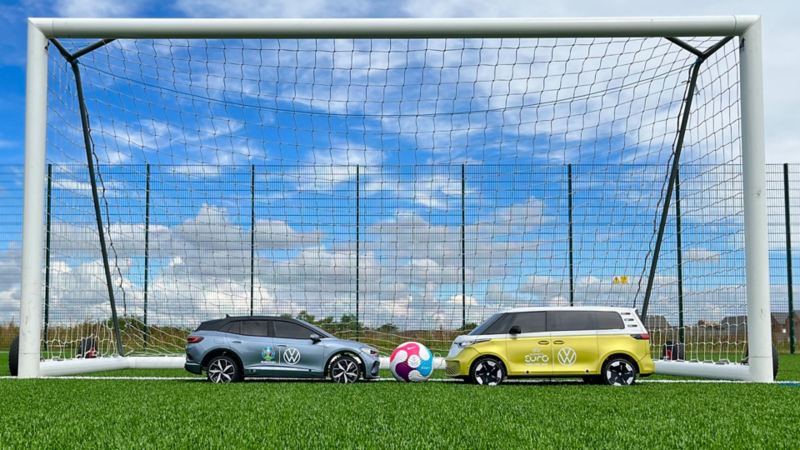 As with Euro 2020, we are also the main automotive sponsor of the UEFA Women's Euros 2022 held here in England. We knew we needed a recruit who would live up to expectations. So, we asked Tiny Football Car's cousin to come over to give us a hand. Say hello to Tiny Buzz, a remote-control miniature version of the all-new ID. Buzz.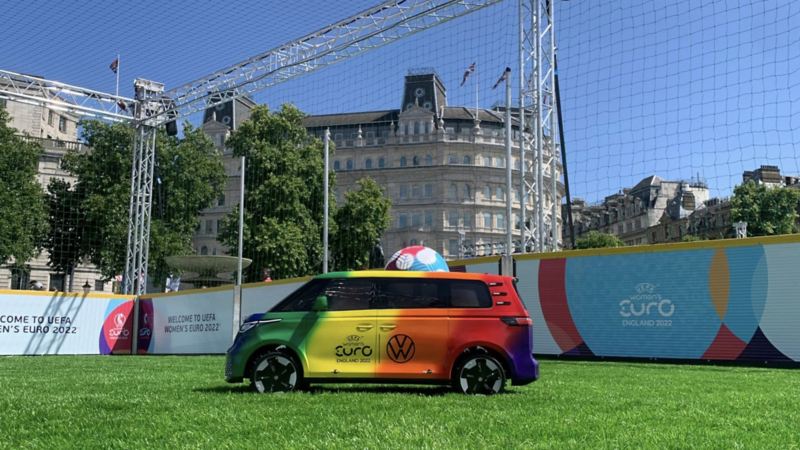 Tiny Buzz will share Tiny Football Car's social media platforms, where she'll post exclusive content and footage from when she drives the match ball from the side-lines to the centre circle. Word to the wise, don't call it women's football around her. To her, it's simply football, and we tend to agree. Football's a beautiful game, whoever's playing it, and we're proud to declare it's football #NotWomensFootball.  
After a few training sessions, Tiny Buzz was ready to take centre stage. As any pro will tell you, the moments before making your debut on the big stage are filled with nerves. But Tiny Buzz shook them off and delivered an assured performance, gliding the ball to the circle with precision. Don't just take our word for it.
Football is a game of stats, and hers were impressive. Tiny Buzz's performance garnered 9,233,869 views on social media in the first two weeks, boosting the joint following of our two miniature heroes to a gigantic half a million on TikTok and 21,000 on Twitter.
Football's also a game of opinions, and she fared well in that department. We'd especially like to thank our friends at Deliveroo, Heineken, TikTok Sports, and Doritos for their positive comments. Match of the Day even gave Tiny Buzz a shout-out, as did the Barclays Women's Super League. Thanks for all the love, everyone - straight back at you!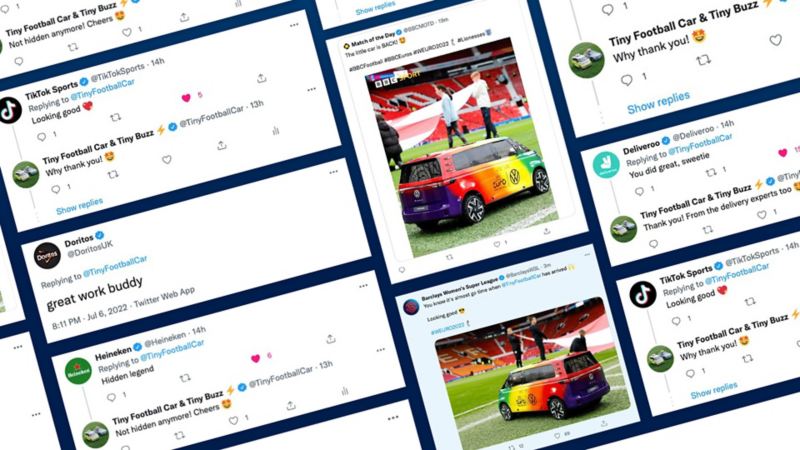 We've also had a huge response from our fans and followers. Some even took the time to create some brilliant pictures of Tiny Buzz. We can't begin to tell you how good that makes us, and Tiny Buzz, feel. What a welcome! Thank you.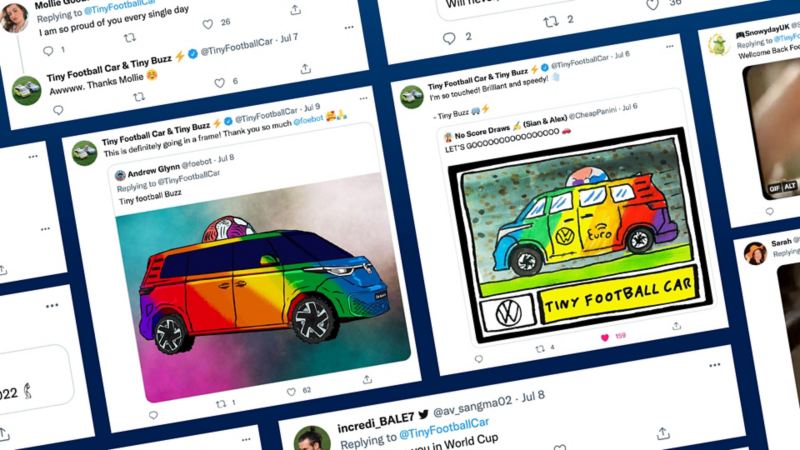 With a van load of fun still in store, things look set to continue to grow throughout the finals, so join us on TikTok and Twitter @tinyfootballcar and see what the buzz is all about.