Volkswagen

Polo

. Big love for a small car.

Aidan describes himself as 'Third Generation Polo.' His father drove the iconic hatchback as did his grandfather. So, it was with great pleasure that we introduced him to the latest 2023 Polo GTI.
Aidan's 20-years-old. He lives in Barrow-in-Furness, Cumbria and to say he's a Volkswagen Polo fan would be a vast understatement. He's had his Polo Mk5 GTI for almost 18 months now, and more recently he purchased a Mk2.
"I'd thought about getting a classic Volkswagen for quite a while," explains Aidan. "I saw a Polo Mk2 at a car show and fell in love with it, so when one came up, I just had to buy it."
The model he bought is a 1994 Mk2 Polo Fox which he describes as, "a coupé with funky seats and some funky lines at the back that's great fun to drive."
For Aidan, owning the Mk2 is like stepping back in time.
"People point and smile when I drive past, and at shows they're like, 'oh, I used to have one of these,' or, 'my Dad had this car.' It's particularly nice when the Polo has been part of someone's family. It's like a reunion," smiles Aidan.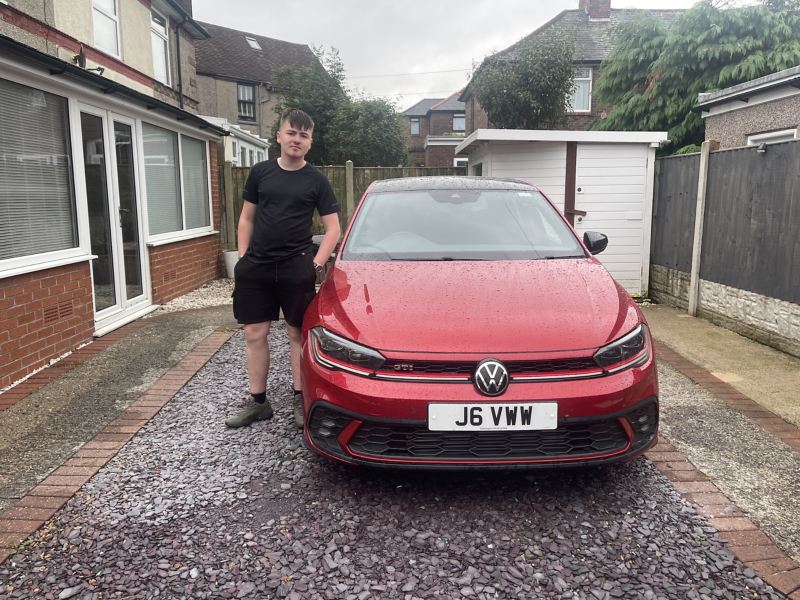 It has such a big heart for such a small car. It's reliable, it's dependable and it's got the kind of features you'd expect on something much larger.

After Aidan had proudly shown us around both of his Polo cars, it was time for us to introduce him to the latest 2023 Polo GTI. We were interested to hear his first impressions.
"It obviously looks incredibly modern, but you can still see key elements of my classic Mk2 in the design. I love that about Volkswagen, they always seem to maintain that Polo look. Each generation is an evolution really. No matter what mark you're driving, people can look at it and say, yep, that's a Polo."
"That said, I do love the new IQ. Lights and the light bar that runs across the front of the latest 2023 Polo GTI. It looks so cool at night. It also has the hexagonal fog lights that you get on the Golf GTI, which ties the two GTIs together nicely."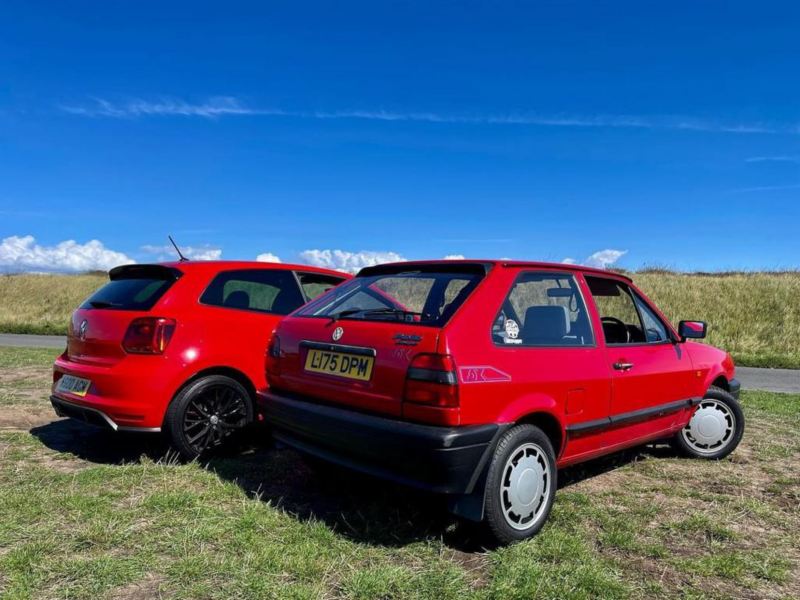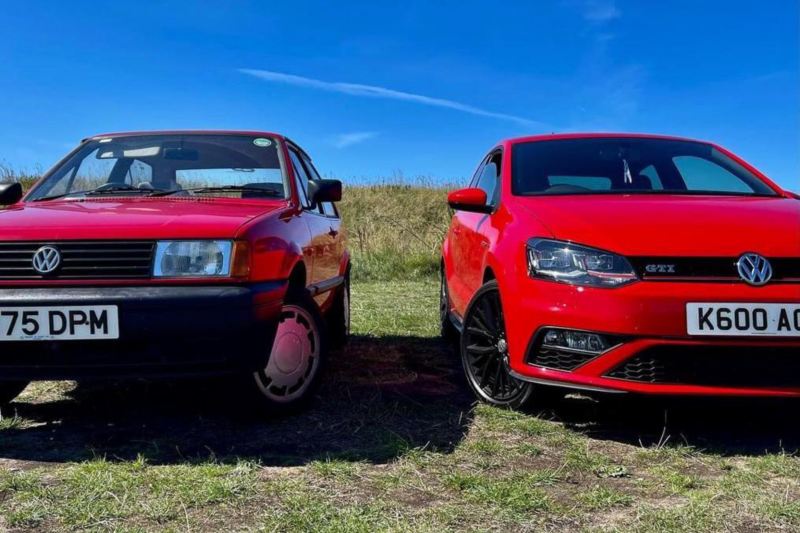 Out on the road, one of the biggest differences for Aidan is the level of tech in the latest 2023 Polo GTI.
"My Mk2 doesn't even have ABS or power steering, so I could really feel how much things have moved on and how the new technology connects you to the road."
So, after a fun day's driving it was time to ask the big question. Would Aidan swap his beloved Mk2 for the latest 2023 Polo GTI.
I'd like to see my Mk2 stay on the road forever to be honest. If it could outlive me that would be fantastic, and I believe it might well do. But, after

driving

the latest 2023

Polo GTI

, I've decided that I'd like to own one of those too. Put it this way, there's always space for two

Polo

cars on my driveway," laughs Aidan. 

Thanks for sharing your story with us, Aidan. It was great to spend time with
you.

Watch the video here
If you have a story about you and your Volkswagen and you'd like to share it, please reach out to us on our social media channels.