Where would you like to start?
Choose from the following next steps or continue scrolling to explore the Polo GTI.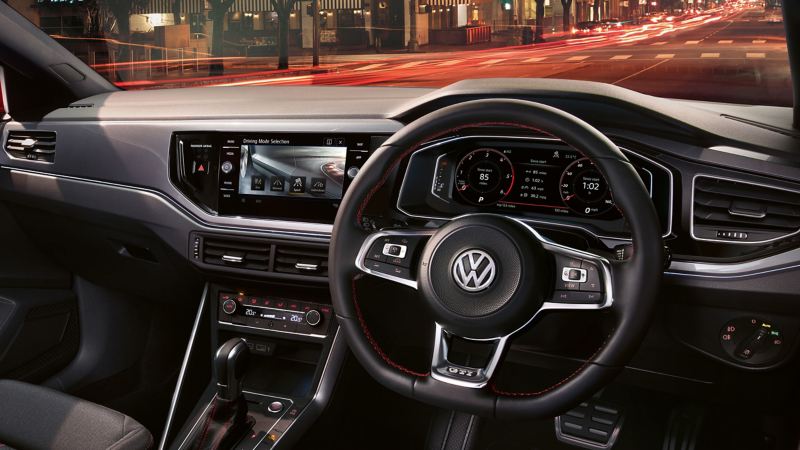 Explore Polo GTI features
Get a closer look at the Polo GTI's technology, features, and connected services.

Build, compare and see prices 
From the paint colour to the size of the engine, use the configurator to build and compare your perfect Polo GTI.

Offers and finance
Browse the latest Polo GTI offers, get quick price estimates and learn about our finance packages.

Next steps
Request a quote, book in for a test drive, or arrange a virtual appointment.
Get to know the Polo GTI's standard features before you choose your preferred trim.
The GTI insignia represents a tradition of modern, state-of-the-art design and advanced technology, so there's always one thing to be sure of with the new Polo GTI – it doesn't just act the part, it looks it too. 
A Volkswagen GTI can be spotted from a mile off thanks to its iconic design and red trim strip, and the Polo GTI is no different. With a honeycomb-shaped grille, red brake caliper, GTI lettering, unique bumpers and spoilers, and dynamic alloys, its features are a thing of sporty splendour that won't go unnoticed.
See the

Polo GTI

for yourself
There's more to GTI than just power. Thanks to the modern technology that assists you when driving, the excitement of driving a Polo GTI has never been greater.
An engine that packs a punch
We compare the engine of the new Polo GTI to that of an athlete at its peak. Quick off the mark with an acceleration of 0-62mph in 6.5 seconds, and its low fuel consumption means it barely breaks into a sweat. With the Polo GTI, you pick a car that delivers on both excitement and efficiency.
Life moves quickly. That's why the Polo GTI has all the technology you need to keep up with a fast-paced modern lifestyle.
Swap your conventional instrument cluster for a Digital cockpit. The high-resolution screen provides you with a whole host of data, such as rev counter, speedometer and mileage recorder. Expect GTI statement features and a completely personalised screen; from driving data to song titles and navigation maps. You can even save multiple profiles depending on who's driving or what type of journey you're taking.
Take a closer look at the

Polo GTI
Click 'Build your own' to configure your Polo GTI. If you'd like to compare the trims, click 'Add to comparison' and see other trims' features at a glance.
The new Polo GTI shows what a car really can achieve, with sporty design highlights and innovative equipment that take performance and driving enjoyment to a whole new level. Ready for your power upgrade? Then buckle up!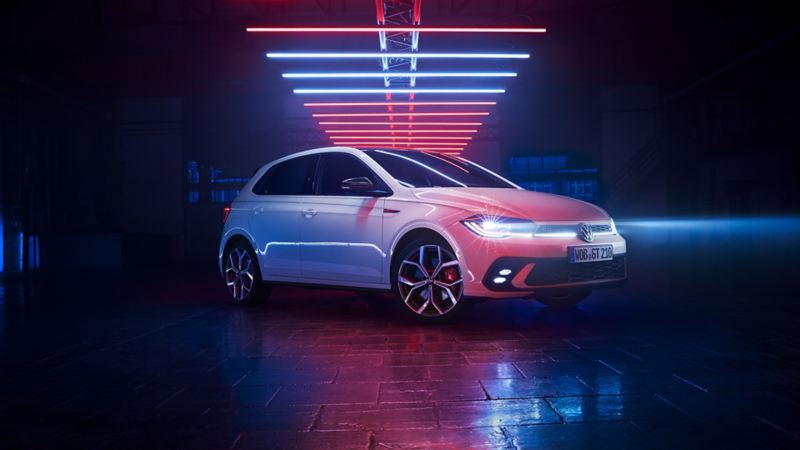 Scroll down to browse our offers and finance options or to jump ahead to:
Next steps
Request a quote, book in for a test drive, or arrange a virtual appointment.
Contact your local retailer
Get in touch with your nearest Volkswagen expert
Browse our latest Polo GTI offers, calculate an estimate in seconds, or learn about our finance packages.
Finance calculator and part

exchange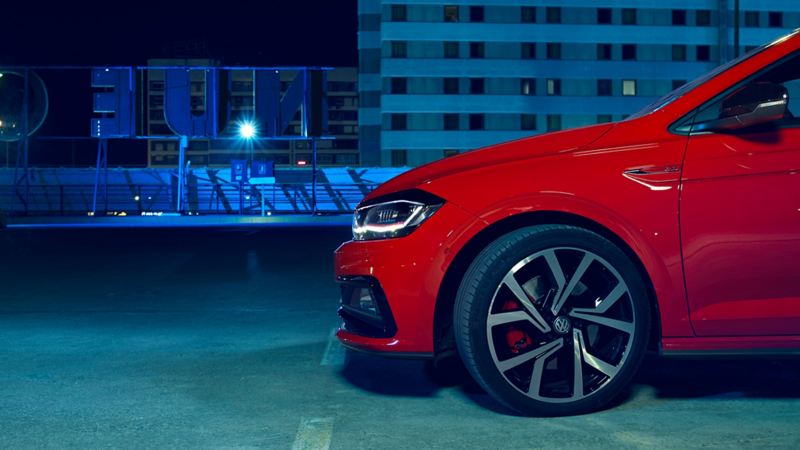 Finance calculator
Create a personalised finance plan based on your budget. We'll then give you an estimate that you can share and discuss with your nearest retailer.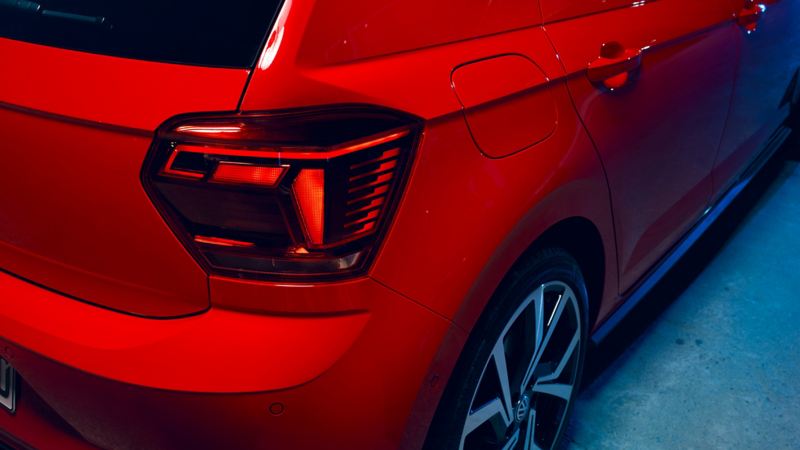 Part Exchange
Provide a few details about your current car and discover how much it could contribute towards the cost of a brand new Polo.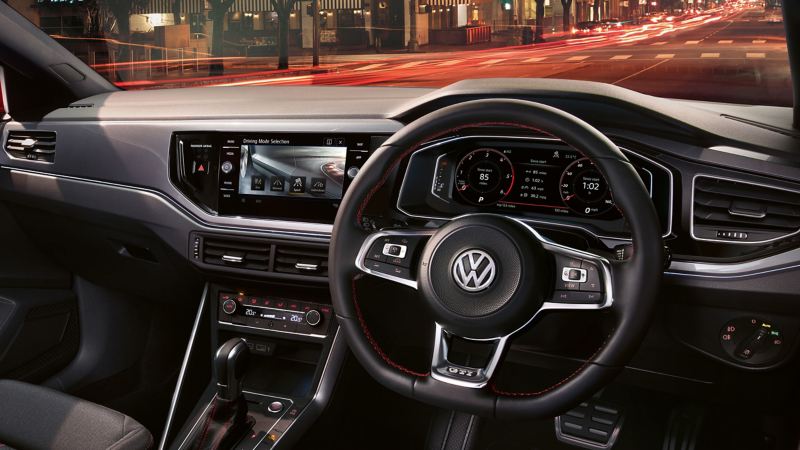 Fleet and company cars
Volkswagen has the one of the widest range of vehicles on the market, so it's simple for you to find the perfect car for your business.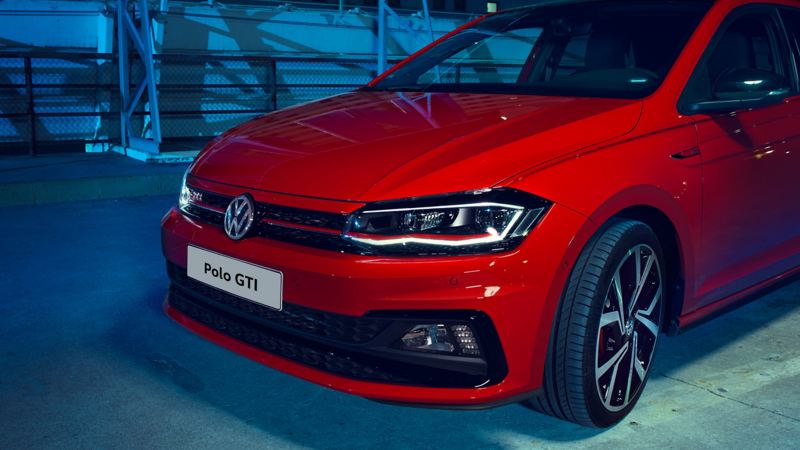 Company car tax calculator
Use our helpful tool to calculate Benefit in Kind and choose the most tax efficient vehicle to suit you. 
Quickly and easily request a quote, book a test drive, or set up a virtual appointment here.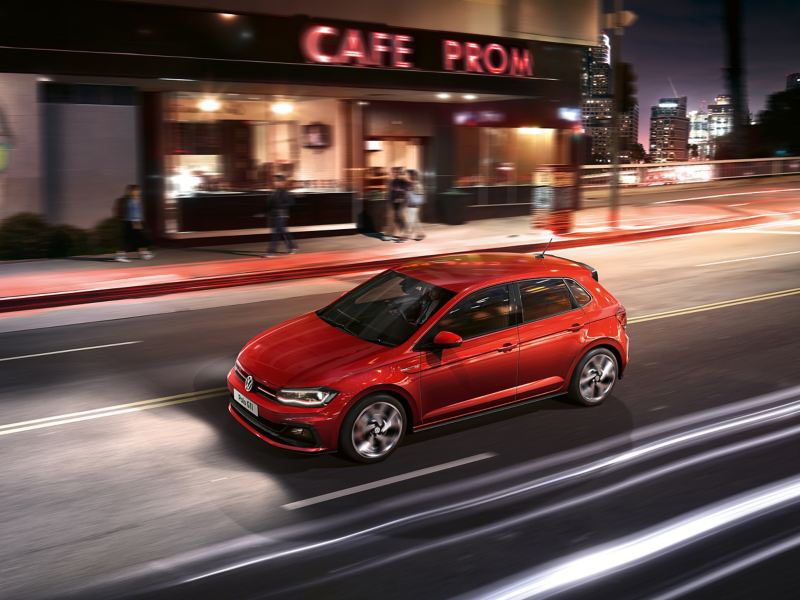 Ready to meet your new Polo GTI?
Whether you'd prefer to book a test drive or have a virtual appointment, your local retailer is here to help you find your perfect Polo GTI from our available stock.