Guaranteeing top performance
The right oil is vital to the smooth operation of your Volkswagen. Read on to discover the different types of oil and which is right for your car.
Our oils go beyond standard approvals and specifications.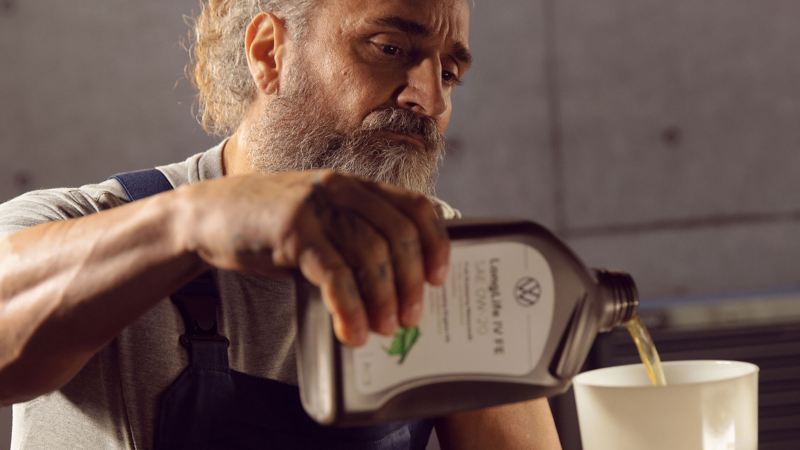 Oil for the trip
We offer 1 litre bottles of oil for you to take on the road, because Volkswagen Genuine Oils aren't available everywhere. Our oil can be safely stored in its container for at least four years. Contact your local retailer to find out more.
Genuine

Volkswagen

Oil Filters

Our

Genuine

Oil Filters prevent dust, metal particles, oil carbon and soot from getting into your engine. This increases the efficiency of your oil and helps protect your engine from wear.
A warning light on your dashboard will tell you when it's time to change your oil. Depending on your service plan, we recommend the following intervals between oil changes:
 

Flexible

service

plan: At least after every 2 years or 30,000km, whichever comes first.


 

Fixed

service

: Every 15,000km, or at least once a year.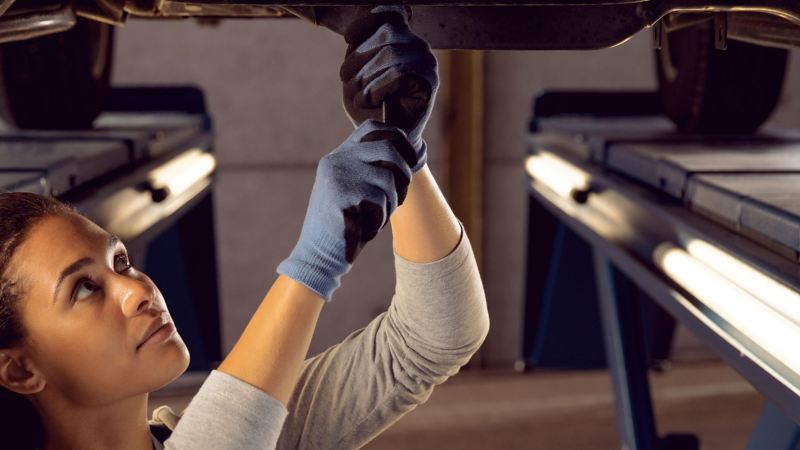 Engine oil

warning

lights
How to measure the oil level
Your oil needs to be at the right level to take proper care of your engine. If there's too little oil, the friction in the engine increases. Too much oil and it can get into the combustion chamber and damage your catalytic converter.
To make sure your oil level is just right:
Go for at least a 10km drive to warm up the car.
Make sure you park your car on a flat surface and switch off the engine. Wait for around two minutes while the oil collects in the oil pan.
Open the bonnet and remove the oil dipstick.
Take a lint-free cloth and clean the dipstick.
Insert the dipstick into the measuring opening. Do this slowly to prevent oil from sloshing around.
Carefully remove the dipstick and read the oil level. If the reading is between the minimum and maximum level, you're good to keep driving. If it's too low, refill the oil. If it's too high contact your local retailer.