Turning electricity into mobility. What might sound simple at first is actually complex. This is why we have created a clear and comprehensible presentation of the battery system in the modular electric drive matrix (MEB). After all, you should know what's in your ID.3.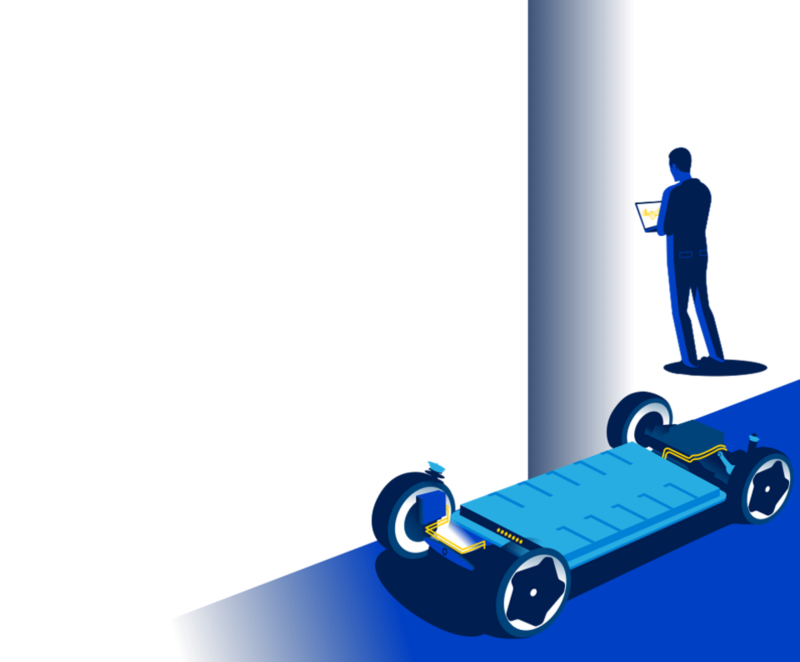 Simply

explained

: the ID. Family battery system

The ID. Family's newly developed modular electric drive matrix (MEB) has been specifically designed for electric vehicles. The heart of the system is a fast-charging battery system consisting of different numbers of battery modules, depending on the desired range. Each of these modules contains 12 lithium-ion battery cells. The cells utilised in the MEB have a "pouch cell" design. They consist of multiple stacked or folded active layers enclosed by a flexible outer film. This makes pouch cells highly flexible in terms of their shape and optimally adaptable to the specific requirements. In addition, their smooth surface also provides high heat dissipation.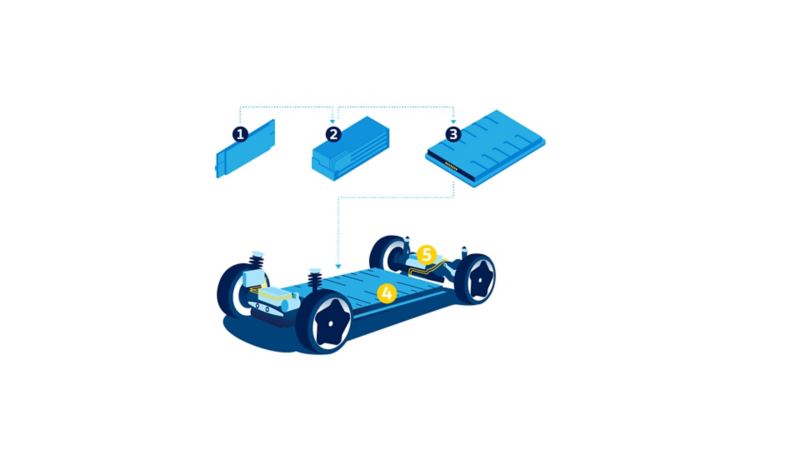 Battery system of the MEB electric platform
1 Battery cells
2 Battery modules
3 Battery system
4 Battery
5 Drive system
Simply electrifying: the lithium-ion battery

A lithium-ion battery cell always consists of four components: anode, cathode, separator and electrolyte. During charging, the lithium ions travel from the cathode to the anode and are stored there. The electrical energy from the power grid is converted into chemical energy. During the discharging process – for example, to power the electric motor – it works the other way round: the lithium ions now travel from the anode back to the cathode and convert the chemical energy back into electrical energy. 
Five main raw materials are needed to produce lithium-ion battery cells: a compound of cobalt, nickel and manganese for the cathode (this structure helps to store the lithium charge carrier), graphite for the anode and, of course lithium, which is contained in the electrolyte.