Everything revolves around you in the fully electric ID.3. This also applies to the interior temperature of your car – thanks to personalised air conditioning, pre-conditioning and the new "Fast Heat-up" function.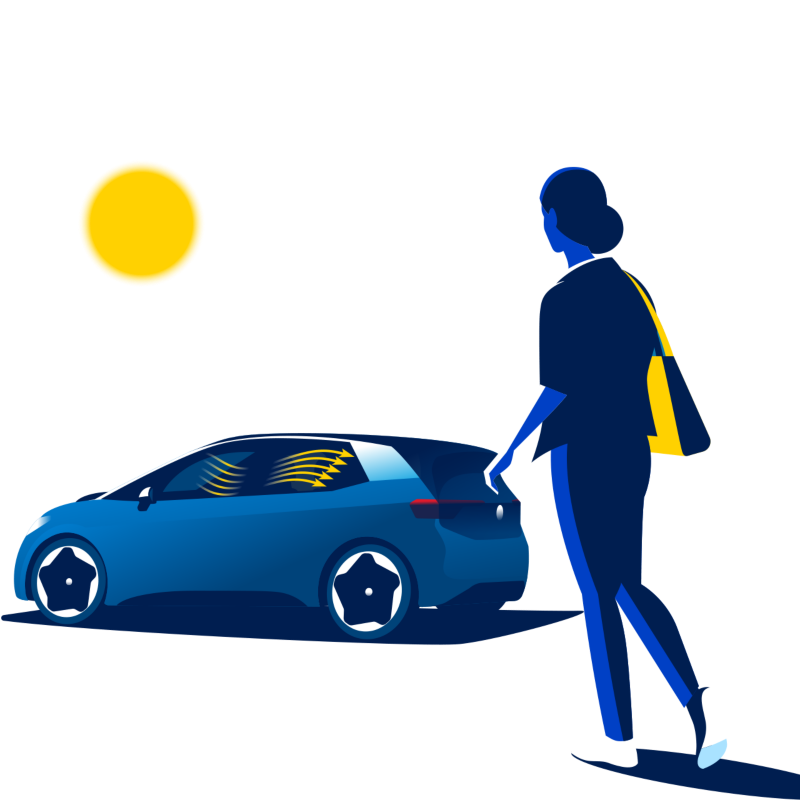 Pre-conditioning of the vehicle interior
Imagine you get into your ID.3 and the interior temperature is just right. Not a problem because you can pre-heat your car in advance using the We Connect app. The process can optionally also start when you unlock the driver's door or get into the car. Upholding the slogan: get in and enjoy the comfort.
Personalised

air conditioning



Do you only want to air condition the driver's area? Or preferably the entire vehicle interior? Both are possible with personalised air conditioning. Now every journey becomes a real treat in the new ID.3 – regardless of where you're sitting.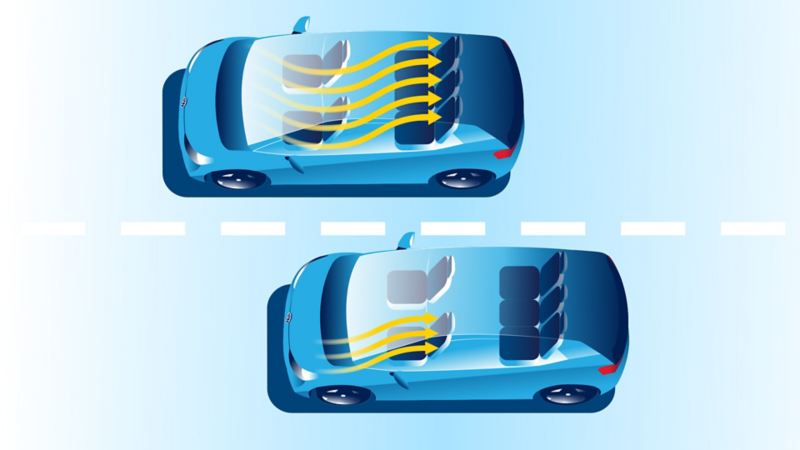 The interior of the ID.3 warms up faster than in any other compact-class electric vehicle with the optional heat pump. This top performance is achieved using the heat pump combined with heating elements in the supply air lines, which work rather like a fan heater.