Used

T‑Roc

Cabriolet

for sale
Used

T‑Roc

Cabriolet

for sale
(2020-Present)
A true original. Volkswagen is proud to present the new T‑Roc Cabriolet, the first crossover convertible SUV.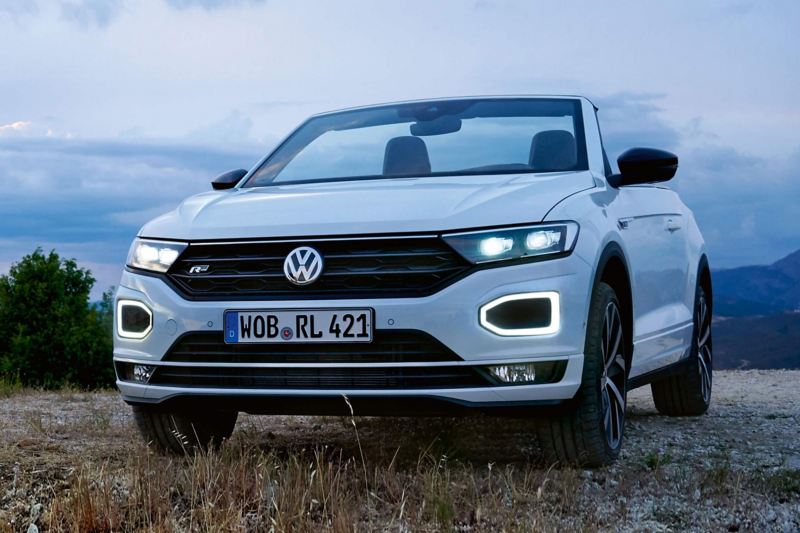 Exterior
A strong look
The new T‑Roc Cabriolet's powerful looks give it real presence on the road. The entire structure of the car, from the side panels to the underbody, has been strengthened to give you a solid, dependable drive whether the roof is up or down. LED daytime running lights and LED tail lights come as standard.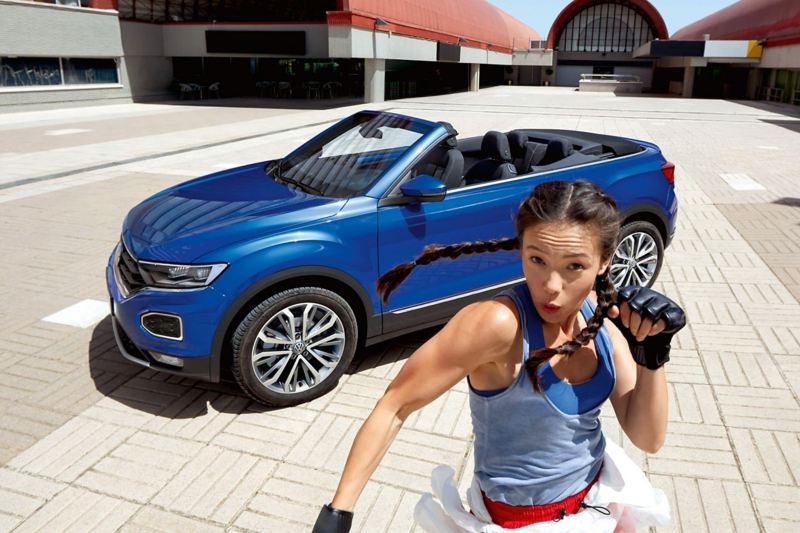 Soft top
Raise the roof
Feel the wind in your hair at the touch of a button. The new T‑Roc Cabriolet's roof fully opens in just nine seconds, making it one of the fastest available. And if the heavens open don't worry, it only takes eleven seconds to get the roof back over your head.
Used

T‑Roc

Cabriolet

Models

The new T‑Roc Cabriolet perfectly blends the practicality of an SUV with the exhilarating drive of a convertible.
Used Design
The eye catching T‑Roc Cabriolet Design, embodies a focus on design and personalisation to allow you to express your personality.



Used R-Line
The R-Line offers more sporty styling with 19" 'Suzuka' alloy wheels, 'Carbon Flag' sports seats and lights, sports-tuned running gear and the progressive steering