At Volkswagen, 'R' means the perfect blend of performance and comfort. You'll find the same applies to our collection of R branded clothing, luggage and accessories.
Practical and great in the looks department.
Get a head start

This black baseball cap with an embroidered R catches the eye and features high-quality material. A must-have for every fan of the Volkswagen R Family.
Our jackets not only look the part but also help keep you warm in the colder months.
The R-Collection softshell jacket

Engineered to protect you against the elements. This black-blue softshell jacket features a white VW logo and embroidered R branding. These functional yet stylish sport jackets are perfect for milder weather. Feature a VW logo and white embroidered R branding.
Women's sizes XS–XXL Men's sizes S–XXXL.
Celebrate one of electric driving's most impressive achievements.
Pikes Peak Edition clothing
This black and yellow hoodie celebrates the world record set by our all-electric ID.R during the legendary Pikes Peak Hill Climb. Features a VW logo, large R branding and "Pikes Peak Hill Climb" lettering.
Take a look at our stylish polo shirt.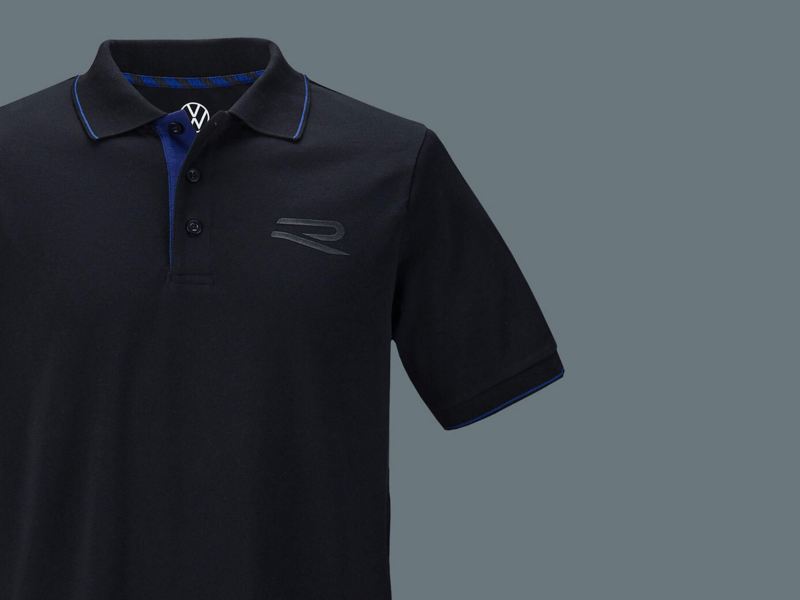 The R Collection
Polo
A versatile, crisp and stylish polo shirt, featuring subtle black R branding, a white VW logo and blue detailing.
Our R-Collection of accessories is a great way to boost your look.