(2017 -2020)
On short journeys, or when driving in urban areas, a purely electric powertrain is the ideal mobility solution.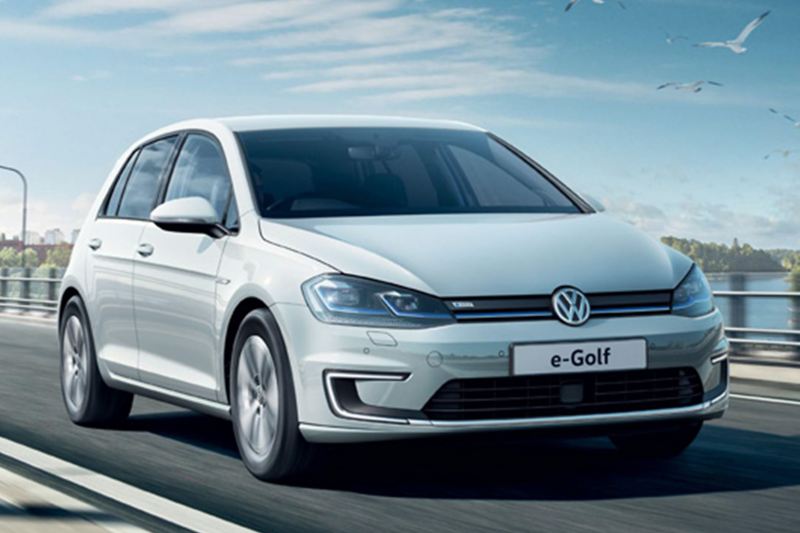 Exterior
Design
It's plain to see that you're driving a very special Golf. The e-design with its LED light shape, blue design elements and aerodynamic optimisations give the electric vehicle its unique flair.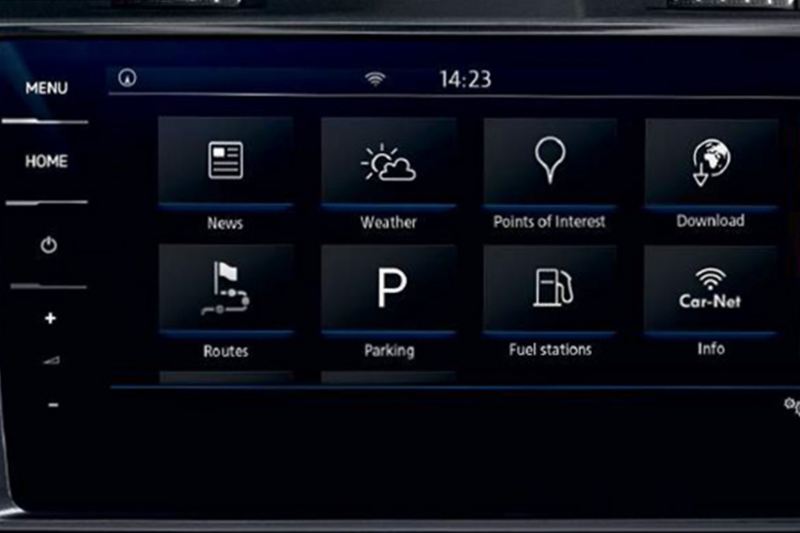 Interior
Infotainment
Whether you need to make a call while driving, require current traffic information, want to reach your destination using the navigation system or simply want to listen to your own music – your e‑Golf offers various possibilities for using modern technology easily and in an uncomplicated way thanks to Discover Navigation Pro.
Lithium-ion batteries, of the type used in most electric vehicles (including Volkswagen electric vehicles) have a restricted lifespan. Battery capacity will reduce over time, with use and charging. Reduction in battery capacity will affect the performance of the vehicle, including the range achievable, and may impact resale value. New car performance figures (including battery capacity and range) may be provided for the purposes of comparison between vehicles. You should not rely on new car performance figures (including battery capacity and range), in relation to used vehicles with older batteries, as they will not reflect used vehicle performance in the real world.