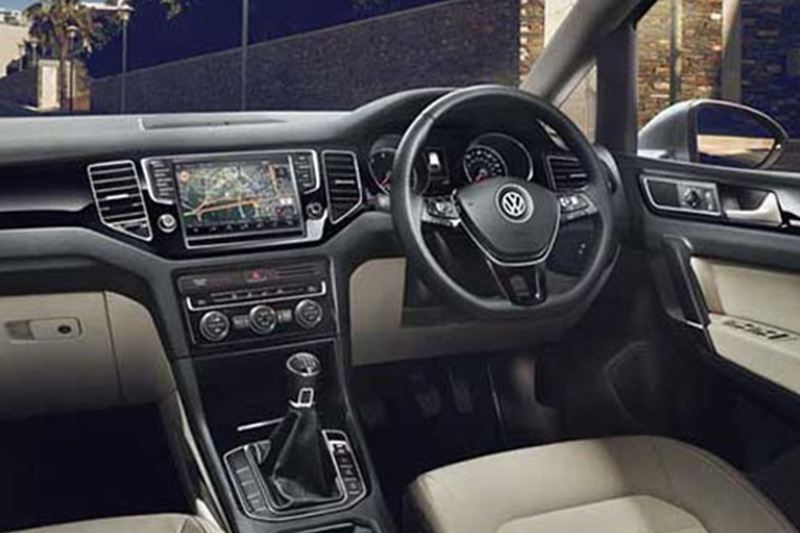 Infotainment
Discover Navigation
The Discover Navigation system (standard on GT) combines excellent navigation features with in-car media entertainment – all controlled from its easy-to-use 6.5" touchscreen colour displays.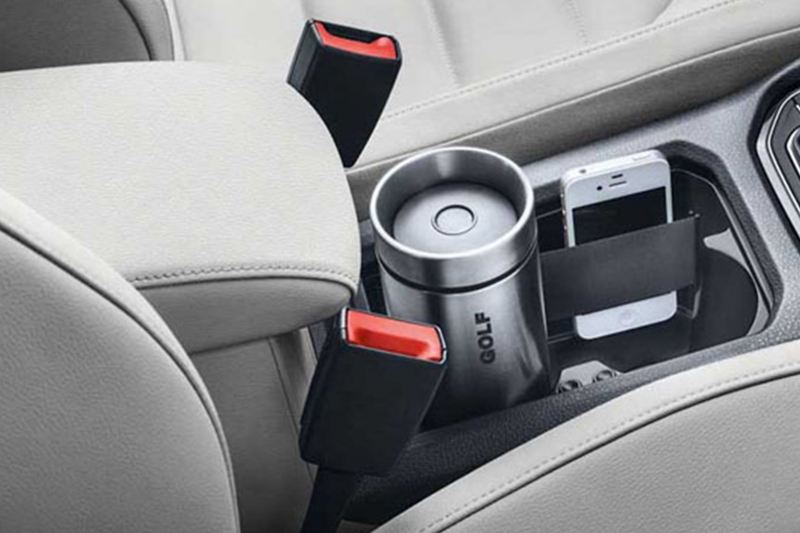 Safety
Pre-Crash
The system identifies the possibility of an accident and in doing so automatically closes the windows and sunroof. It also adds tension to the front seat belt.
Effortlessly adaptable, the Golf SV takes things in its stride, whatever you throw at it.
Used Golf SV S
The entry level S model offers an impressive level of standard equipment

Used Golf SV SE BlueMotion
Luxury, style and comfort go hand in hand in the Golf SV SE
Used Golf SV SE
The comfort and convenience of the SE but now with a BlueMotion engine - so its more economical to run.

Used Golf SV GT
There's nothing more important than sitting comfortably, especially when you're driving. Which is why the top-of-the-range Golf SV GT is equipped with front sports seats.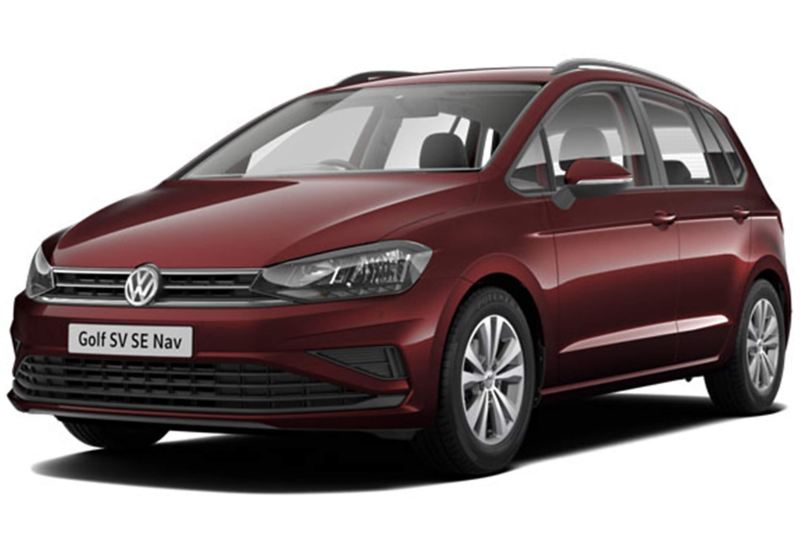 New
Golf

SV

Get in and feel at home

The Golf you have come to know and love - but now bigger and more versatile than ever before. With a dynamic silhouette and elegantly elongated bonnet, the Golf SV shows off its sporty side.