Autonomous

driving

: levels and legal regulations

The Autonomous Driving Act (Level 4) has been in force in Germany since 28 July 2021. What does the law mean for the further development of Level 4 autonomous driving? (Image: Adobe Stock)
The Autonomous Driving Act (Level 4) has been in force in Germany since 28 July 2021. What does the law mean for the further development of Level 4 autonomous driving? (Image: Adobe Stock)
Find out more about self-

driving

cars here:

The essential legal framework has been put in place to allow autonomous motor vehicles to be driven in specific areas.

There are several levels of automated

driving

. Some have been part of everyday life for some time, while others are (still) pie-in-the-sky.

New

Volkswagen

models are to be technically equipped for autonomous

driving

(Level 4).
Germany is set to play a leading role with electric cars as well as with autonomous vehicles: the Federal Government wishes to promote research and development in this field in order to make the mobility of the future safer, more environmentally-conscious, and more user-centred. Regulations on automated driving came into force in Germany in 2017, and the Act on autonomous driving followed in the summer of 2021.
This provides the essential legal framework for vehicles with autonomous driving functionality (Level 4) to be driven in certain areas. Possible scenarios include shuttle services from A to B, bus traffic along a specified route, or the transportation of goods for the first or last mile.
What does autonomous 

driving

mean?

The international Society of Automotive Engineers, abbreviated to SAE International, has defined several levels for automated driving. They range from Level 0 – when the car has no automation at all – to Level 5. At this stage, the vehicle is fully autonomous. However, the levels were defined back in 2014. The levels at a glance: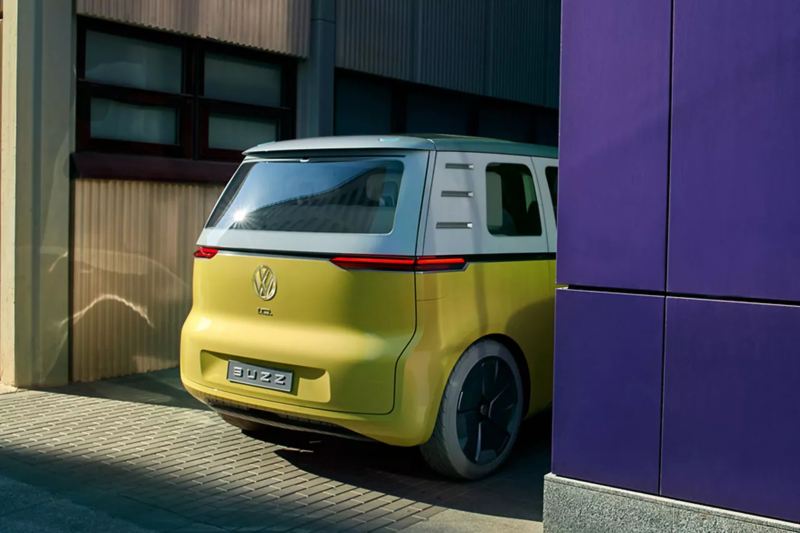 Developments at

Volkswagen



The Volkswagen Group first presented the SEDRIC – short for 'Self-Driving Car' – concept study in 2017. At the beginning of 2019, the first converted e-Golfs drove through Hamburg along a defined test route and provided valuable data for further development.
And now things are in full swing: an autonomous variant of the ID. Buzz is set to be the first Volkswagen Group vehicle with fully automated driving capability (Level 4) to go into series production. Tests with the first prototypes are currently underway on a test site near Munich Airport. In 2025, the ride-sharing provider MOIA, a Volkswagen Group company, is to become the first user of the ID. Buzz AD and therefore offer autonomous ride-pooling services. The new electric saloon car, currently in development under the working title 'Project Trinity', with a planned launch in 2026, is to be technologically capable of Level 4 motorway driving.