Building New Cell Factories in Europe

Battery cells play a key role in electric mobility. To meet the growing demand for batteries, the Volkswagen Group is planning six battery cell factories in Europe, supported by various Group brands and partly in collaboration with suppliers. (Image: Adobe Stock)
Battery cells play a key role in electric mobility. To meet the growing demand for batteries, the Volkswagen Group is planning six battery cell factories in Europe, supported by various Group brands and partly in collaboration with suppliers. (Image: Adobe Stock)
Find out more about battery cell factories here:

Volkswagen

's first two factories for battery cell production are already under construction in Sweden and Germany.

This will lead to production costs falling and the performance of batteries increasing.

Volkswagen

has its own Centre of Excellence to advance the further

development

of battery cells.

A recycling pilot plant was set up in early 2021.
The construction of the battery cell factories is part of Volkswagen's comprehensive technology roadmap for the battery and charging sectors. By 2030, six so-called gigafactories, with a total capacity of 240 gigawatt-hours, are to be created in Europe – almost twice the capacity required worldwide for the production of electric cars and hybrid vehicles in 2020. This will help to reduce production costs while, at the same time, increasing the range and performance of the batteries. Electric mobility will therefore finally become affordable and the main drive technology.
Battery cells for the premium segment

Volkswagen is constructing the first factory in collaboration with Northvolt in Skellefteå, Sweden. 'Northvolt Ett', as the site is called, will produce batteries for the premium segment. The production of battery cells will start in 2023 and capacity will gradually be expanded to up to 40 gigawatt-hours a year.
Cost benefits of unit cells

The second battery cell factory opened in Salzgitter in September 2021. Pilot production had already started in the battery cell laboratories in Volkswagen's 'Battery Cell Centre of Excellence' in autumn 2019. The Centre of Excellence is responsible for the development, procurement and quality assurance of battery cells within the Group. Volkswagen is investing €70 million in the research facility in Salzgitter, in whose laboratories 250 experts will develop, analyse and test battery cells in future.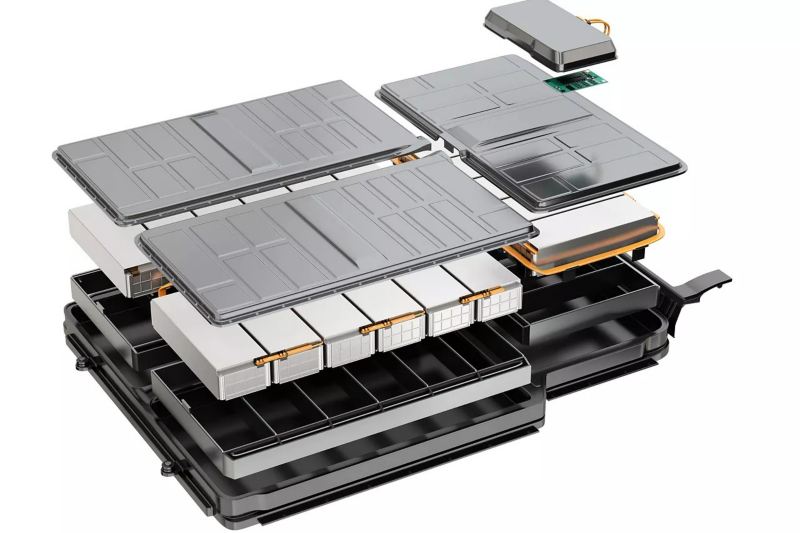 Development for the future

However, Volkswagen is not just at the forefront of battery cell production. It is also helping to develop the technologies that it hopes will be the successors of today's lithium-ion batteries. The Group has a share in the American start-up QuantumScape, among others, which is a pioneer in the field of solid-state batteries. A solid-state battery contains a solid electrolyte rather than a liquid one, and hopes are that it will enable significantly longer ranges to be achieved.
Experience

electric

mobility yourself

But, regardless of where the battery of an ID. model is produced: all Volkswagen electric cars are fun to drive and ideal for everyday use. See for yourself and arrange a test drive in one of our current models! Would you like to be among the first to hear all about our ID. family? Sign up to our newsletter. And visit our Online Configurator to build your perfect electric Volkswagen.