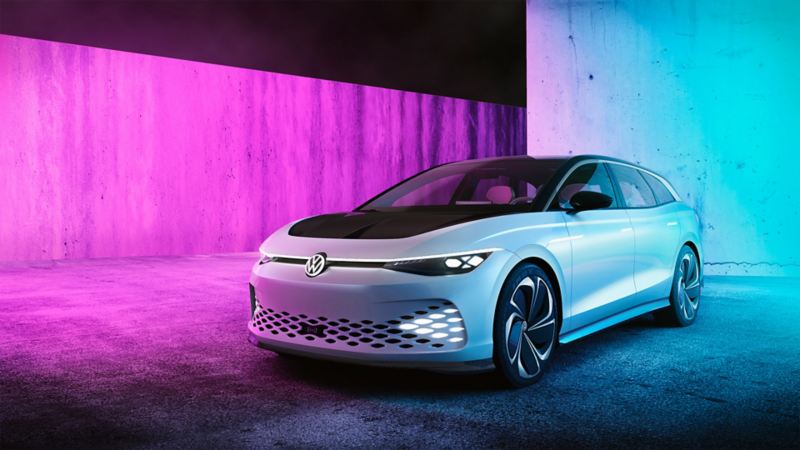 ID. SPACE VIZZION
The new dimension in

electric

mobility
With perfected aerodynamics and cutting-edge electric drive technology the  ID. SPACE VIZZION  creates plenty of space for comfort and uncompromised performance. A vision of a new vehicle class that can set new standards in every possible way.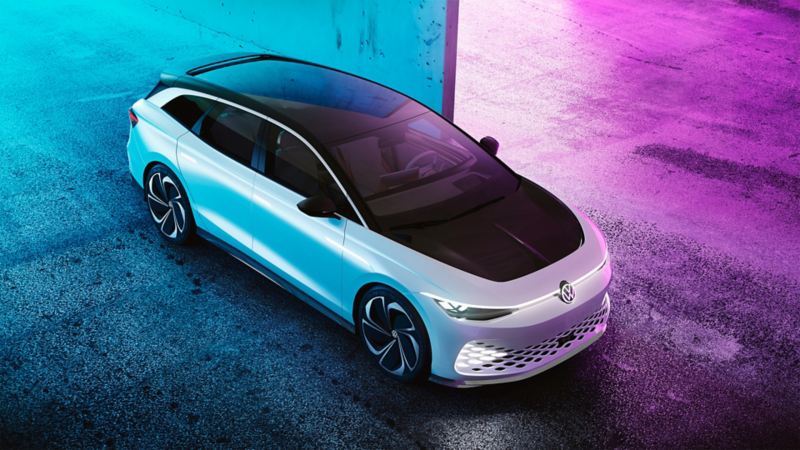 Pure aerodynamics, pure performance
Every aspect of its expressive silhouette has been designed with the electrifying performance of the ID. SPACE VIZZION in mind. Its aerodynamic shape is particularly impressive, enabling a drag coefficient of 0.24 and a range of up to 590 kilometres (WLTP). The specially designed flow openings in the striking vehicle front direct the airflow to the rear and simultaneously refine the saloon's progressive design.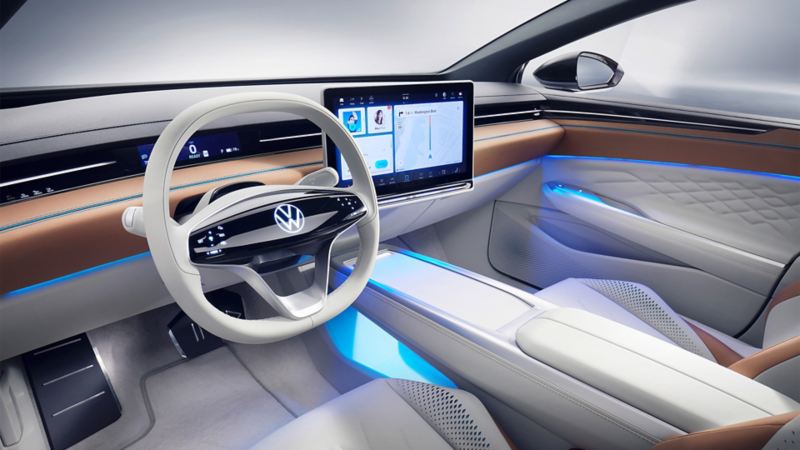 Forward-looking digital cockpit
In the ID. SPACE VIZZION the classic cockpit has been set aside for the first time in favour of a ground-breaking AR head-up display. With an additional mini display for basic information, it projects important information directly into the driver's field of vision – thus providing you with an all-round intuitive user experience. This is complemented by the interactive ID. Light between the A-pillars, which communicates with the driver in traffic. What's more, adjustments to the infotainment and vehicle settings can be made on an optically free-floating touchscreen with a 39.6 cm (15.6 inch) screen diagonal.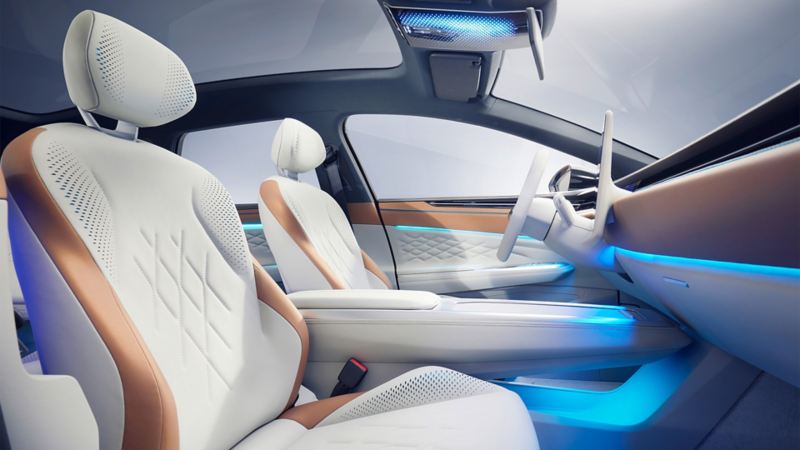 Endless space
As its name suggests, the ID. SPACE VIZZION offers spaciousness that crosses classes. Thanks to the space-saving electric drive, the generous vehicle interior welcomes you with the lounge character of a premium class saloon. The high-quality interior is also consistent in its emphasis on innovation and sustainability. The materials used are manufactured from sustainable raw materials that originate, for example, from apple juice production. In this way the ID. SPACE VIZZION demonstrates its innovative spirit in every detail – and creates intrigue about its future in series production.