1
Our electric cars are driven by technology. Take a closer look at the amazing innovations our electric cars showcase.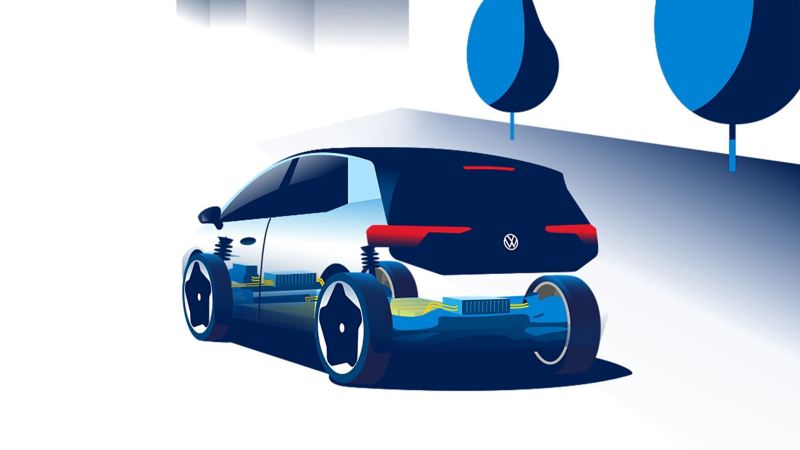 Brake energy recuperation
Charge while you drive. Our electric cars can harness the energy released from braking, convert it, and send it to the battery to give it more charge.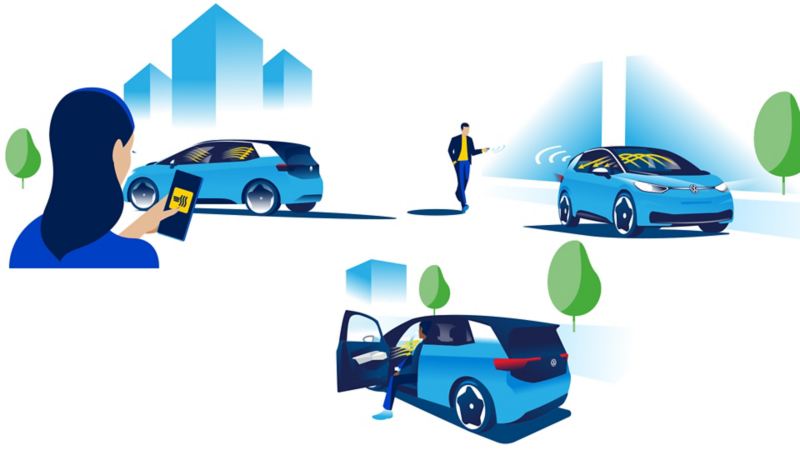 Smart climate control
The ID. range features smart climate control that allows you to personalise your air conditioning. It even features 'preconditioning' so your car is the perfect temperature from the moment you step inside.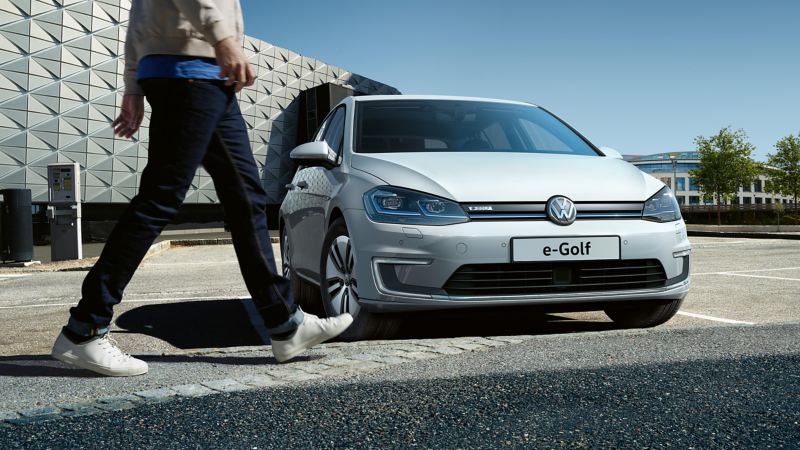 Driving

modes

Drive it your way. All of our electric and hybrid models come with distinct driving modes that allow you to easily change the settings to suit all sorts of weather and road conditions.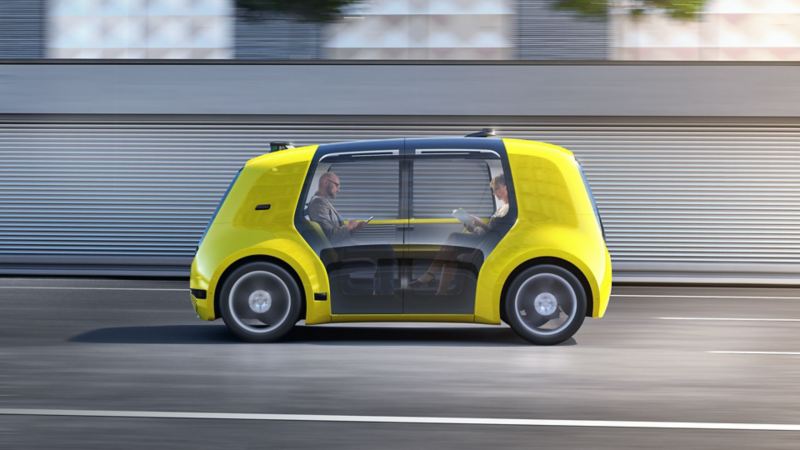 Autonomous
driving
Still at concept stage, ID. Pilot will add to the suite of Driver Assist systems by allowing your Volkswagen to drive itself.
The future of electric travel
In certain situations, electric cars literally drive themselves. Read up on how it works and when it can be used.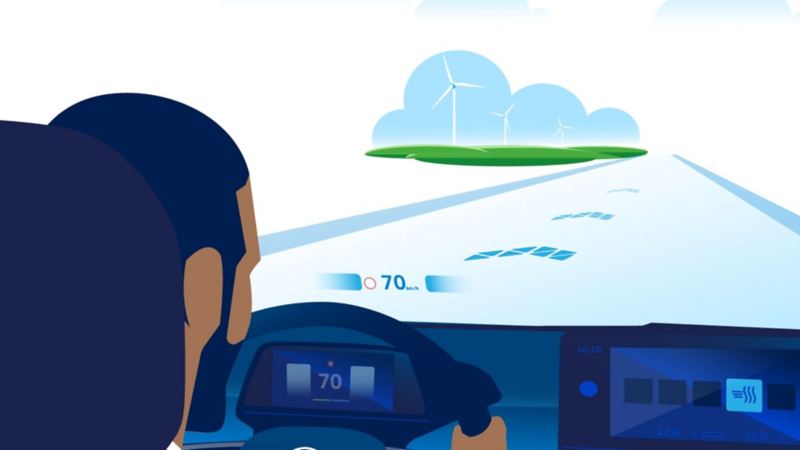 Augmented

reality

head-up display

The augmented reality head-up display projects key driving information within your line of vision. Thanks to this innovative technology, your speed, current speed limits, and even your route can all be projected.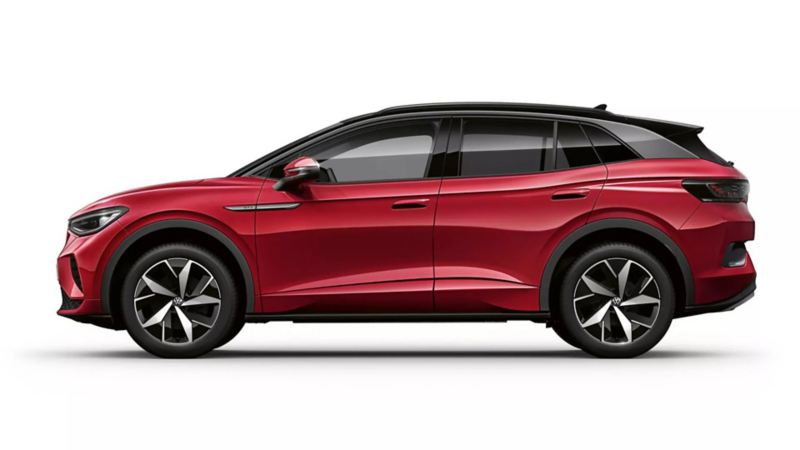 Drive
technology

in

electric

cars.

Understand how an electric motor works and compares to a combustion engine; and what could make them even more powerful in the future.
Lithium-ion batteries, of the type used in most electric vehicles (including Volkswagen electric vehicles) have a restricted lifespan. Battery capacity will reduce over time, with use and charging. Reduction in battery capacity will affect the performance of the vehicle, including the range achievable, and may impact resale value. New car performance figures (including battery capacity and range) may be provided for the purposes of comparison between vehicles. You should not rely on new car performance figures (including battery capacity and range), in relation to used vehicles with older batteries, as they will not reflect used vehicle performance in the real world. For further information on battery degradation/preservation please visit: www.volkswagen.co.uk/en/electric-and-hybrid/should-you-go-electric/servicing/battery-maintenance-and-waranty.html