Charging & Range
How to pay for

electric

car charging

An electric vehicle gives you several options to easily and conveniently make payments: via app, charge card or credit card. Soon, your authentication data will be stored in your car. You will only have to connect it to a charging station. Payment is made automatically. And the best part: There are public charging stations, for example in the parking lots of supermarkets. Sometimes you can even charge up for free.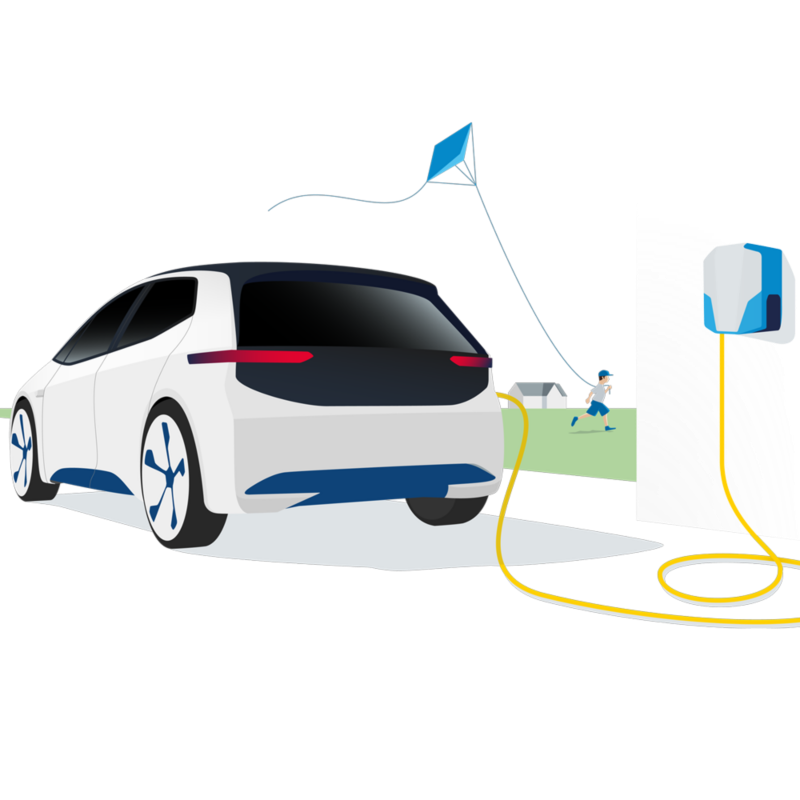 Socket and Wallbox
If you charge your electric car at home using a socket or Wallbox, you will pay for the battery charge on your next electricity bill. Simple!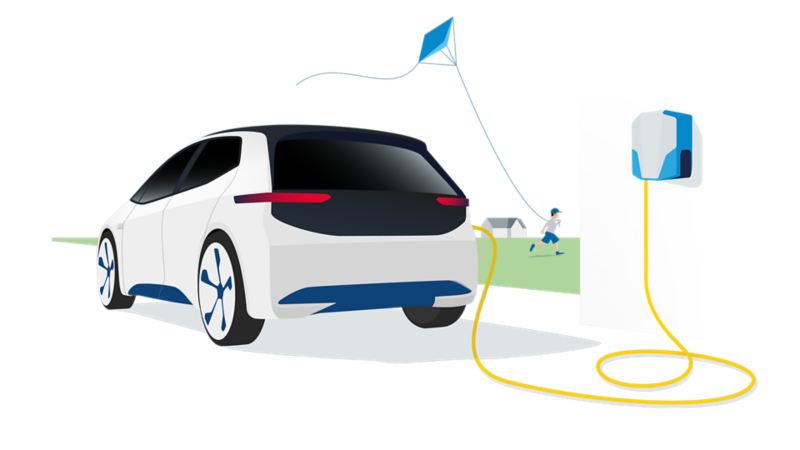 Octopus Energy
We are partnering with Octopus Energy so you can enjoy affordable, zero-emission charging at home.
Public charging points

It is also very easy to pay when you use paid-for public charging points in the city or on the motorway: as the driver of an electric car, you choose a provider, who will bill you for the power you use for charging. The provider is referred to as the mobility service provider (MSP) and will offer you a billing tariff that meets your needs perfectly – just like your mobile phone tariff. Likewise, you can tailor the individual options to your own requirements and consumption for your car too. If your chosen MSP has not linked up with a particular charging point, you can still use the point with ad hoc charging and pay the charge point operator (CPO) directly, using a debit or credit card for example.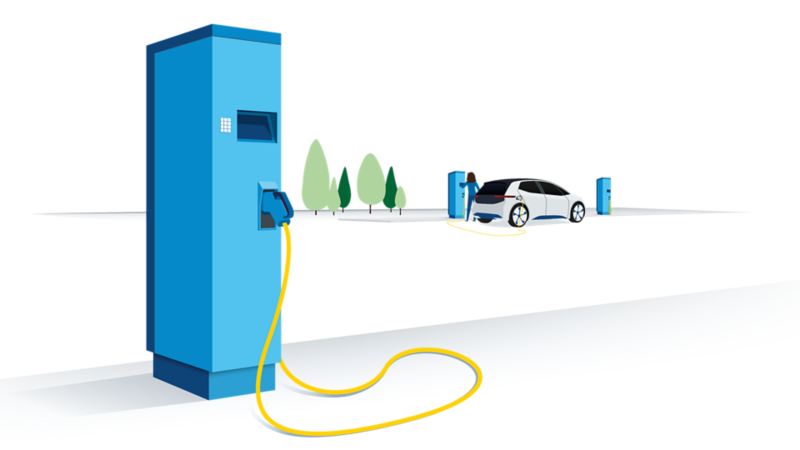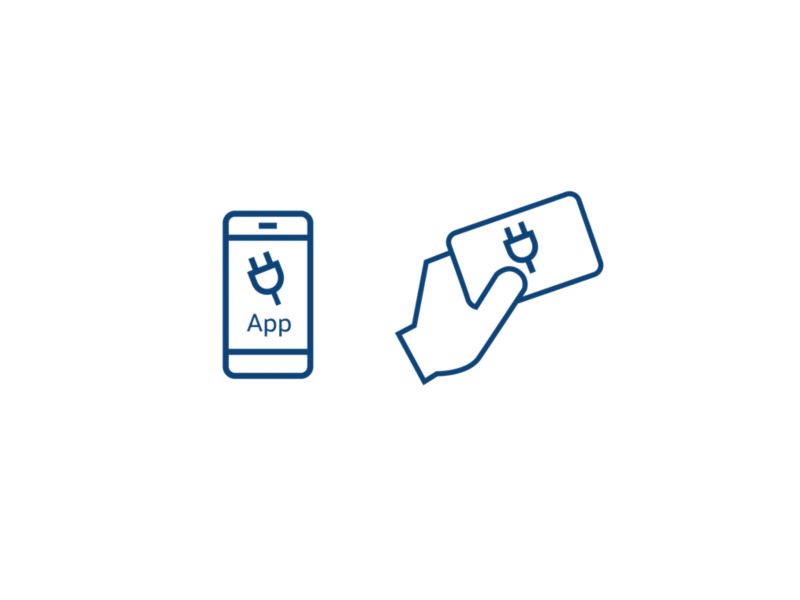 So that you can be billed for the electricity you use, the charging point needs to know who you are. Depending on the provider, you can sign in with a charge card or an app (using NFC communication or a QR code). Simply choose what suits you best. You will be charged using your saved payment method (e.g. direct debit, PayPal or credit card). Alternatively, you can use the ad hoc charging option and pay the CPO directly. The tariffs mostly charge by time and do not yet bill for the amount of power you have used for charging. This is because only very few charging points have so far been certified as compliant with calibration regulations for accurately recording volumes of electricity. However, this will become more common in the near future, which means that billing by the amount of electricity will become the norm in future.
Plug & Charge (ISO interface)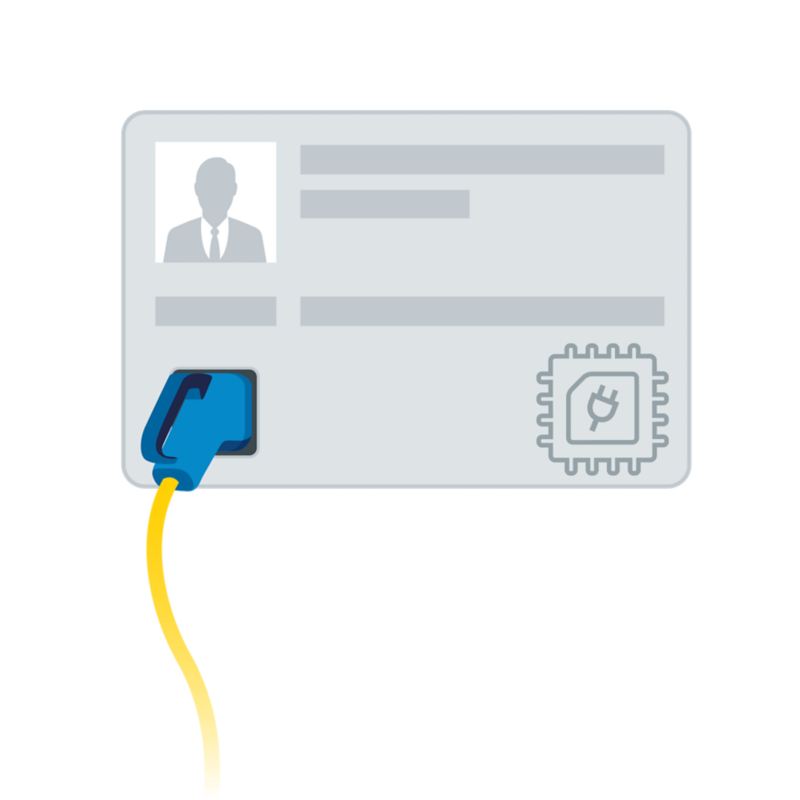 To make the charging process even simpler, in future you will only need to plug in the charging cable and the charging will start. With this technology, known as Plug & Charge, your authentication details will be stored in the car once. The charging station will then automatically identify who you are. This technology will be introduced from 2020 and will be rolled out gradually using an ISO-certified standard, which means that more and more Plug & Charge stations will soon be available.
We Charge -

Volkswagen

's new charging

service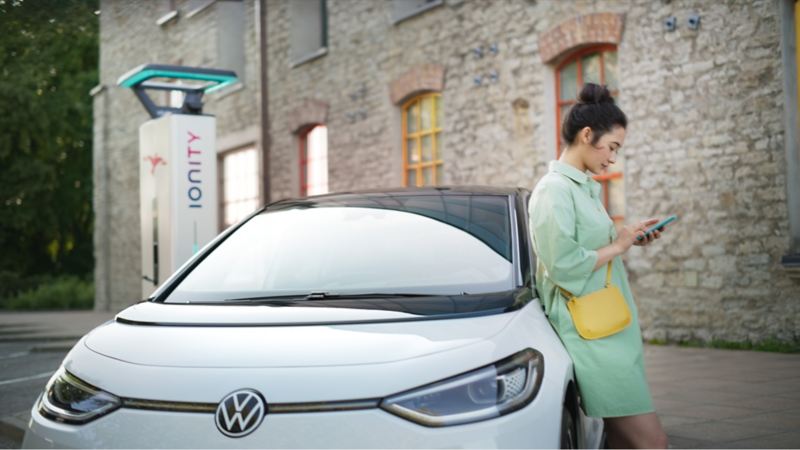 We Charge offers you direct access to a public charging network with charging opportunities across Europe - comfortably via your smartphone using Volkswagen's We Connect ID. app. Authentication at charging stations is granted by the We Charge charging card or through Plug & Charge in the future with a comprehensive coverage in place.

While charging you are able to check your charging status, control both charging process and pre-climate control or receive push notifications conveniently with We Charge via the We Connect ID. app; especially after the charging process has completed or an error occurred during charging. Additionally We Charge
offers
you with your charging contract payment including receipt and transaction overview – automatically. In short: We Charge.
We Connect
The We Connect app connects your smartphone with your Volkswagen, giving you access to specific vehicle functions and vehicle status.
We Charge & bp pulse partnership
Since Volkswagen Group announced its partnership with bp in April 2022, the We Charge network has expanded and now provides access to 6,630 bp charge point connectors in the UK.

Find out more
Free charging
In addition to paid-for charging points, there are also many public charging stations where you can charge for free, for example in the car parks of large stores.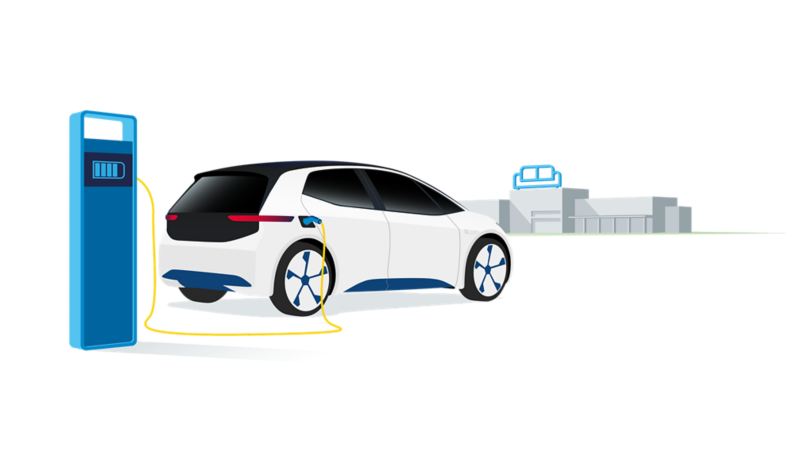 Lithium-ion batteries, of the type used in most electric vehicles (including Volkswagen electric vehicles) have a restricted lifespan. Battery capacity will reduce over time, with use and charging. Reduction in battery capacity will affect the performance of the vehicle, including the range achievable, and may impact resale value. New car performance figures (including battery capacity and range) may be provided for the purposes of comparison between vehicles. You should not rely on new car performance figures (including battery capacity and range), in relation to used vehicles with older batteries, as they will not reflect used vehicle performance in the real world. For further information on battery degradation/preservation please visit: www.volkswagen.co.uk/en/electric-and-hybrid/should-you-go-electric/servicing/battery-maintenance-and-waranty.html