Charging

station tariffs: always find the cheapest electricity

The amount it costs to charge an electric car on the move differs. Firstly, the prices at charging stations vary depending on the provider. Secondly, driving habits and the required energy also play a role. So, what should you look out for at public charging points to save as much money as possible on your journey?
The amount it costs to charge an electric car on the move differs. Firstly, the prices at charging stations vary depending on the provider. Secondly, driving habits and the required energy also play a role. So, what should you look out for at public charging points to save as much money as possible on your journey?
Find out more about charging station tariffs here:
Different rules apply to registration, billing, and payment.

The right pricing model depends on how you charge. A person who often charges at home will need different rates to someone who often drives long distances.

Roaming solutions from MSPs (Mobility

Service

Providers)

offer

the greatest flexibility.

Volkswagen

offers

an inexpensive, convenient solution with its We Charge1

service

and IONITY fast-charging network.
Is the charging station on the other side of the road cheaper? When it comes to charging their vehicle, drivers of electric cars are pretty much the same as anyone looking for the cheapest petrol station. However, while you can see how much unleaded and diesel cost straight away, the price is often less transparent at charging points. It's all extremely confusing.
This is partly due to the large number of providers, which include council-sponsored facilities, private-sector energy suppliers, and manufacturers of electric cars. Their different pricing systems make it hard to choose a charging tariff. If you're searching for a suitable provider, don't just look at the base price. It also depends on how often or how long you connect your electric car to public charging stations.
What charging station tariffs are available?

Price lists can differ hugely from one operator to another. In the best-case scenario, charging is free. Local councils and supermarkets are making free electricity available to promote electric mobility. However, these charging stations are frequently busy or only available for limited periods – for instance, until the store closes. However, you can also avoid high prices at other charging stations. The important thing is to know how the respective provider calculates the bill:
By unit of energy: Here, like when refuelling a combustion engine vehicle, you pay for the amount of electricity you charge, that is, per kilowatt hour (kWh).

By time: The price is based on how long the charging station is in use. Some providers also use a

combination

of time and kilowatt hour for billing purposes.

By charge: Some operators charge a lump sum for each charge. This way, it always costs the same – regardless of how long you use the station, or how many kilowatt hours you charge.
And then there are flat rates, as there are for mobile phones. Then, customers receive a certain volume for a set price or any amount of electricity per month or year. However, these deals are becoming increasingly rare. In most cases, bills are based on the kilowatt hours charged. Some companies combine the different price elements. For example, the price is based on kilowatt hours for the first four hours, and subsequently, for the time the charging point is in use. This is intended to prevent fully charged electric cars from blocking the charging station. Depending on the cost model, a fixed fee is calculated at the beginning of each charging process.
Some deals include a monthly basic fee as well as variable prices. And then there are one-off expenses, such as a charging card.
Register, connect, pay

You can often use different tariffs at the same charging station. That is why you need to register with an MSP (Mobility Service Provider), such as the We Charge service from Volkswagen Charging Group GmbH (Elli). Like the prices, the various providers' charging and payment processes are not uniform. To activate the charging station, you will need a charging card or app, which you can also use to pay in most cases. Otherwise, a text or charging key gets the electricity flowing. Payment is by direct debit, PayPal, or a credit or debit card. In future the Plug & Charge authentication system to ISO 15118, already in use in some places, will make paying at charging stations even simpler and more secure for drivers of Volkswagen ID. models, too. With this system, charging begins when you connect the vehicle and ends when you unplug the cable, with no need for a charging card.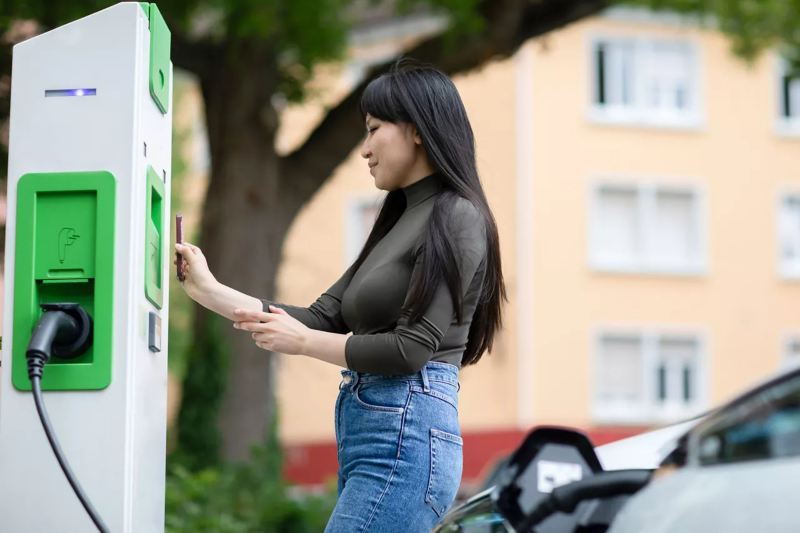 Which charging station tariff is right for me?

As well as the provider's pricing scheme, your driving and charging habits also dictate how expensive a tariff will be:     
If you rarely charge your

electric

car on the road because you mostly do so at home or work, a model with low or even no monthly fixed costs makes the most sense. Depending on how much power you need, even the basic fee may not be worthwhile for you. What's more, most charging stations will let you charge on an ad hoc basis, without any contract or authentication via a charging card. However, this method is generally more expensive.

A charging card from a local electricity supplier is recommended if you often drive in town and occasionally charge your

electric

car

at public charging stations

. Council-sponsored facilities frequently

offer

attractive prices without a fixed fee.

If you regularly drive long distances in your

electric

car, a flat rate or tariff with basic fee could make sense. The advantage of the latter is that you pay little or even nothing for individual charging processes.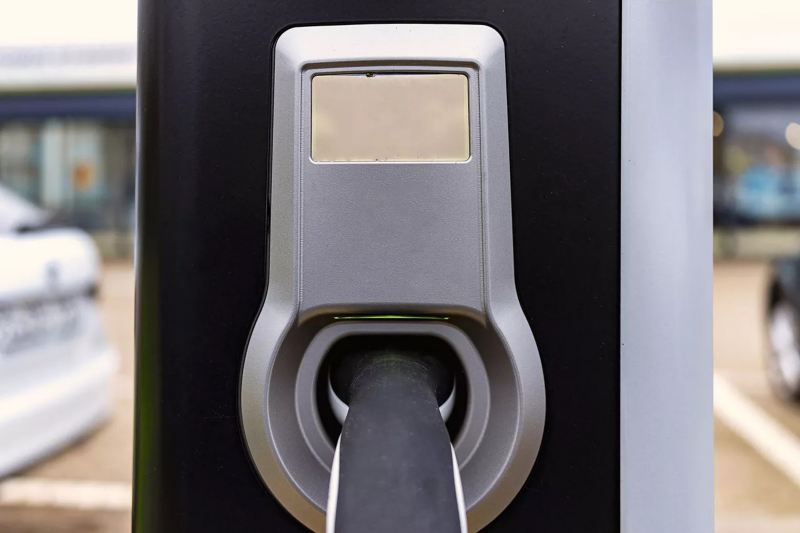 When choosing a charging tariff, there are also other factors to consider, such as the term of the contract. An agreement without any minimum term – or a short one of just one month, for example – is more flexible.
And whether you use alternating or direct current also makes a difference to the cost of charging. The most common type is AC charging with alternating current. But it's faster at a DC fast-charging station, which supplies the vehicle with direct current. However, the prices are usually higher than at AC charging points.
And it isn't just the charging station that determines how long it takes until the battery is full. The maximum charging capacity, charging curve (that is, when the capacity starts to drop again) and ambient temperature all play a part. In this case, the cheapest tariffs are the ones that are calculated per charge or kilowatt hour.
Charge at low cost everywhere with roaming

Before you choose a provider, it's worth checking how large its network of charging points is. Because the more that will be available to you, the better. And they don't necessarily need to be the provider's own charging stations. With roaming, you can simply use your charging card to use another company's charging infrastructure – at the same or just a slightly different price, depending on the tariff.
Alternatively, you could register with several providers, one with a low price locally, for example, and another for longer distances.
We Charge: Many benefits for your

Volkswagen

ID.

To keep things simple, We Charge lets you charge your Volkswagen electric car at around 250,000 public charging points all over Europe, with a single charging card. The We Connect ID. app  can help you find suitable charging stations online and check their availability in real-time. This gives you complete cost transparency, plus the option of managing your We Charge tariffs with the greatest of ease. What's more, you can enjoy exclusive discounts3 for the IONITY fast-charging network.