Together for more climate protection
Climate change is one of the biggest challenges of our time. To meet the goals set out in the Paris climate agreement, a reduction of CO2 emissions in the transport sector is necessary.

Of course, we want to live up to this responsibility. In pursuit of the goal to create an entirely electric model fleet, Volkswagen invests in a holistic approach: Mobility for a future that is not only electrifying, but also sustainable.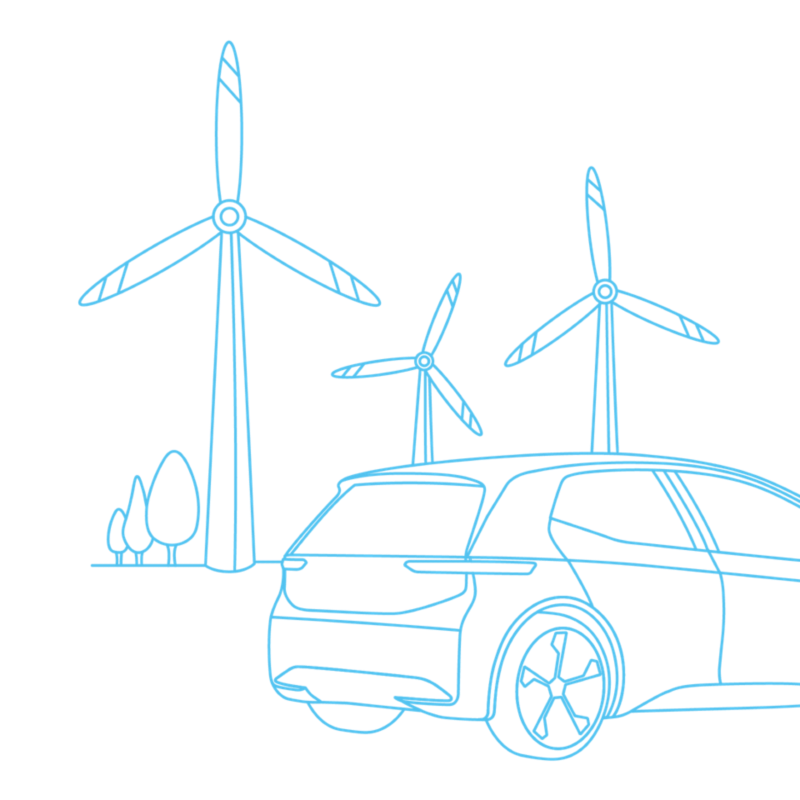 On the road to a climate-neutral mobility
Electric vehicles are highly energy efficient. Did you know you can drive 3 to 4 times further in an electric car with the same amount of energy than with a combustion engine? However, there are a couple of challenges on the road to a more sustainable mobility that we want to master with you: 
On one hand, the production of electric vehicles, particularly of the battery, requires more energy than that of a vehicle with a combustion engine. On the other hand, the potential for savings during the use phase depends of the kind of energy you use to charge your electric vehicle.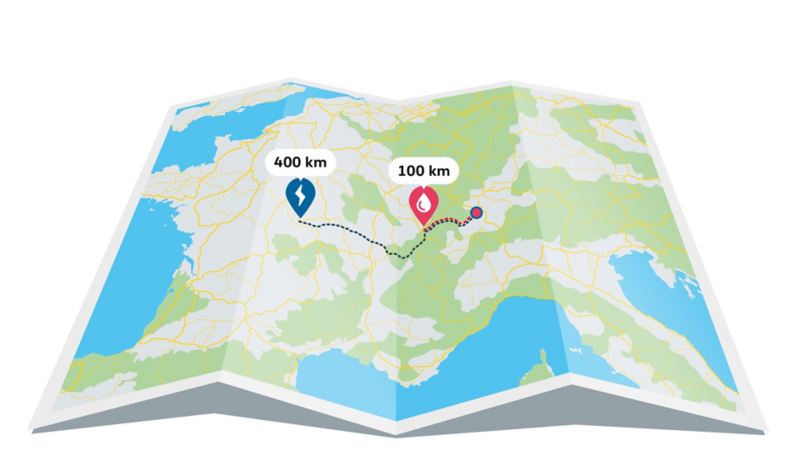 In order to ensure that the extra amount of energy required during production does not lead to a larger carbon footprint when your car is delivered, we have set ourselves the goal to be the first manufacturer to deliver the new electric ID.3 climate-neutral as a standard. This will allow you to start off with a better carbon dioxide balance.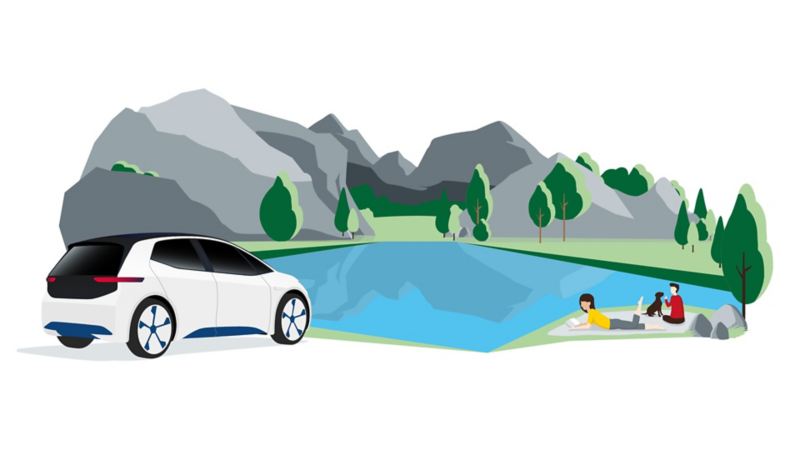 During the use phase, we support you with a range of offers for charging with green power to help you further reduce your carbon footprint.
What we do to protect the climate
Emissions are created during the entire life cycle of an electric vehicle. To reduce them sustainably, we follow this principle:
Avoid first, then reduce and finally compensate unavoidable

emissions

– with projects to protect the climate.
Our holistic approach begins with measures to increase energy efficiency and the use of green power in our plant in Zwickau. Additionally, our suppliers are obliged to use green power in the production of battery cells.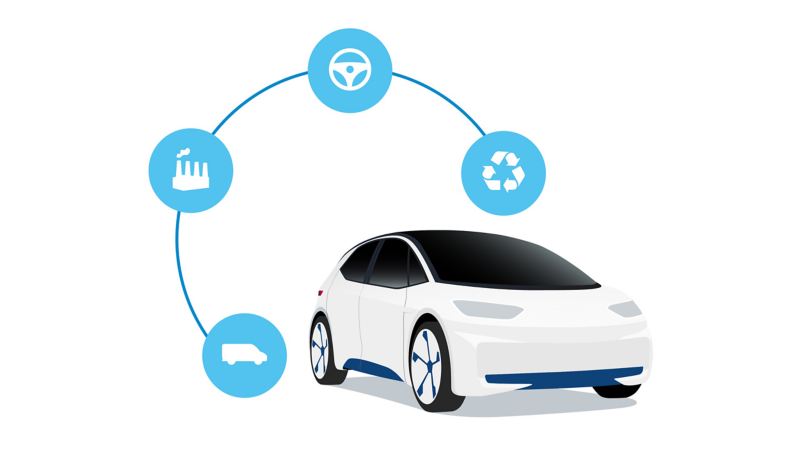 The unavoidable amount of emissions during the production phase will be reduced step by step and until then it will be compensated through certified climate protection projects. This will help us to reach our goal to deliver your ID.3 with a 100 percent CO2-neutral footprint.

To enable you to drive climate-neutral during the use phase of your electric car, we offer you a wide range of options to charge green power– at home, in the city and everywhere in between.
The proportion of unavoidable emissions during the manufacturing phase will be successively reduced and balanced out through certified climate projects until they have been entirely eliminated. This enables us to hand over your ID.3 with a neutral climate balance.
These projects work to protect forests in tropical areas, where the largest amounts of carbon per hectare are sequestered, and develop renewable energies. 

Over the middle term, our goal is to develop new forest conservation projects in South America and Malaysia that not only contribute to climate protection, but also support the local population over the long term and help preserve biodiversity in accordance with the UN Sustainable Development Goals.

Volkswagen is carrying out these projects in cooperation with other partners. We are currently working with the project developer Permian Global, for example.

Until our own projects have been completed, we will support Permian Global's current project portfolio to ensure the CO2 neutral handover of ID.3.

What you can do to protect the climate
We are responsible for the climate-neutral production of your electric vehicle. You are responsible for the climate-neutral use of your car. We offer climate-friendly solutions for all charging scenarios:
At Volkswagen, we are supporting the expansion of green energy and the necessary infrastructure (Wallbox) through our new energy service provider Elli (short for Electric Life).
By actively encouraging the provision of green energy charging stations through your employer, you are also making a contribution.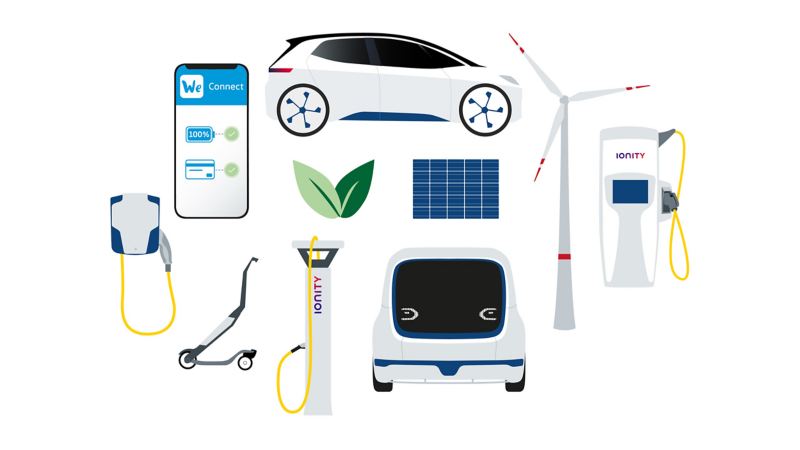 Green energy offering by

Volkswagen
When renewable energy meets sustainable mobility, Elli is here for you.
In 2018, Elli was founded by Volkswagen and will be the first provider on the market to offer a seamless and holistic charging and energy experience. For example, Elli offers sustainable energy from 100 % renewable energy facilities. Certified and controlled by the TÜV Nord (technical inspection association). This allows you to charge your electric vehicle CO2-free and provides you with green energy everywhere in your house.