Charging & range
How far your

electric

car can go

Battery technology has come a long way since the first electric cars were produced. Now you can go further on a single charge than ever before, making electric cars a serious alternative.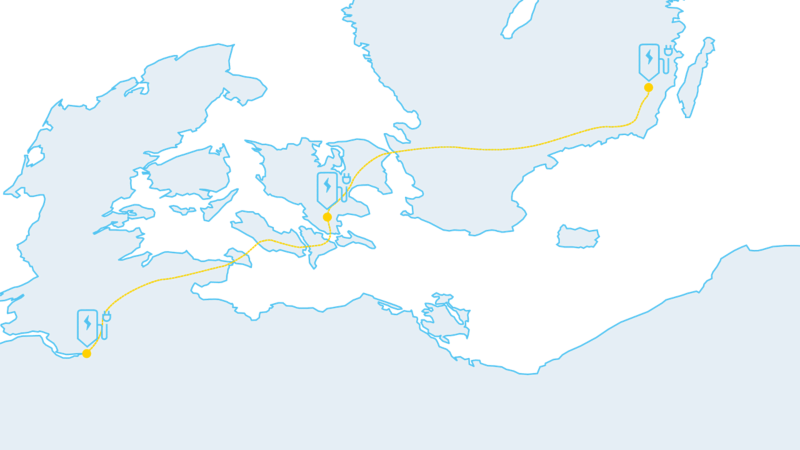 How is

electric

car range worked out?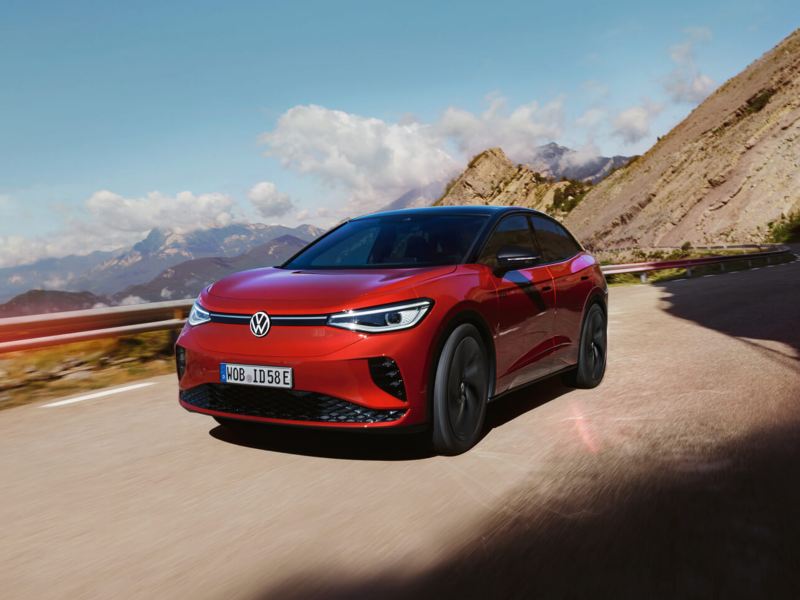 Electric vehicles must state their standard range according to the Worldwide Harmonized Light Vehicle Test Procedure (WLTP). All car manufacturers must put their electric models through WLTP.
Note that WLTP only takes driving into account when it calculates range, but range is also affected by other factors including air conditioning, driving conditions and what kind of road is being driven on.

Electric

for all your

driving

needs
The everyday commuter

If like many other drivers you regularly use your car for running errands and getting to and from work, you most likely travel around 30 miles a day. Depending on the size of your electric car's battery this means you'll probably only need to fully charge once or twice a week. You can do this at home, at work if your employer provides a charging station, or even while you're shopping, with many car parks now offering charging facilities.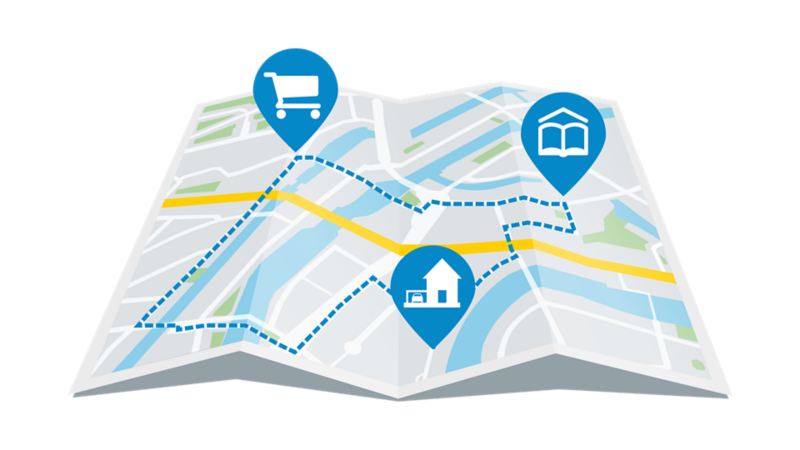 Weekend trips and short journeys

Of course, it won't always be short errands you'll need your car for. Travelling further afield is more than possible with an electric car. The ID.3, for example, is able to achieve a real-world range of up to 248 miles on the motorway.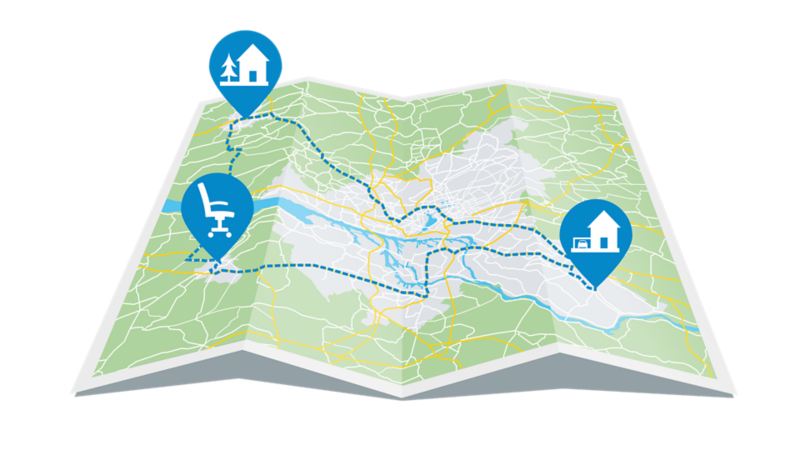 The holidaymaker

Even on longer journeys, an electric vehicle can go the distance. If you are travelling to the continent or heading to the other end of the country, you can use your rest stops as an opportunity to top up your vehicle's battery at a service station using a fast-charging point.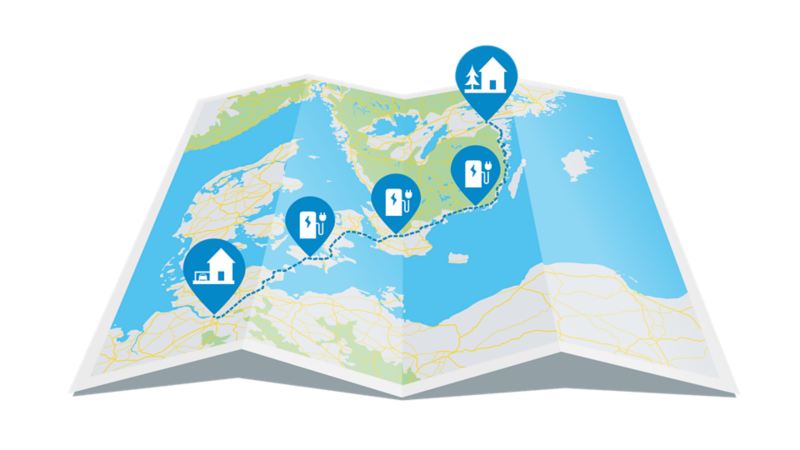 How to maximise your

electric

range

Select the right

driving

mode
Our electric and PHEV cars come with different driving modes to help you find the right drive for your needs. The all-electric e‑up! and e‑Golf each come with three driving modes, Normal ECO, and ECO+.

The hybrid GTE models come with five modes, including the ability to switch between 100% petrol engine and 100% electric motor. Visit our dedicated driving mode pages to discover more.
When the brakes are used, they produce energy. In the past this energy would be lost, but our electric cars store it and put it to good use. Regenerative breaking can be used to power features such as climate control, making your car even more efficient.
The Think Blue Trainer helps you get more range from your car. By tracking and analysing your driving style, it gives you feedback and tips on how to drive more efficiently. The Think Blue Trainer is available to download to your smartphone now
Impresses over long distances
If you want to cover even longer distances for either work or your private life, then the ID.3 with a 77 kWh battery and a realistic customer range of 240 to 340 miles is the ideal solution for you.

Did you know that you have to charge your electric vehicle only two to three times over a distance of around 500-600 miles? This way even greater distances can be covered without any stress. And there are no objections to stretching out your legs and enjoying a snack or a coffee in between, right?

As you do that, you can simply use IONITY's quick charging stations. IONITY is a new high-power charging network which was created by Volkswagen, together with other automotive partners, and will build as well as operate around 400 quick charging stations throughout Europe by 2020. You can easily pay for this via We Charge on our We Connect ID. app.
Great range. Great flexibility.
Do you already drive an electric vehicle or want to get your hands on one? That's excellent! Because now you know that the ranges are far greater than you thought.

Whether on short or long distances, in everyday life or on holiday trips – as of now you will be just as flexible with our custom-made ID.3 models and their perfectly tailored infrastructural solutions and mobility services as with petrol or diesel engine cars.
Build something beautiful from the ID. Range
The best way to get to know the ID. Range is to build one. Choose your preferred model and use our configurator to pick your colour, wheels, engine and more.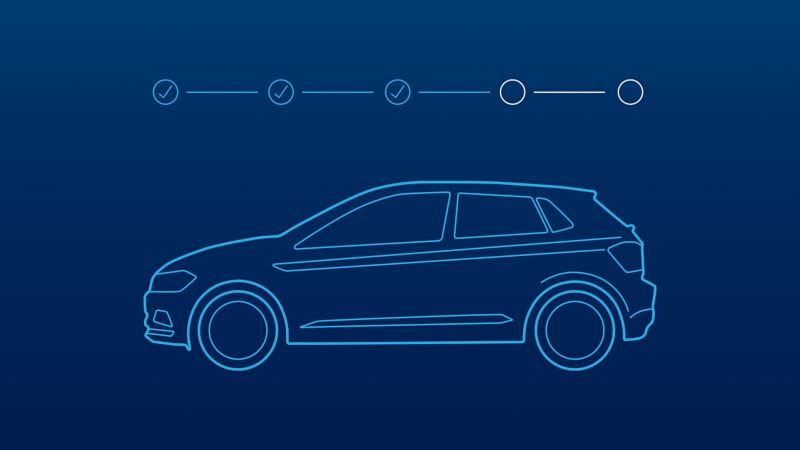 Lithium-ion batteries, of the type used in most electric vehicles (including Volkswagen electric vehicles) have a restricted lifespan. Battery capacity will reduce over time, with use and charging. Reduction in battery capacity will affect the performance of the vehicle, including the range achievable, and may impact resale value. New car performance figures (including battery capacity and range) may be provided for the purposes of comparison between vehicles. You should not rely on new car performance figures (including battery capacity and range), in relation to used vehicles with older batteries, as they will not reflect used vehicle performance in the real world. For further information on battery degradation/preservation please visit: www.volkswagen.co.uk/en/electric-and-hybrid/should-you-go-electric/servicing/battery-maintenance-and-waranty.html