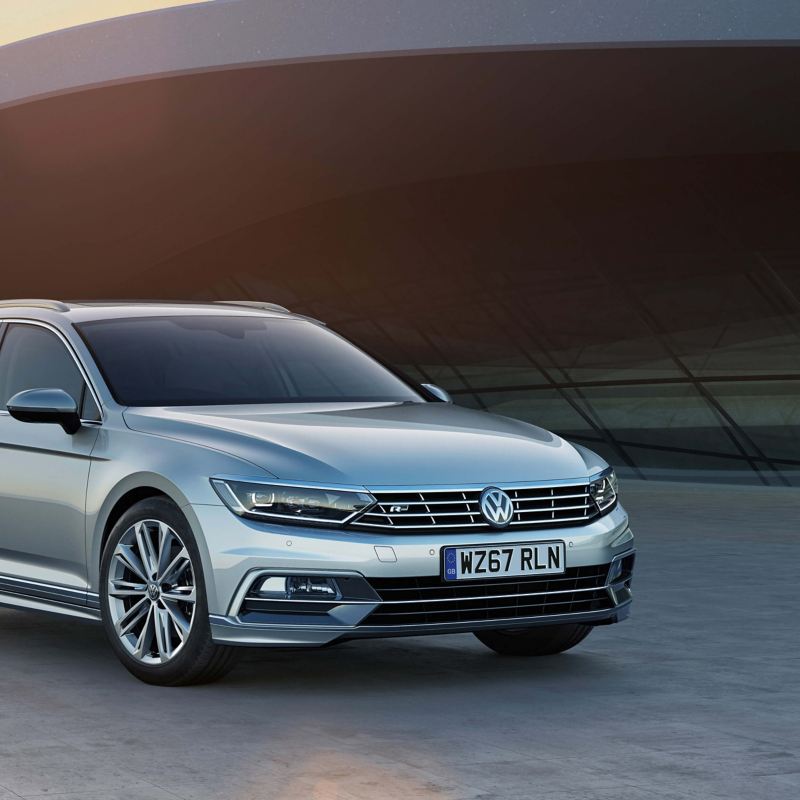 Volkswagen up! and Passat Estate
Volkswagen

up!

and

Passat

Estate

take double win at What Car? Used Car of the Year Awards
Volkswagen up! and Passat Estate
Volkswagen

up!

and

Passat

Estate

take double win at What Car? Used Car of the Year Awards
Volkswagen is celebrating a double victory at the 2020 What Car? Used Car of the Year Awards this week, with the up! and Passat Estate collecting trophies for their long lists of talents. Winning the Used City Car and Used Estate Car categories respectively, both claim their titles over fierce competition, earning high praise from the panel of judges for their wide range of attributes.
After much praise this year already, another win for the up! strengthens its reputation as the most talented offering in its segment, as well as its position as the most decorated car of 2019 in the Volkswagen line-up. The criteria the judges compare each car by includes space, economy, safety and ease of use, while also taking into account driving characteristics and suitability to a wide variety of roads and conditions. The Passat Estate's cavernous boot capacity of up to 1,780 litres ticks the box for all-important luggage space, while its comprehensive equipment, high quality interior and unrivalled comfort secured its 2020 title.
This latest success comes amid a very fruitful awards season for the brand. Just last week the Touareg was named the Caravan and Motorhome Club's best Towcar in its largest towing weight category, while the Arteon was named overall winner at the 2019 Tow Car Awards a few weeks prior.
Volkswagen's used car efforts have drawn high praise from What Car? previously – at the 2019 What Car? Used Car of the Year Awards, Volkswagen triumphed in the category for Best Used Car Website for its Das WeltAuto approved used scheme.
The judging panel described the up! as "long having been one of our favourite city cars", and hailed the Passat's "practicality, refinement and high-quality interior", leading them to award both cars their respective category wins.
Mark Pearson, Used Car Editor at What Car? said: "We're delighted to hand our Used Estate Car of the Year Award to the venerable Passat. Even in a category that was jam-packed with so many spacious estate cars it stood out. It's great to drive, too, and that you can have all this competence and classiness at such competitive prices only seals the deal for us.
"Meanwhile, the pert little Volkswagen up! won our Used City Car Award this year because it's great to drive and comes with that lovely, classy interior that also offers up plenty of room for four. It's refined, economical and practical, and it should be cheap to run, too. It's a great overall package and terrific value."
Barny Francis, National Used Car Manager at Volkswagen UK, said: "The up! and Passat are both very popular used models and it's easy to see why when they win awards like this. The up! is already Volkswagen's most affordable model and used examples represent even greater value for money, especially when purchased through our What Car? award-winning Das WeltAuto approved used car scheme.
"The Passat has long been a favourite among UK buyers for its genuine all-rounder status, and an ability to rise to challenges with unrivalled confidence and capability. It's got a strong history of success, and with over 30 million sold worldwide since the first model in 1973, there is plenty of choice for used car buyers at our retailers."
About the Volkswagen brand:
The Volkswagen Passenger Cars brand is present in more than 150 markets throughout the world and produces vehicles at over 50 locations in 14 countries. In 2018, Volkswagen delivered 6,2 million vehicles including bestselling models such as the Golf, Tiguan, Jetta or Passat. Currently, 195,878 people work for Volkswagen across the globe. The brand also has over 10,000 dealerships with 86,000 employees. Volkswagen is forging ahead consistently with the further development of automobile production. E-mobility, smart mobility and the digital transformation of the brand are the key strategic topics for the future.