The engine and chassis are the two largest components of your Volkswagen. Find out below about maintenance and repairs.
Toothed belts and spark plugs
Your toothed belt and spark plugs are essential to the timing and precision of your engine. Belt failures in particular can cause significant damage to your engine.
The benefits of
genuine

Volkswagen

parts


Your Volkswagen engine works best with genuine Volkswagen parts. We cannot vouch for the reliability of third party parts and never use them when servicing or repairing your vehicle.
Genuine toothed belts and spark plugs
Our

Genuine

Toothed Belts are robust and dimensionally stable: Glass and synthetic fibres as well as abrasion-resistant coating protects your belt even at extreme temperatures and for distances of up to 360,000 km.


Our

Genuine

Spark Plugs produce more efficient fuel consumption: This is because they are precision engineered to sit in exactly the right place in the combustion chamber.
Volkswagen
Genuine
Brakes give you better stopping power and more durability, because they are engineered specifically for your vehicle. 
Safer braking: Ensuring shorter braking distances.

The perfect fit: Developed for your

Volkswagen

and tailored to its weight, performance and maximum speed.

Greater endurance: Confirmed by rigorous tests under a wide variety of weather conditions and with up to 1,000 consecutive hard brakes on the test bench.
Our air filters guarantee only clean air mixes with your fuel for efficient combustion, maximising performance and lowering fuel consumption.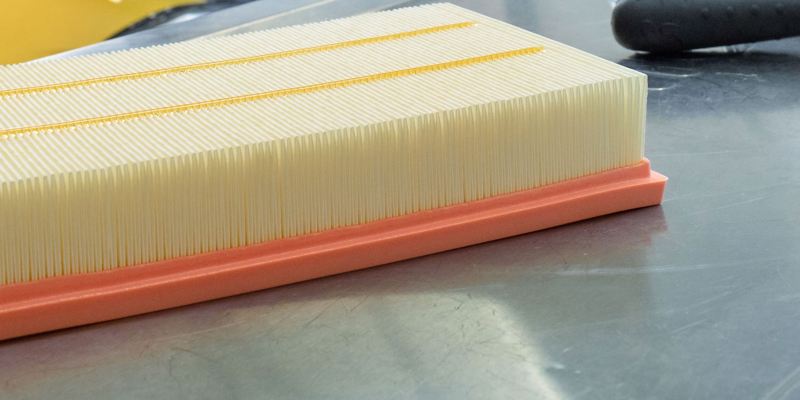 Volkswagen

shock absorbers
Built to suit your model,
chassis
and driver assist systems, our shock absorbers cushion your ride on even the bumpiest roads. They also help dramatically increase traction, maximising grip in all conditions. Find out more below.
Reliable: Decreasing the impact of vibrations and supporting the function of

assistance

systems (e.g. ESP and ABS).


Resilient: Offering top performance at high speeds, even with large loads such as a heavy trailers or lots of luggage.

Cost-effective: Protecting vehicle body and vehicle components from high levels of wear.
Our shock absorbers are put to the test

Watch the video to learn more about how our shock absorbers work and watch them ace their rigorous testing.
Silencers absorb the noise from your exhaust for a quieter drive.
Consistently quiet:

Volkswagen

Genuine

Silencers make your car 2db quieter than the legal requirement


Longer

service

life: Our silencers are built using durable materials such as stainless steel.

Optimising performance: Low flow resistance and reduced exhaust back-pressure increase engine performance and decrease fuel consumption.